Shimano Power Aero 14000 XTC/XSC
It's hard to think how Shimano could possibly make one of its greatest ever reels even better, but it's safe to say it has done it! Having finally received a set of the brand new Power Aero 14000 XTC in the flesh, we've been nothing but impressed; cosmetically stunning, technically advanced and providing the power to overcome any angling situation!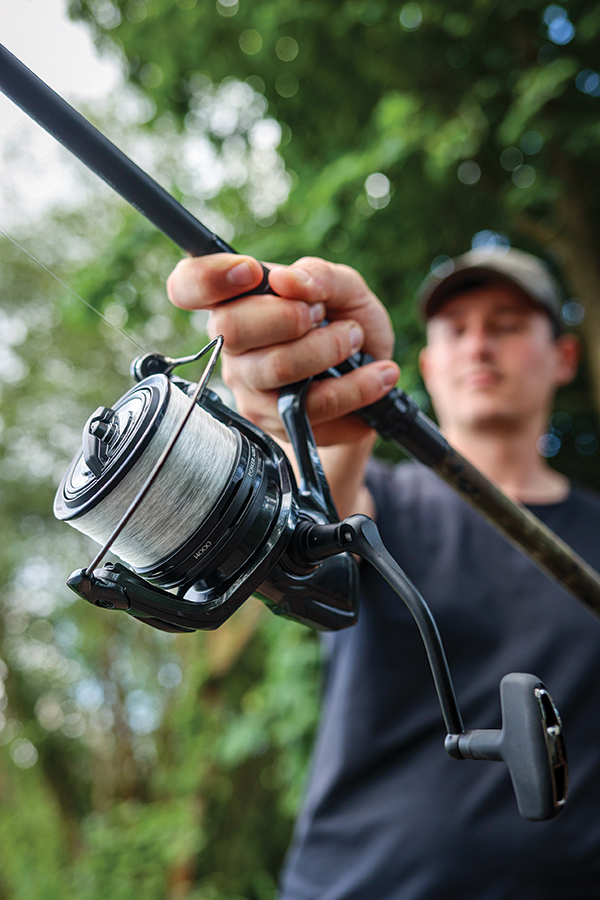 As time progresses, so too does technology and Shimano is certainly not one for being left in the dark ages. Sitting at the forefront of reel development, Shimano is one brand that is constantly pushing the boundaries of what's possible and being one of its flagship reels, the new Power Aeros make use of their very finest tech. Engineered to perfection in Japan, this reel combines some of our favourite aspects of the old model with numerous improvements too.
Cosmetically, the reels look pure class with their full black design, featuring a sleek gloss black body and rotor. The new rear end looks minimal and streamlined, with all the right curves and angles – you'd be hard pressed to find a better looking big pit reel! The slender, wind-on folding handle, features their classic T-shaped grip, which is both comfortable and stylish, and of course you have that synonymous wide diameter spool, both of which have a matte black finish for a slight textural contrast.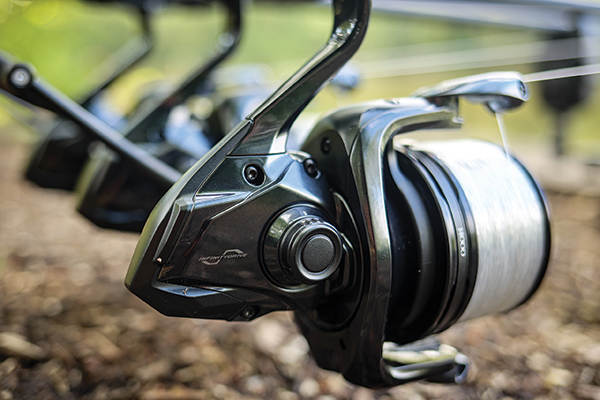 However, while it's all well and good drooling over a bit of reel porn, it's the technologies and performance that really deliver the goods. The aluminium HAGANE body is not only incredibly lightweight (the reel itself weighs just 525g), but this results in an extremely rigid construction, eliminating flexing of the reel body on the cast and while playing a fish. The result transforms the angler's actions directly into casting and cranking power. Internally, this is then combined with a HAGANE cold-forged gearing system which is spec'd out with technologies such as X-SHIP, SILENTDRIVE, INFINITYDRIVE and X-PROTECT, which all work together to provide long-lasting smoothness, strength, lightness and power, and ultimately a reel that will continue to perform at its very best after years of abuse! Smooth winding when you first pick up the reel is one thing, but effortless, buttery smooth performance while under load is another and the new Power Aero is certainly one of the smoothest reels on the market!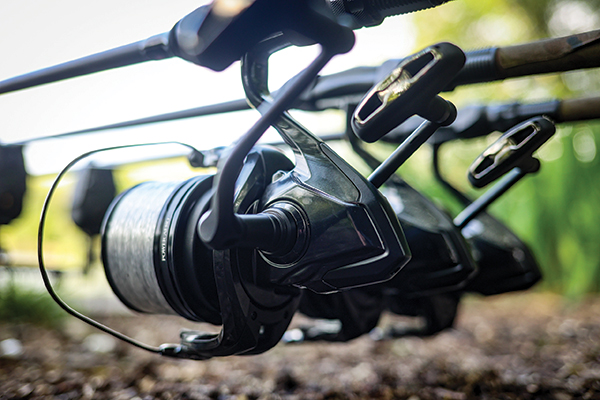 The Super Slow 5 Oscillation is shared with the original models, being beaten in oscillations by only the Techniums. However, many people find that the Super Slow 5 Oscillation is actually best for day to day use with most lines. This immaculate line-lay ensures your line remains in great condition too, helping the line flow effortlessly off the AR-C designed spools.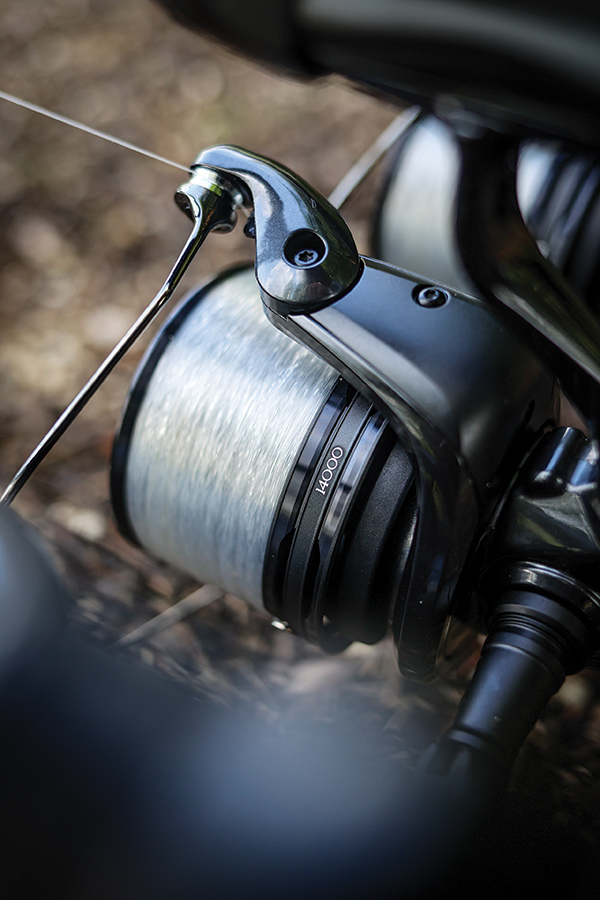 The reel is fitted with an advanced Hi-Speed Drag, with Cross Carbon Drag washers that provide a smooth and durable drag release. This time Shimano has hit the sweet spot with its drag, providing greater control than the previous model, which in our opinion was perhaps a tad too quick. This new Hi-Speed Drag still allows you to convert from free-spool to fighting mode in a partial turn of the knob, but there's lots of fine adjustment in between, allowing you to safely set your drag at just the right resistance. Equally, you can easily lock the drag up completely when it comes to long casts, ensuring the spool doesn't budge a millimetre!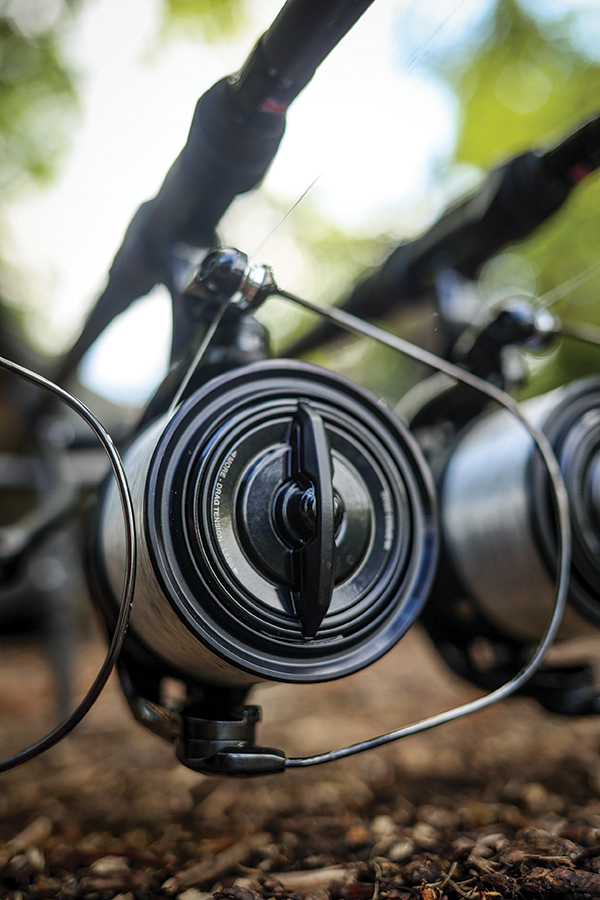 Of course, the reel is also supplied with a spare spool and plenty of line reducers too, which is a welcome addition for those who like to fish multiple different styles and situations. Being able to effortlessly swap between a bulletproof braid and a long casting mono could certainly buy you extra bites! With these reels on loan from Shimano, it will be a sad day to see them go back, but we're certainly keen to get a set for some long-term testing, in which we are sure they will not disappoint!
POWER AERO 14000 XTC/XSC
RRP - £419.99
FISH.SHIMANO.COM