Trakker Levelite Chairs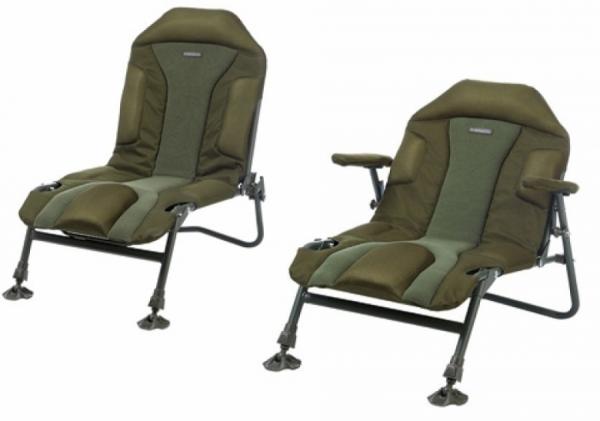 Whether you like to sit out and watch the water or you are expecting guests this season, the new range of Levelite chairs are items to be checking out now.
After the huge popularity of the Levelite bedchair, Trakker decided to take that inspiration and bring the outstanding level of luxury and rather unique legs to its smaller brothers of the range.
First up is the Transformer, given its name because it doubles as not just a chair but also a bedchair seat; two products in one essentially and that's handy, right? With an aluminium design it is lightweight and ergonomically designed with the generous padding to provide a comfortable and practical seating solution.
Secondly is the Compact Chair, again supported with the unique patented leg design, where one push and the leg will drop to the required level. Weighing in at 5.1kg, this is an extremely comfortable and lightweight solution to large cumbersome chairs. Being compact and boasting several clips, the chair folds down and can easily be positioned under your bedchair for storage in the evenings and your barrow when transporting your tackle. (DM)
£89.99 & £99.99