Trakker Armolife Stoves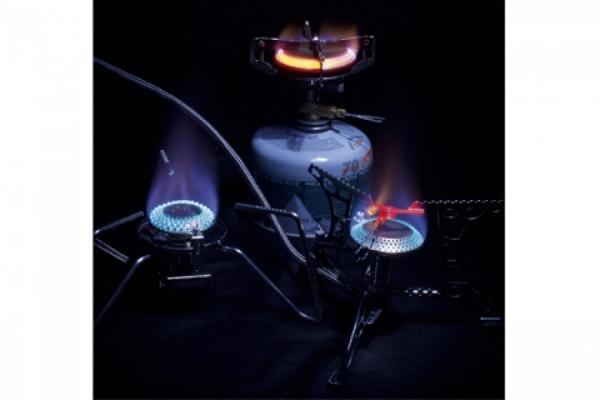 Great range to suit all needs - What's not to like?

We've had Trakker's top-of-the range and hugely powerful CG-3, which our own Dan Murrell uses for his fishing, but there are three more stoves in Trakker's range, each at a slightly different price point and offering a variety of features.
Let's start with the Mercury, which is a traditional canister-top style, which screws directly on to the gas can itself. Four foldout arms offer stability and the output is exceptionally efficient for this style of stove.
The Mercury also features an integral Piezo ignition, particularly essential at this time of year.
Second up, and the first of the hose-style stoves, is the Rotary, which is simplicity in design but again extremely efficient and easy to use.
The Piezo ignition once again features and the slim-leg design creates an extremely compact package when folded away – important to those who like to space save in their bag. A low-profile unit and wide splay on the legs offers stability in use and, for around £26, it offers exceptional value for money.
Finally, of the three here at least, the Tri-Lite will appeal to those wanting more power for fast boil times on their brews or tucker! Extremely powerful, especially given its lightweight and compact proportions, and once again featuring Piezo ignition, this is an impressive performer.
Despite being a little more substantial, it maintains a nice low profile and packs away into a neat, small package (complete with nylon carry bag). Despite this performance it still comes in at under £40 at RRP.
£24.99 to £39.99