Trakker Armolife Cg 3 Stove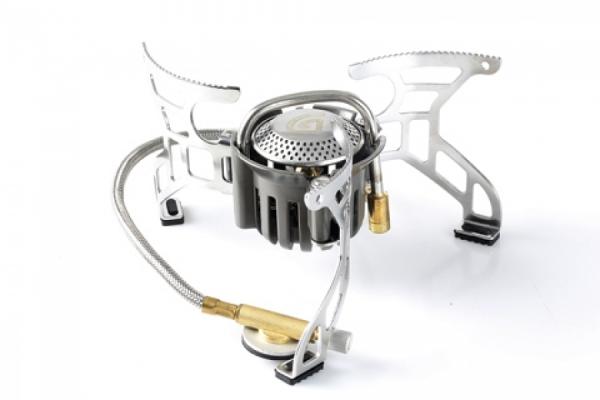 Whether you fancy yourself as a bit of a Gordon Ramsey or you just enjoy a nice brew, a stove is an essential item of kit when it comes to fishing for any length of time.

Trakker has long been recognised as one of the best manufacturers of cooking and outdoor-shelter supplies and this product is no exception.
Weighing in at 381g and measuring just a minimal 9 x 9.5 centimetres, this lightweight and compact design unfolds to present the user with a wide-framed stove of which its low centre of gravity makes it the ideal, stable platform for cooking safely and efficiently.
With a Piezo-electronic ignition at the base, the stove can be safely ignited and with the aid of the pressure knob the heat can be directly adjusted to suit your requirements in seconds.
A great addition is the oversized pre-heat tube for ultra-efficient gas combustion; this really comes into its own in the colder months, ensuring you get instant controllable heat.
Supplied in a handy nylon carry bag, this is a great product that has all the boxes ticked.
I for one cannot wait to put this stove through its paces, especially now autumn is on its way, so be sure to check out our Used & Abused in a few months' time to see how it fared. (DM)
£49.99