TF GEAR | Banshee V2 Carp Rods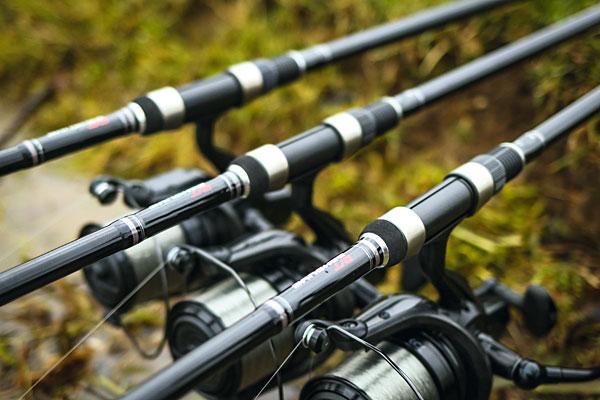 Carp fishing rods do not always need to be an expensive purchase, to get the tool you require.
TF Gear's Banshee Carp Rods proved to be massive hit when they were released several years ago but now in 2020 we are blessed to have the company's latest iteration. The latest technology and quality of materials have improved significantly in only a relatively short period of time, making the new Banshee V2 Carp Rods well worth a look if you are in the market for a new set of rods and on a budget!
Much like their predecessors these rods have been built for power, durability and robustness, while remaining incredibly light. Of course, with the help of carp fishing extraordinaire Dave Lane the Banshee V2s have been created to not only be most reliable but they also look great too!
The decals as featured on the previous blanks both above and below the reel have replaced the bold red text with white outline and red whipping, for a much more stylish and subtle graphic and silver whipping. The DPS custom reel seat accepts any size of carp fishing reel and the abbreviated Duplon handles provide superb grip even during wet and muddy conditions. Combined with the minimalistic butt cap these make for an all-round classy looking rod.
There are six 12ft rods to choose from in the range, with test curves of 2.5lb, 2.75lb, 3lb, 3.25lb and 3.5lb. A spod and marker rod is also a worthy addition for a matching set up requiring a small investment as the prices range from just £59.99 to £74.99 respectively.
For those who are in the market for a shorter rod there are also three 10ft models in the range, in 2.75, 3 and 3lb TC and the Banshee V2 9ft Stalker. Very popular lengths to use at present, these shorter rods are perfect for fishing lakes with lots of overgrowth, canals, rivers or commercial waters. But don't be fooled though, despite being shorter in length these can still really pack a punch and when combined with a suitable reel long-distance casts can be consistently achieved, and also form an extremely useful rod for floater fishing. Powerful enough to keep any sized carp under control yet forgiving enough under the tip to prevent the over-stressing of low breaking strain hook links. All the 9ft and 10ft models can be yours for only £49.99 each.
For even more of a bargain though, visit www.totalfishinggear.co.uk and take advantage of a fantastic 'Buy one, get one free' offer on the Banshee V2 rods. But hurry, this offer won't last forever!
RRP: £VARIOUS
WEBSITE: www.totalfishinggear.co.uk