SPEERO | Unhooking Mat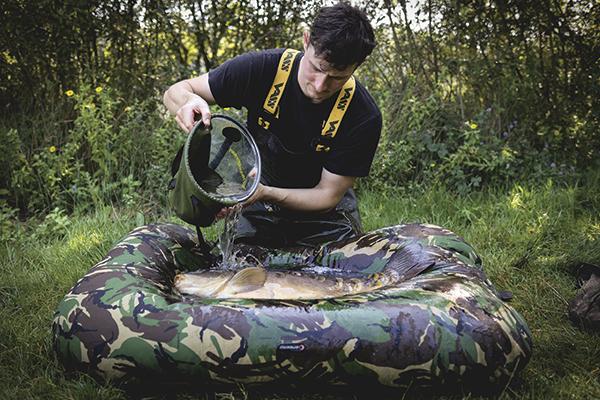 Carp demand the greatest care once removed from their watery home, so it is therefore our duty to return fish in the same condition or better after the weighing procedure and customary trophy shots. As such, it's imperative that a decent unhooking mat should be in every angler's armoury!
Speero has released its own take based on a classic design that has stood the test of time, with the added benefit of new technologies and materials. Measuring a generous 130 x 85cm the Beanie Unhooking Mat is destined to give protection and support for many specimen carp to come! Once filled with beans, a fish will sink into the centre of the mat, preventing any potential misfortunes. The beauty of these big beanie mats is that no matter how much the carp thrash, all of this energy is dissipated by the beans. Furthermore, for anglers who like to travel light this would also be a great seating option but only until it gets wet, of course!
Now it's important to point out here that the Speero Unhooking mat is just the outer casing and the filling is not actually supplied, but this is for good reason. Firstly, many people prefer different levels of filling and this allows the user to find their own preference. Secondly, beans compress over time and this allows the user to replace and top up the beans as required. You could even add a layer of foam, or use foam chunks to achieve your own style of padding. Either way, Speero recommends a fill of approximately four to five cubic feet. This is easily carried out using the concealed front zip pocket.
The unhooking mat is constructed from a robust waterproof material, which is tape seamed to stop the inside from getting sodden with water. The mat also features a robust, wipe clean durable base, which makes for easy maintenance, and a heavy duty hanging loop so that the mat can be dried out thoroughly following use.
RRP: £36.95
WEBSITE: www.speero.co.uk