KODEX | Carp Care Equipment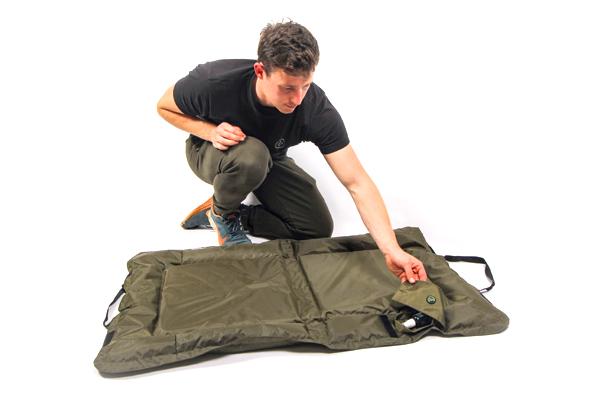 XC50 MAT
RRP: £44.99
It's very easy to get confused as to what style of mat to purchase with the huge range on offer in today's market. Kodex has created what we believe to be an outstanding all-rounder. Finished in a water-resistant, extremely hard-wearing material in the perfect carpy green colour, the mat boasts deep padding with deep beanie-filled sides to ensure all types of fish, even to 30 plus, are well protected.
The bed area is a large 90 x 48 centimetres and also comes with four points with which you can peg the mat securely to the ground should you need to. Complete with a carry handle it has relatively overall compact size of just 118 x 75 centimetres. As with all good mats this comes with a pocket in which you can keep your carp care product for ultimate fish care. As we said – it's simply outstanding in all areas!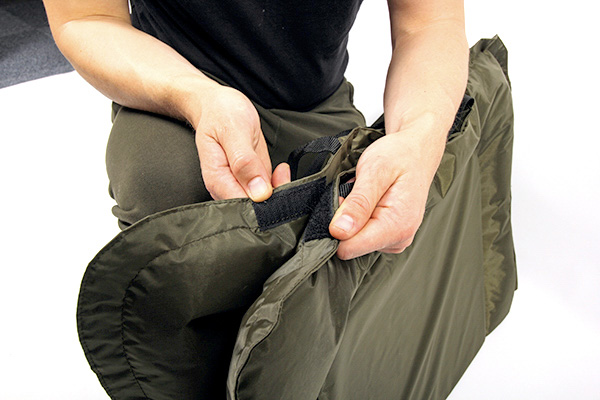 CX-i NET HANDLE
RRP: £29.99
The importance of a strong 'low bend' and good all-round net handle is very much overlooked by anglers. What could be more important than the handle that lands you the fish? Kodex has well and truly thought through this piece of equipment – the result being everything you could want in a net handle.
Coming in two pieces with a total reach of 1.8 metres it's great for netting in small, confined spaces. With the net broken it's just 97 centimetres, or being long enough when complete to make a reach for that further out beaten carp.
With a strong carbon woven design it is low bend and has a high 20kg (45lb) stress load capacity. With a smooth shrink-wrap grip and understated graphics the net pole also ticks the boxes in the looks department.
SERENITY 42IN NET
RRP: £34.99
If only there was more room to detail the spec and qualities this net holds! Finished in a green, low spook design it boasts strong polymer angled cord guides to reduce weight, strong 12mm arms with over-sleeve for easy assembly, seven stitch cloth rim and a unique spreader block created directly by Kodex itself. The block has an independent glass-filled lightweight polymer spreader with a brass thread, purpose built to offer immense strength yet still retain an overall lightweight feel, even if you're landing with a longer 2.3m pole and a large 42in net!
This unique spreader also has a slot on both sides to accommodate one of the Kodex mini isotopes/betalights, which are available separately in a range of colours. Look no further if you're in the market for a new net!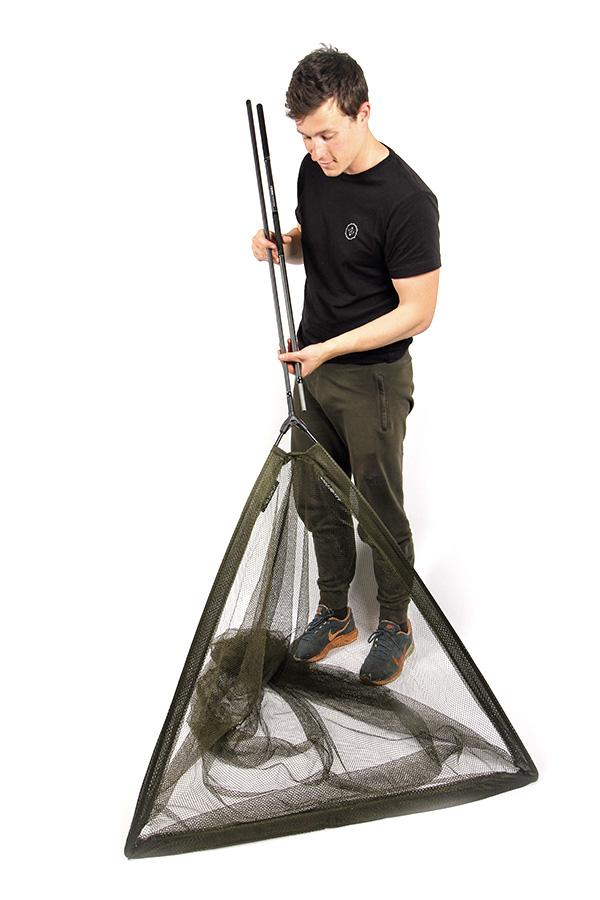 SERENITY RETAINER
RRP: £49.99
Suitable not just for big carp but also catfish (some love them and others love to hate), which does bring peace of mind due to the amount of catfish in UK waters and abroad.
The retainer measures 110 centimetres wide by 52 centimetres deep. Being very strong, and of course very fish friendly, waterproof and easy to clean, this retainer like the rest of the range is a fantastic all-rounder. It also features secure clip-lock top closures with adjustable width, a side zip-locking press stud option and remains afloat with four high buoyancy floats that have two rigid 12mm fibre support rods.
As always clip and cord are included to bring you a complete retainer solution!
WEBSITE: www.kodextackle.com