Solar Undercover Pro Bed Chair (VIDEO)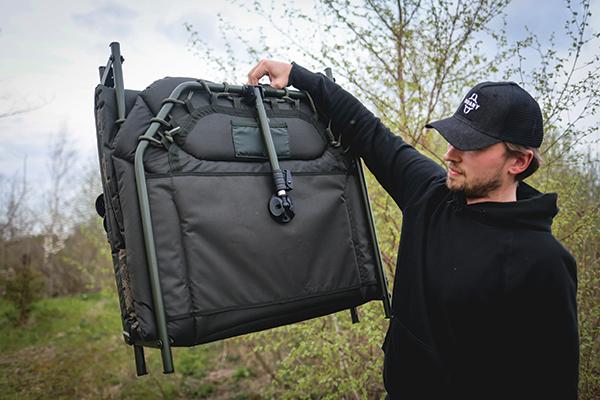 Designed to be more cost effective than the original SP system, but still more feature packed and better spec than a low budget entry level bed, the Undercover Pro brings, function and comfort together in a harmonious relationship.
Complete with Solar's market leading lumbar support system, the centre of the mattress, which takes the brunt of the load is built into the bedchair frame itself for unrivalled comfort and minimal sag, even after constant abuse. Gone are the days of having to readjust and tighten your mattress leaving you with wasted elastic and a tiresome job to keep tightening the bed season after season.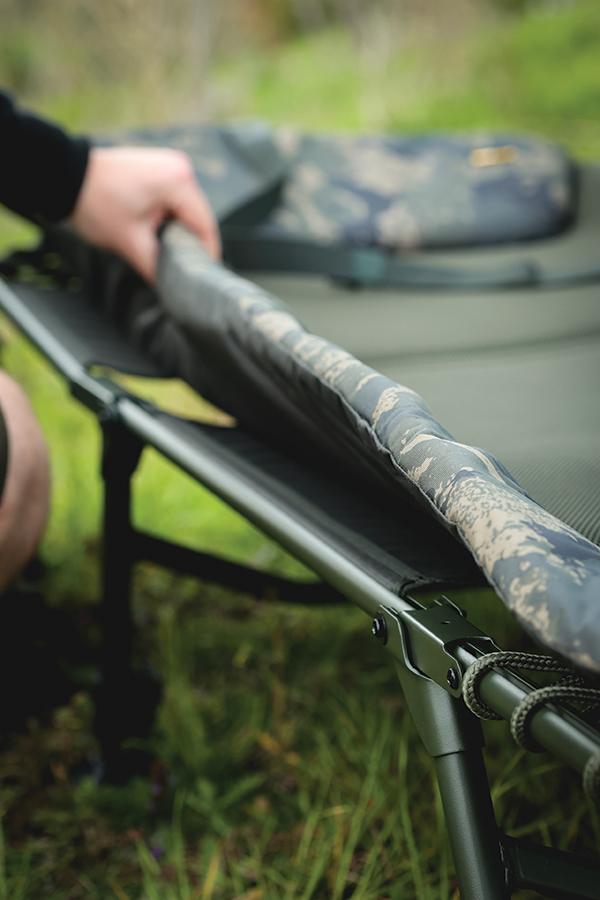 With five legs throughout the bed's entirety, you can rest easy knowing your whole body is supported and can be adjusted to gain that all important level position, even on the most uneven of terrain. Five legs also help to minimise the weight of the traditional six-leg systems, but with the clever single-leg design at the head end this means there is no risk of you leaning on the end and bending or tumbling over the bed itself, while offering that valuable support. A feature we are very fond of on the legs is another market leading innovative design from the R&D team at Solar, and that's the easy to use and easy to adjust Spring-Loc system; gaining a level bed is easier than before and takes minimal effort.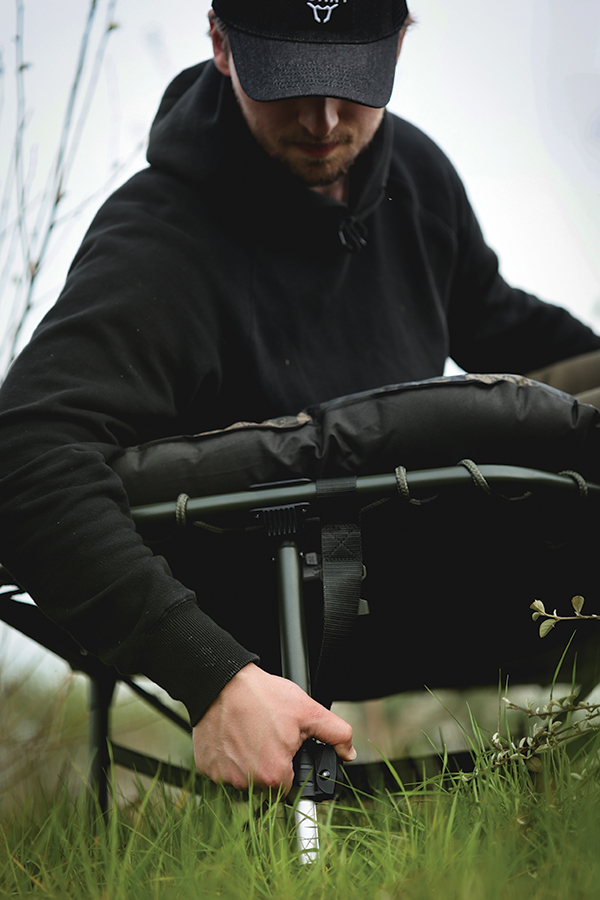 The tubular aluminium frame also helps to reduce weight while retaining strength and keeps the bedchair weighing in at just 8.7kg. Measuring 205cm x 80cm x 35cm the bedchair provides a stable and roomy sleep for the angler without being ridiculously cumbersome or extremely weighty.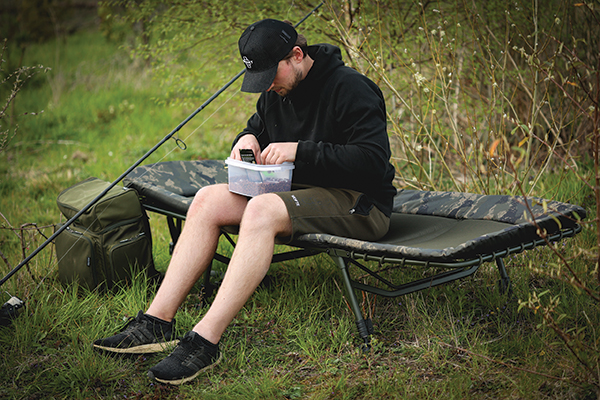 The UnderCover Pro features a 2D mesh mattress with UnderCover Camo Fabric outer and benefits from the proven twin-pivot hinge design, for the perfect fold-flat mechanism, which is critical when packing the system down for minimal space taken on the barrow or in the car. Having been such fans of the first SP System, we believe if this is half as good it will be an exceptional bedchair and have also been made aware it is available in a sleep system package too. Fingers crossed we can get our hands on one for a further Used and Abused in months to come!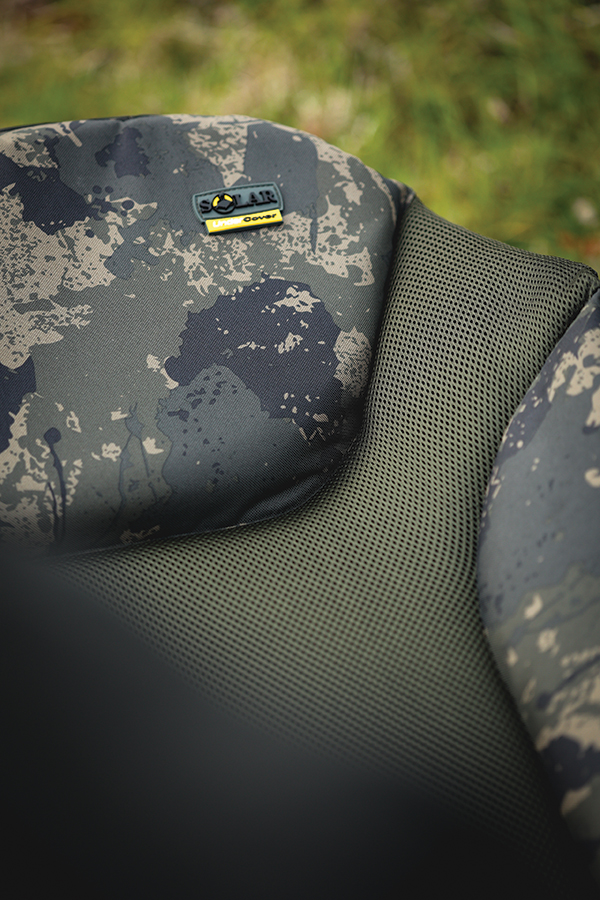 SOLAR TACKLE
UNDERCOVER PRO BEDCHAIR
RRP - £244.99
WWW.SOLARTACKLE.CO.UK