Say hello to the Daiwa Whisker 45 SCW QD OT!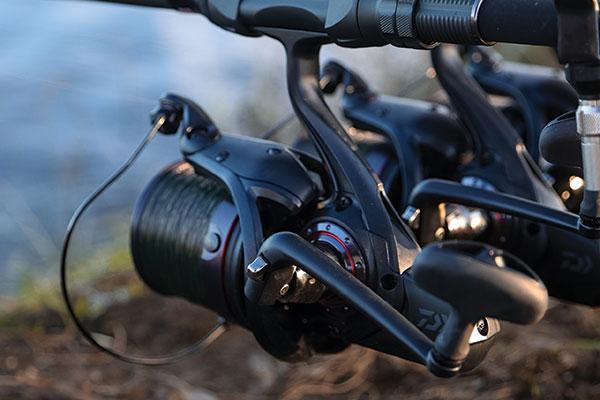 Daiwa is world renowned for producing some of the best feats of carp tackle engineering especially when it comes to carp reels. Sleek in design, they are built to last and utilise more technological advancements than a space shuttle. Understandably the best reels often do come with a rather large price tag; however, these new reels may just buck that trend!
There is no denying that the prestigious range of Basia reels are among some of the finest reels available, but what if we told you there's also a more affordable reel to consider, that shares many of the same attributes, and will in turn serve you well on the bank for many a year to come? Let us introduce you to the new Whisker 45 SCW QD OT!
Designed as an out and out big pit carp fishing reel, the Daiwa Whisker 45 SCW has been created for when distance is required. Whether you are a real distance caster, love to fish and drop rigs at extreme range from a boat, or just like a powerhouse big pit, then this may just be the reel for you.
So, for starters, what do the acronyms stand for, and what does this mean for you? The 45 SCW details the spool type and line lay; the Whisker benefits from a 45mm spool stroke that is combined with the Slow Cross Wrap (SCW) line lay enables you to harness greater distance from your casts with minimal friction prohibiting your performance. This is the same design shared across many of Daiwa's more modern reels and it's safe to say that it's a feature we very much appreciate!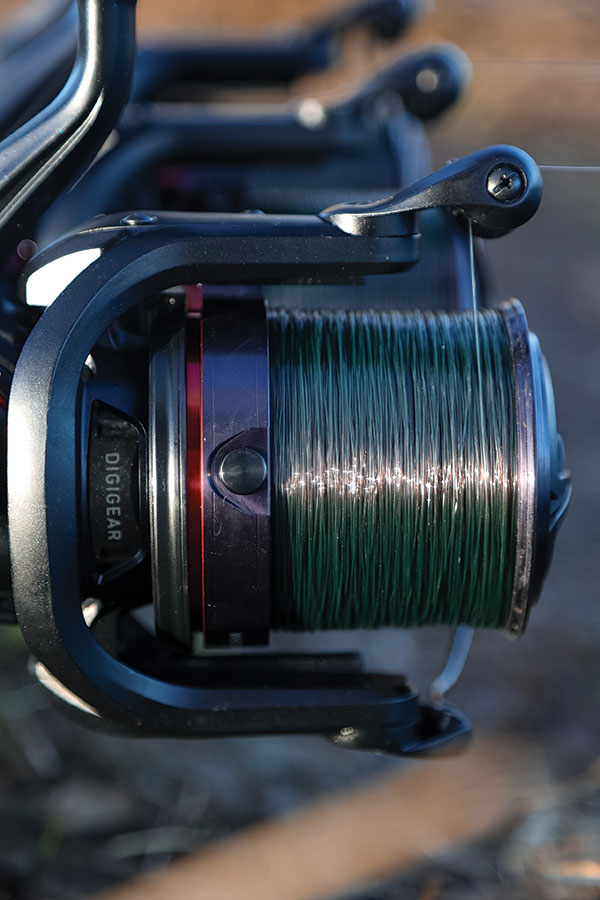 Now utilising the brand new QDM drag system, the Daiwa Whisker 45 SCW is the first ever reel to house this technology allowing the angler to change the drag from open to closed in one complete turn, as opposed to the pre-existing QD drag functionality that was previously half a turn. To some people this may sound like a step back, however that extra half-turn allows much greater precision in fine tuning your drag. These additional increments enable the user to find that perfect sweet spot when battling carp right under the rod tip, allowing you to cater for that sudden final lunge for freedom.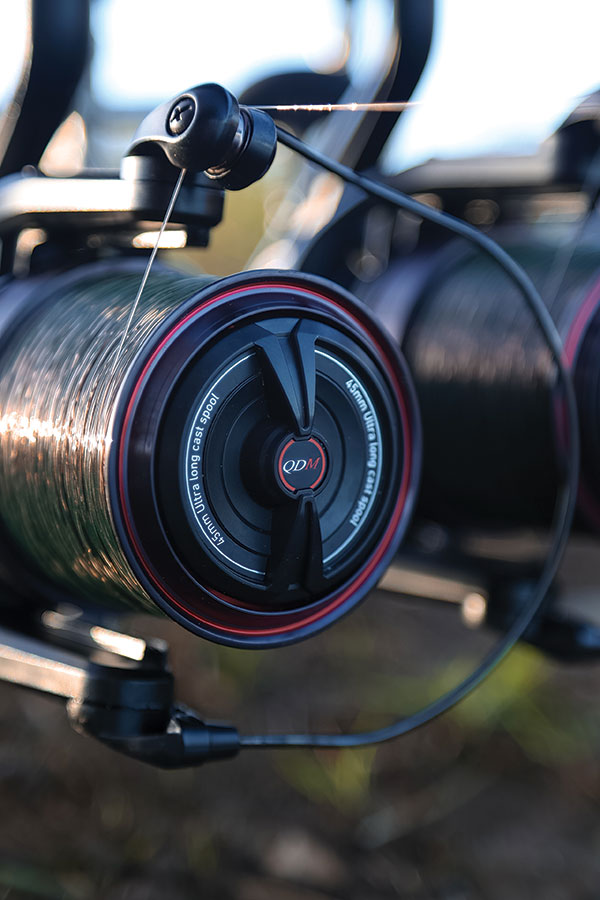 As you would expect from Daiwa, the reel is ultra-smooth running, made possible thanks to the Digigear II. This also helps provide optimal power transmission, which is essential when looking to retrieve large leads over great distances.
Supplied with two spare spools as standard, you can now spool up with your favourite mono, fluoro or braid to suit both English and even European fishing adventures. With two increased capacities, one of the spare spools will house 530m of 0.35mm main line, whilst the other an incredible 700m of 0.35mm – a huge edge on those big Continental waters!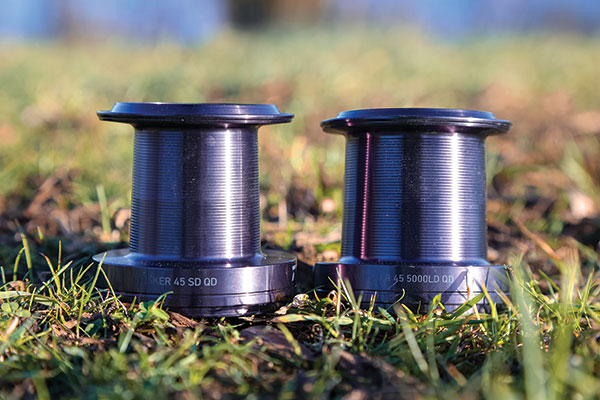 On each of the spools you will find a distinguished Metal High Impact Line Clip (HIP) that will help to protect the life of your main line, which can often come under stress when hitting leads at extreme range. Wrapped in a highly desirable and stylish DS4 body, the Whisker 45 SCW has a discreet black finish, boasting metal detailing with subtle grey Daiwa branding and rather smart red highlighting around the spool. Add to this a newly-styled folding handle that sits flush against the body and a comfortable T-shape handle knob and you know there will be a lot of happy carpers out there!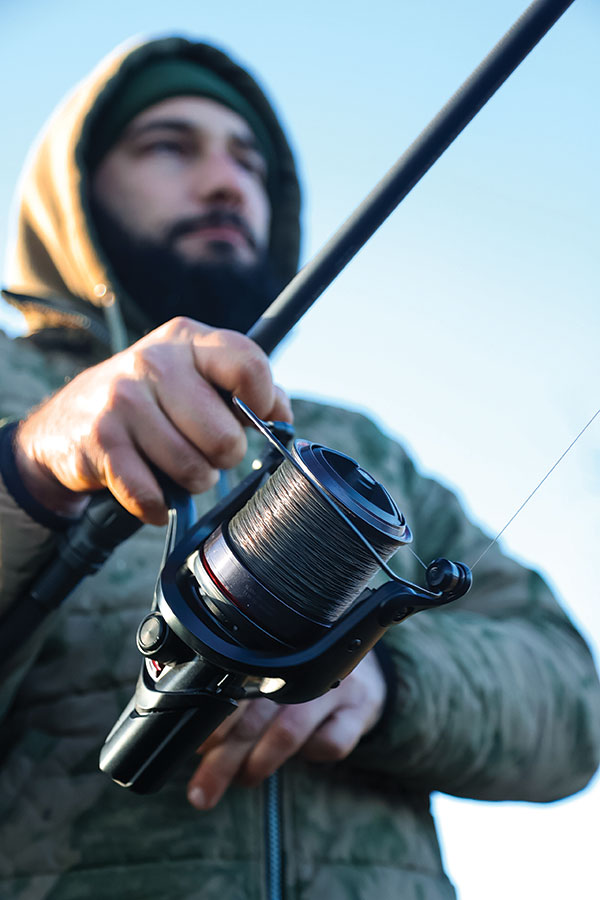 All in all, this is one reel that offers incredible performance and will undoubtedly serve anglers looking to improve their range fishing without having to break the bank!
WHISKER 45 SCW
RRP FROM £280
WWW.DAIWACARP.COM