Saber Tackle Turbo Lite Stove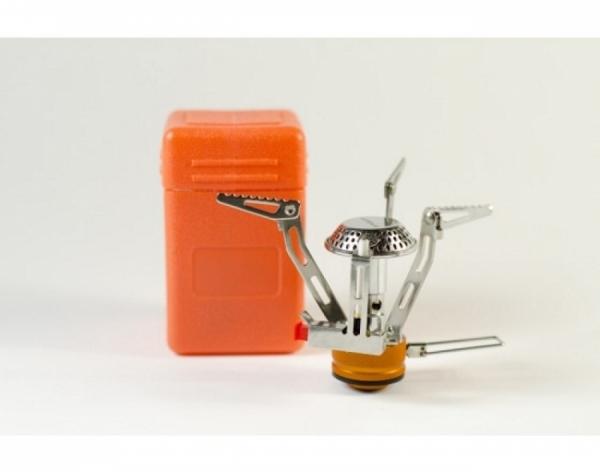 This tough and sturdy stove is a great addition to any angler's tackle; with it being so compact and lightweight it takes up almost no space. Due to its foldaway body I tend to keep mine inside the casing and it fits nicely inside the main body of my kettle, along with my brew kit.
Because the Turbo Lite stove has a piezoelectric starting system it means there is no need to rummage around looking for a lighter, so you can get the kettle on and enjoy a brew while sat behind the rods.