RIDGEMONKEY | Fluorocast Mainline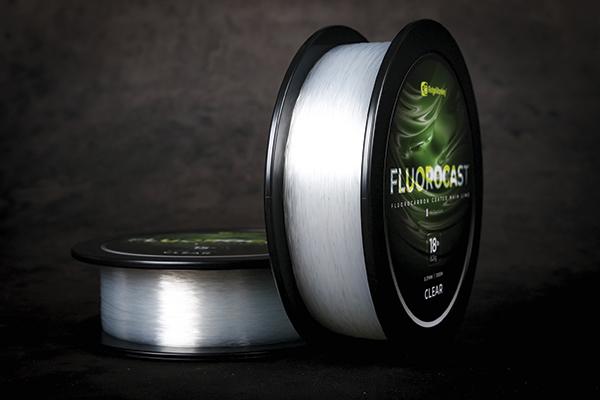 In the words of Dave Levy: "The new FluoroCast is simply the mutt's nuts!"
Taking over from the incredibly popular Fluorocarbon Coated Mainline that hit the shelves several years ago, the brand new FluoroCast offers all the proven benefits of a thoroughbred fluorocarbon in a user-friendly monofilament main line.
Combining a specially blended Japanese copolymer nylon and a specifically designed fluorocarbon coating, this hybrid carp main line boasts low visibility when submerged, with very low stretch attributes while benefiting from superior casting qualities. Available on a 1,000m spool in a choice of 15lb and 18lb, the high quality main line has respectable thin diameters in 0.33mm and 0.37mm.
Being a premium grade coated monofilament, FluoroCast offers incredible tensile strength allowing the user to rest assured of reliable performance even when fishing in snaggy and weedy situations, when confidence and durability are paramount. As you would expect from the team at RidgeMonkey, extensive development and testing have gone into ensuring the brand new main line offers a reliable knot strength and a harmoniously blend of all the required attributes both carp and specialist anglers require when fishing for target fish, both here in the UK and across Europe.
RRP: £19.99
WEBSITE: www.ridgemonkey.co.uk