Nash LR reels!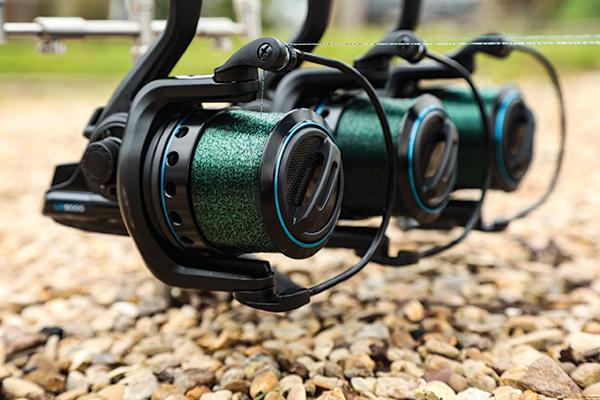 It makes total sense in the current climate to own a reel that is able to be used for any given situation, whilst being extremely reliable in the process. However, getting the right reel is a combination of not just functionality, but also personal preference. Thankfully, Nash has you covered with its latest launch.
The Nash LR range is a selection of three reel sizes that all share similar features and styling. Depending on your preference and circumstances, you can be sure to find a size that suits you within the range. These different sizes of reel are able to beautifully balance with the various rod lengths the modern carp angler currently uses.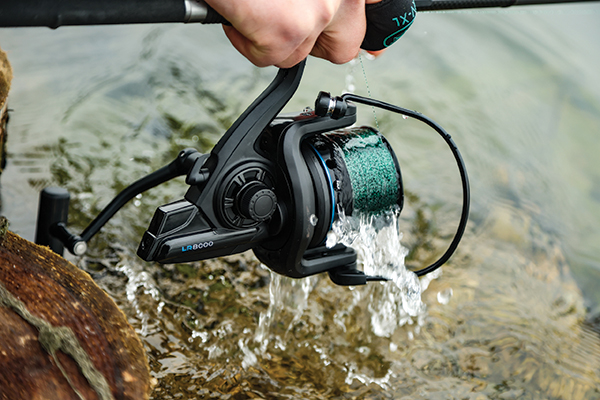 The three reels share similar styling with a cult black finish to the carbon composite bodies and vibrant cyan blue detailing, giving them a distinct Nash look that stands out from the crowds. The darkened wooden handle simply tops off the impressive build.
The Nash LR 6000 is the smallest of the three reels in the range, but despite its compact design it still offers excellent performance for use on venues of all shapes and sizes. With a line capacity of 310 metres with 0.33mm line, it is also possible to gain a significant increase with braided main line. This particular reel shines when paired with a 6ft, 9ft or 10ft rod; the addition of this 430g reel will provide an extremely balanced setup. However, the inclusion of a Long Cast spool design and slow oscillation ensures you won't be left wanting if the fish push out a little longer, making it suitable for smaller and bigger pits alike.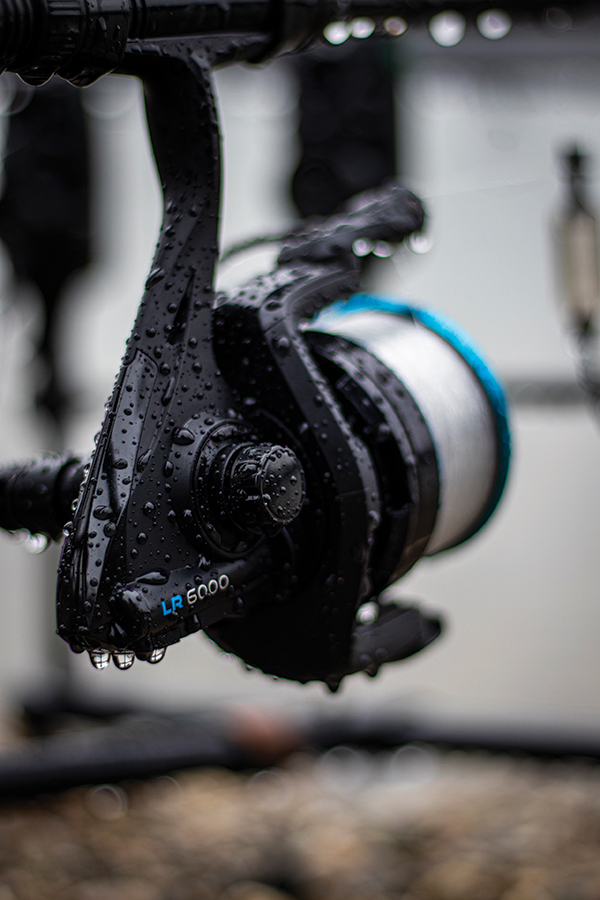 The 6000 reel makes use of 6 plus 1 stainless bearings, which make for an ultra-smooth retrieve of 94 centimetres of line per turn of the handle. A one touch folding handle also makes setting up and packing away an effortless task, and is most beneficial when looking for a move on to showing fish! The line friendly casting clip makes fishing with precision a viable option, whilst the anti-twist line roller will care for the line that has been lovingly loaded on to your spools. It is possible to purchase a spare spool if required, allowing a switch of line in seconds by simply unscrewing the fast drag screw cap.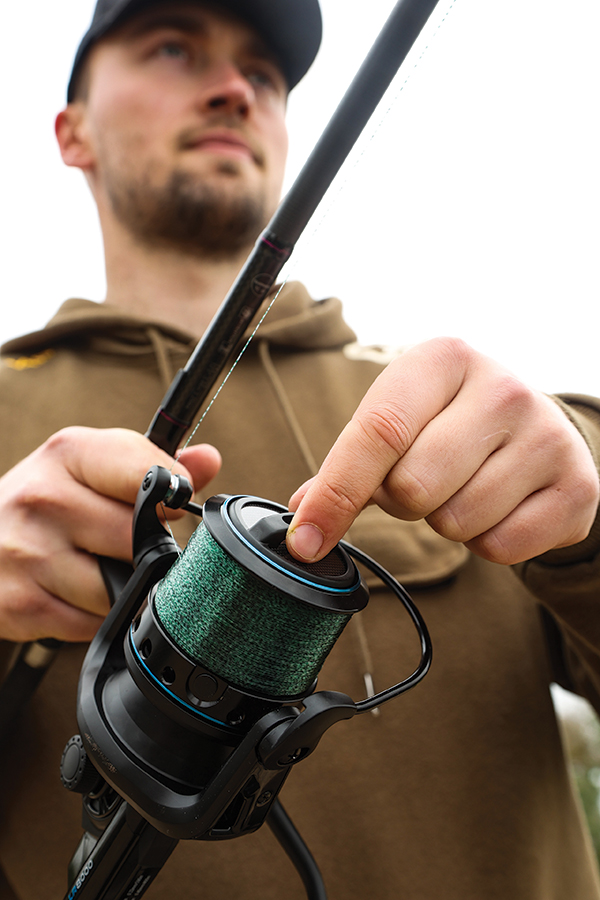 The Nash LR 8000 and 10000 reels share a similar body design, differing mostly in size and spool stroke length. Weighing 675g, the 8000 is what we'd describe as a true all-rounder, while the 10000 model weighs 728g and is an out and out big-pit reel, featuring an extended spool stroke for ultimate casting performance when teamed with 12 and 13ft rods. The large spools and super-slow precision line lay on both these larger models ensure fantastic casting with both braid or mono main lines.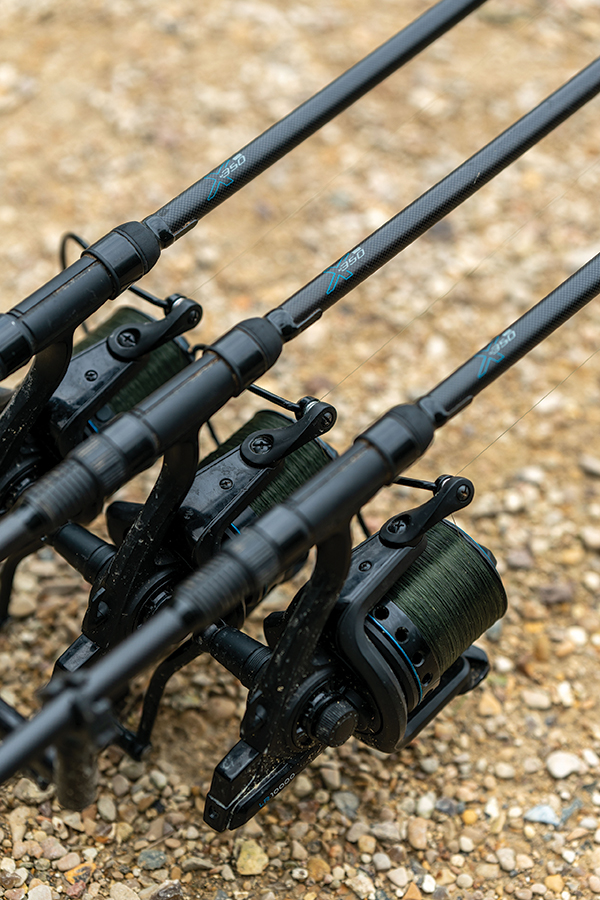 The 8000 holds 400 metres of 0.40mm main line, while the 10000 holds an additional 20 metres. Retrieval rate on these larger models is 100 and 104 centimetres respectively, once more upholding the running theme of increasing distance fishing capabilities. Both the 8000 and 10000 reel have been installed with 8 plus 1 ball bearings for a super-smooth user experience and a solid handle gives greater cranking power. Spare spools can also be purchased to the two larger reels in the range. Whatever size suits you best, these reels are sure to be a mainstay in your armoury for years to come.
Nash LR Reels
6000 Reel £99.99
8000 Reel £129.99
10000 Reel £139.99
WWW.NASHTACKLE.CO.UK