Keep warm and dry with Sonik's new jackets!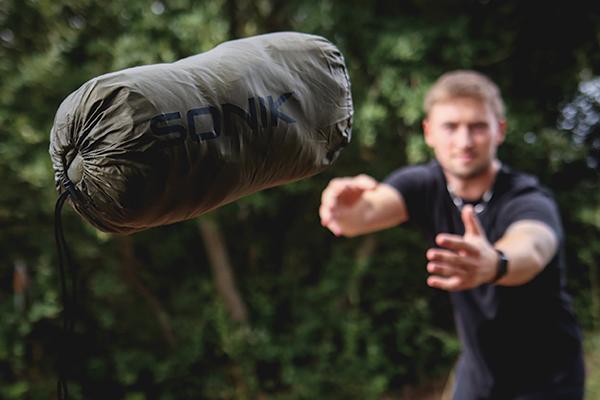 Looking at getting yourself some new garments in preparation for the cooler and wetter autumn sessions? Well, Sonik has you covered! We're taking a look at three new jackets, the lightweight camo jacket, the heavyweight camo padded jacket and the packaway insulator jacket. Let's get started with the lightweight camo jacket:
Sonik Lightweight Camo Jacket
RRP £79.99
This jacket, as the name suggests, has a lightweight shell design made up of 100 per cent nylon. With a 5000/5000 waterproof and breathable material, it's ideal for wearing if you just want to keep the wind off you or in wet conditions. The pockets have fully taped seams to prevent water making its way through and there is also a storm flap that covers the main zip. The hood on the jacket is nice and large and also adjustable, allowing you to have a comfortable fit and more importantly, keep the rain and wind off your head.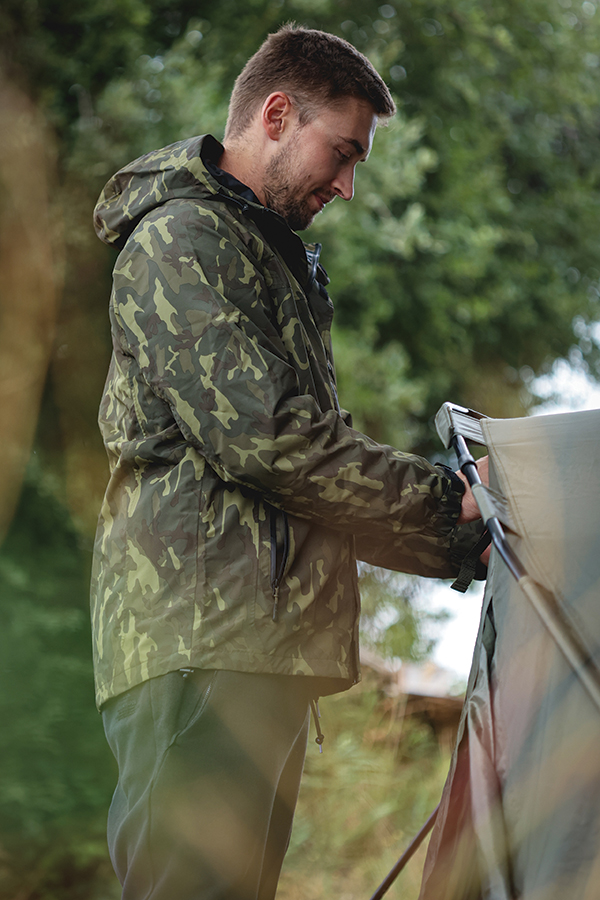 The jacket itself is slightly oversized so, as you can imagine, it is perfect for wearing over the top of hoodies or the packaway insulator jacket.
Sonik Heavyweight Padded Camo Jacket
RRP £99.99
The big brother of the lightweight jacket, and like its brother, the jacket is made from 100 per cent nylon with a 5000/5000 waterproof and breathable material. This jacket is fully insulated, so not only will it keep you dry, but it'll also keep you nice and toasty.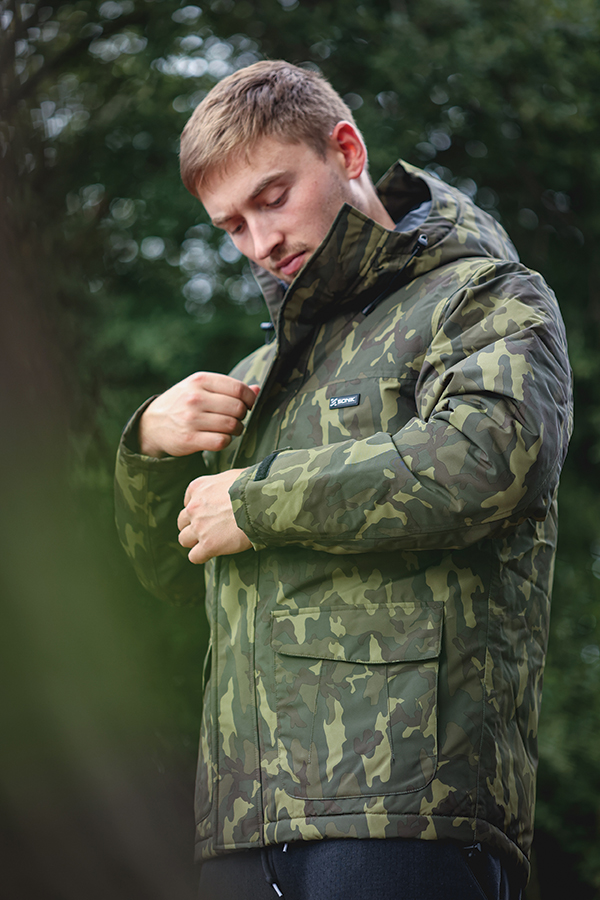 Again, this jacket has fully taped seams and a storm flap on the main zip. There are two large pockets on the front of the jacket and a small pocket on the arm. If you're looking for a thick jacket to protect you from the elements, this is definitely worth looking into.
Sonik Packaway Insulator Jacket
RRP £69.99
The final jacket we're taking a look at is the insulator jacket. This lightweight jacket packs down into its own bag that comes supplied. The outer shell is 100 per cent nylon and is water resistant/breathable. With its lightweight synthetic fill, the jacket is soft to the touch and extremely comfortable. It's the ideal jacket for keeping you warm throughout the day and fits perfectly under the lightweight camo jacket. With its small footprint, it's not going to take up much room in your luggage and is ideal to take on all sessions.