June 2020 Issue | On Sale Now!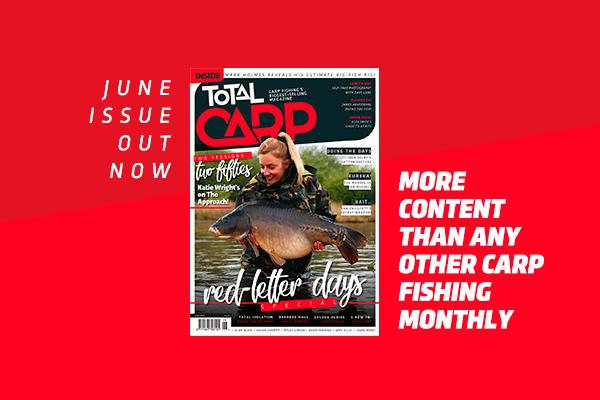 Our cover story is just one of FIVE awesome red-letter day special features. As well as those, Adam Penning reflects on a super successful period at Sandhurst, Dave Levy tells us all about TWO new PBs, Alan Blair gets back on the bank, James Armstrong tells us about his favourite form of angling and there is a whole lot more packed inside 156 pages.
It's great to be back; we hope you enjoy the issue.
ON THE COVER: KATIE'S APPROACH - RED-LETTER SPECIAL
Headlining the Red-Letter Special, Katie Wright recounts a tale of two, yes TWO, fifties!
BIG-CARP MIND-SET
The lockdown didn't get in the way of Dave Levy, as he proves with his mind-blowing haul and new PB!

EUREKA MOMENTS
Troubleshooter Ian Russell reveals seven Eureka moments that shaped his angling approach.
DAYS ONLY - RED-LETTER SPECIAL
Ben Selby talks days-only fishing and how he was able to succeed on Sutton.