January 2020 Issue | On Sale Now!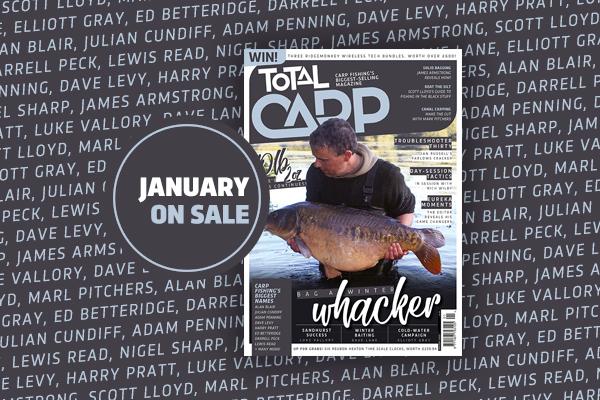 Here's what's inside the January issue of Total Carp….
BIG-CARP MIND-SET
Nigel Sharp returns to warn of the dangers of setting out for a session with preconceived ideas in your head – be prepared for anything that might turn up.
TROUBLESHOOTER
After being flooded off his first choice, Ian Russell takes his willing pupil to Farlows to help him crack the cold-water carp code.
EUREKA MOMENTS - NEW SERIES
Matt Townend shares what have been the five game-changing key lessons that have improved his angling.
IN SESSION
Rich Wilby visits a local Norfolk water to demonstrate how catching carp in winter can be a walk in the park… literally!