Fox Ntxr Bite Alarms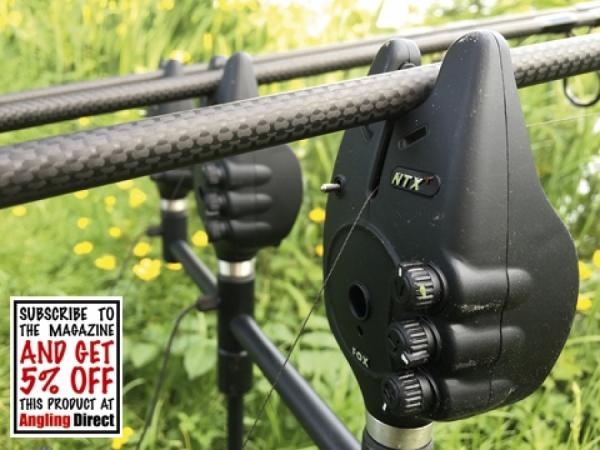 Marc Coulson's verdict... If you can afford them, you won't find better alarms.
Having used the old Micron RX Digitals for many years, which save for some battery life issues were the best alarms I have ever owned, I fell out of love with Fox's alarms for a long time when they were no longer made. The EOS phase in this period didn't excite me at all and, until the NTXr I didn't give any alarm with Fox on it a second look.
How that has changed. In terms of features, capability and pure out-and-out performance they are absolutely faultless and I have used a set on and off for about three years. I love the traditional Fox styling (I'm not a fan of really small alarms), and the recognisable tone, so reminiscent of the RX, is literally like music to my ears on the rare occasions mine go off!
The only downside for many will be the price, albeit they are readily sold for a couple of hundred quid less than our stated RRP. This still represents a significant investment and, as a result, will be above most anglers' budgets, but if you are fortunate enough to be able to afford them then you won't ever regret the investment. Similarly, you'll also never need another set of alarms again.
The hugely sensitive D-Tec system is adjustable to suit, as are the volume and tone settings. Little things often please me, and the fact that there is a positive 'click' on each movement of the knobs is very satisfying. Another huge bonus is that they, and the receiver, run from AA batteries, the easiest to buy.
I love that the colour of the LED can be altered between multiple options, which is especially pleasing for somebody with a bobbin collection like mine! Okay, so seriously, the NTXr is the pinnacle in bite alarm design and technology with absolutely nothing in the way of features that I feel could be improved upon. Save up your pennies, and you'll never look back. (MC)
£547.99 ( SET )

Don't forget - subscribers to the magazine get 5% OFF THIS PRODUCT at Angling Direct.
Subscribe here
Terms and conditions apply