Check out the new waders from Prologic!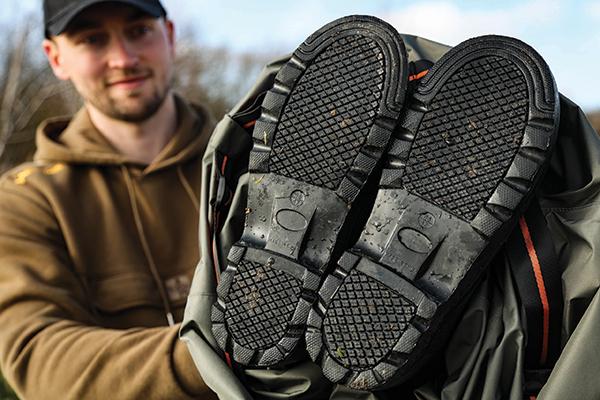 Waders have become an essential element for many an angler, whether it is for playing carp safely, returning fish or escaping tight banks for casting. There is of course one fundamental element we all require when looking for waders and that is being completely waterproof, and Prologic's great track record with waders certainly inspires confidence in their latest release! On top of this, Prologic has been keen to include some great features with us carp anglers in mind.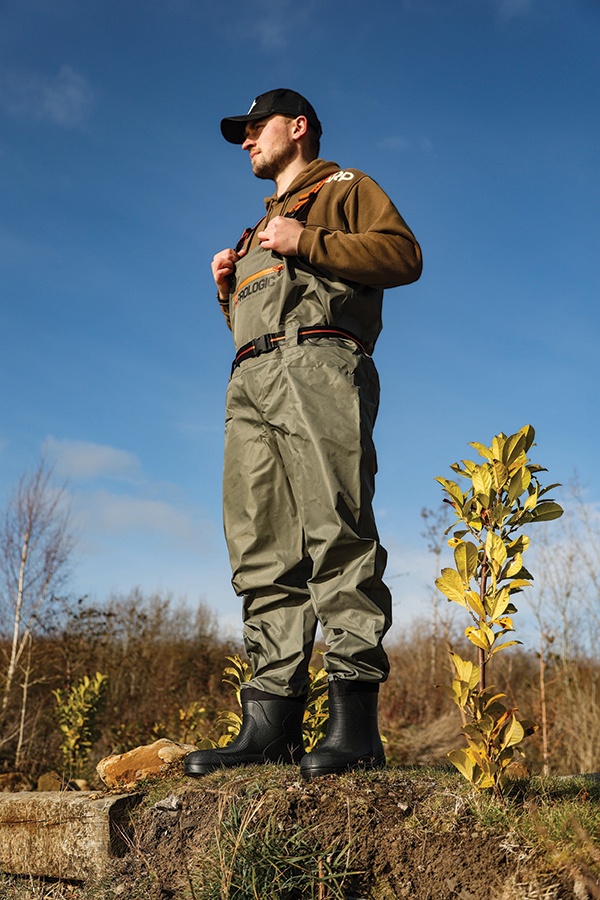 We've all been there – you're playing a carp and need to get in the waders in double-quick time… now comes the struggle of playing a carp while balancing on one leg and desperately trying to find the boot opening in your waders. Thankfully you need not struggle any more as the brand new Inspire waders have been designed with speed in mind! The Inspire waders are constructed to ensure that they can be slipped on quickly and easily with minimal hassle. The lightweight material can easily be rolled down to reveal the wide EVA boots, making them easy to step into, ready for action.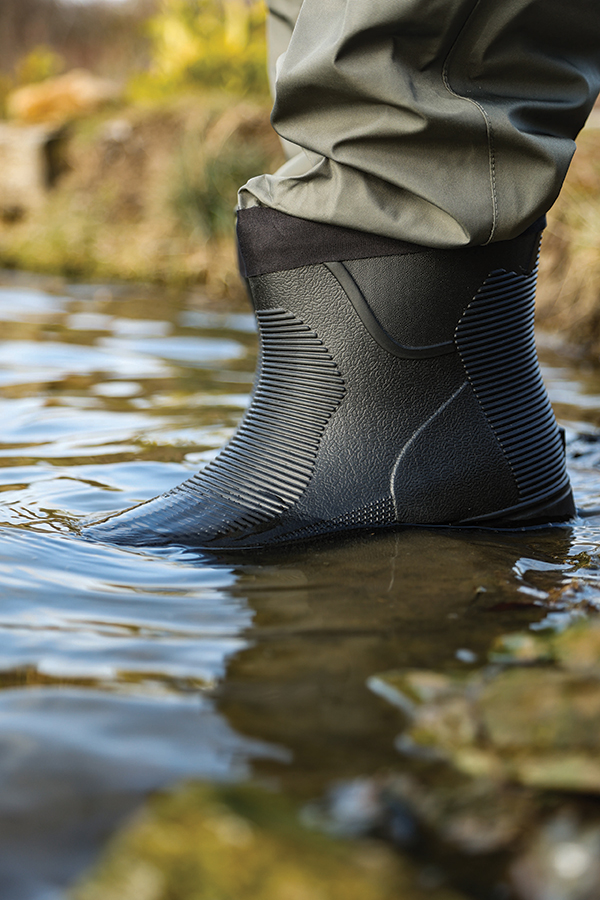 Thanks to the brand-new suspender system, the waders can easily be hoisted up, adjusted and tightened with the use of just one hand, which is particularly important when your other hand is holding on to a rod attached to an angry carp! The suspender system can also be set as a single strap, making them even quicker to jump into when in a hurry.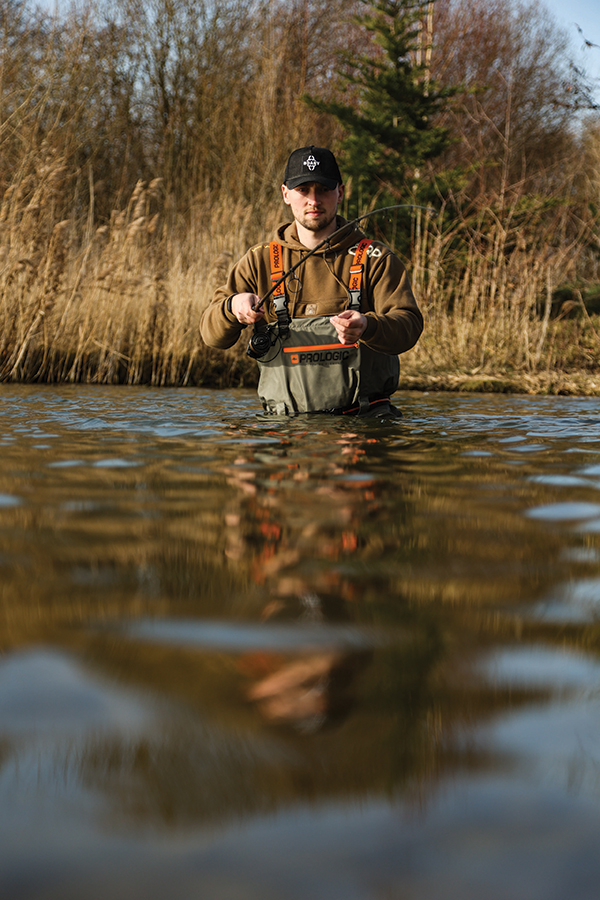 The waders utilise a high quality breathable waterpoof material, which is not only super-lightweight but also makes the waders much more comfortable to use for long periods of time in the warmer months. In contrast, conventional waders can often leave you swimming in sweat inside the waders, but thankfully this issue is drastically reduced with the Inspire waders. The EVA boots themselves are not only wide enough to slip into, but also super-lightweight and comfortable to wear too.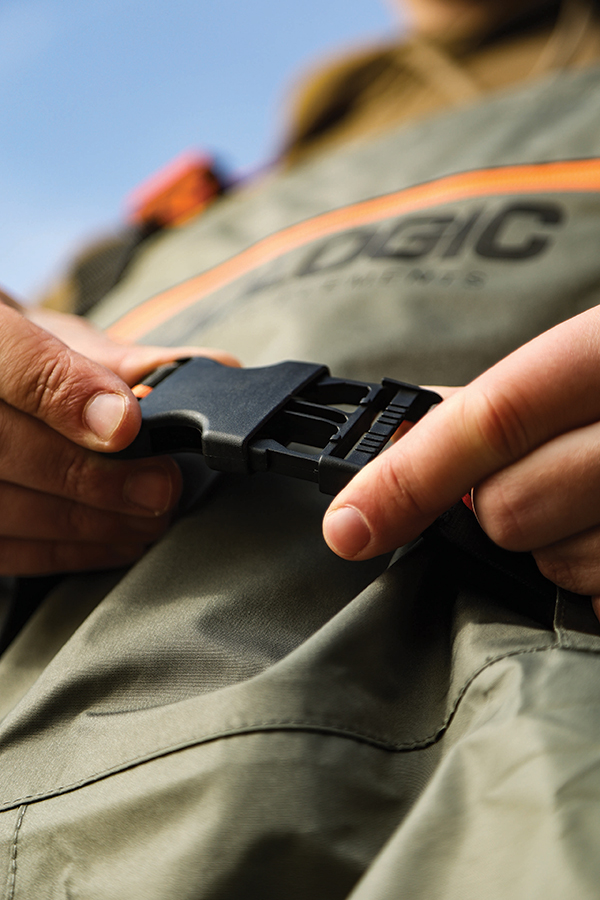 Other useful features include a water-repellent front pocket, giving you somewhere you can keep baited rigs, PVA foam, leads, or your valuables close to hand when out in the water, ensuring these items stay dry and secure. Another great feature is the supplied rain cover, meaning the waders can be left outside by your rods while keeping dry.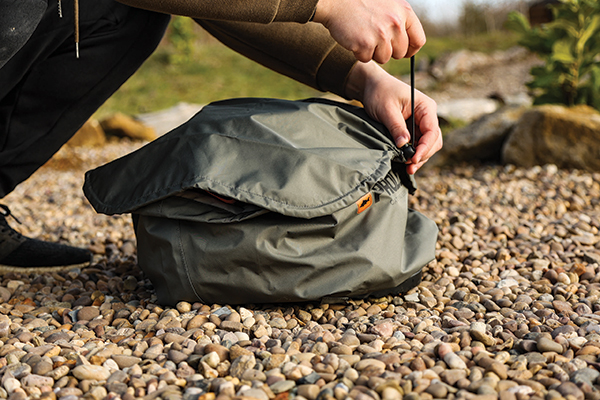 Available in a range of sizes from medium to XXL and in various shoe sizes from 42-43 (UK Size 8/9 ) to 46-47 (UK Size 11/12 ), the brand new Inspire waders from Prologic look set to deliver on functionality, with a handy array of features that are set to make these a great seller and a top contender for any angler looking for a new pair of waders this coming season. We are certainly keen to put them through their paces!
INSPIRE CHEST BOOTFOOT WADER
RRP £119.99
WWW.PROLOGICFISHING.COM