Prologic C-Series bivvy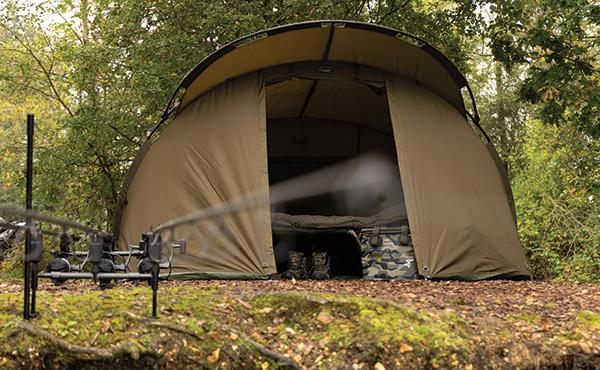 Based on a simple and ultra-stable two-rib frame, the C-Series one-man and two-man bivvies are designed to be a lightweight shelter, offering a large footprint without being a bulky item when in transport. Supplied with the tension bars, simply connect the ribbed frame together, stagger the tension poles and adjust accordingly to give you structure and strength and then simply peg the shelter in place.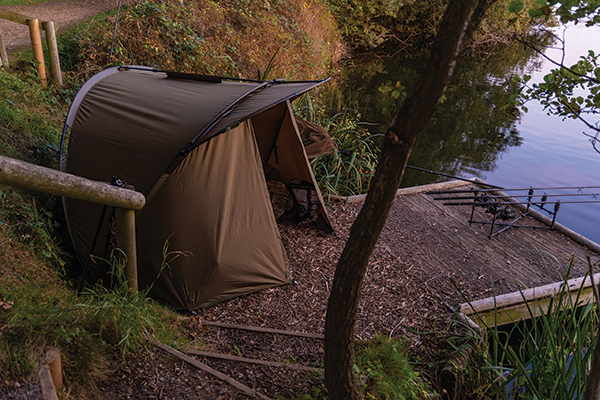 Constructed from a 190D 8,000mm waterproof fabric, you can rest assured you will remain protected in all weathers, and thanks to a large rear vent complete with mozzi-mesh, controlling the internal temperature and reducing condensation is easier than ever.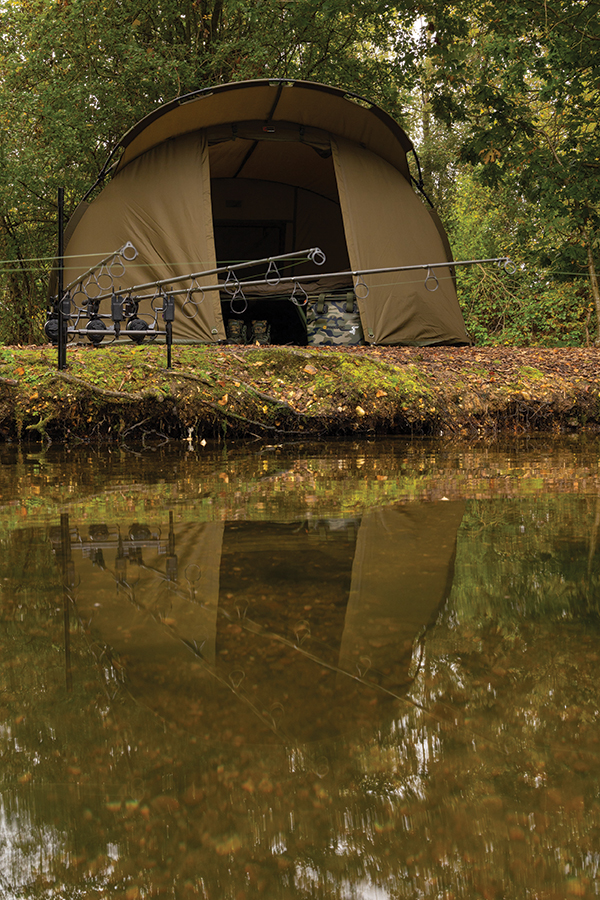 Complete with a large front peak, the angler can maximise internal space for keeping their kit dry and provides a great vantage point for spotting fish and watching the water even when the rain is pouring down. Once erect the one-man shelter measures 305cm x 300cm x 155cm and will take even the largest of one-man bedchairs comfortably, with ample room to store your luggage and allow you to cook within. With two Velcro front rod restraints, it is easy to secure your rods in place when not in use, or for keeping your spod and marker rod set up and to hand.
The front of the bivvy benefits from two-way zippers on the front door allowing it to be used in a letterbox configuration, which is particularly popular and useful in adverse weather conditions.
If in the summer months, you prefer to fish with a much larger open fronted shelter, the front doors and side can be completely opened and pinned back, giving you perfect panoramic views whilst offering a comfortable climate.
Also supplied with a removable lightweight ground sheet, peg set, pouch and carry bag the whole shelter can be packed away with a minimal size of 115cm x 30cm for the one-man version and weighs in at 9.5kg. A full overwrap is also available separately to further enhance the comfort especially in the winter months, ensuring you gain maximum heat retention, whilst reducing any build-up of condensation.
C-SERIES BIVVY
RRP - £189.99 TO £249.99
WWW.PROLOGICFISHING.COM