Wolf's PS60+ Powerstation (Video)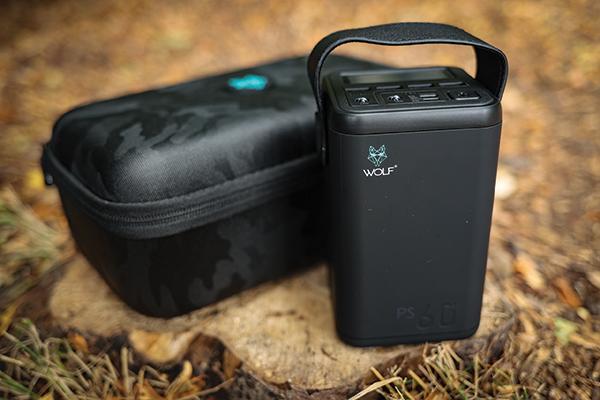 As modern carp anglers we are blessed to have such a wide range of technology at our disposal, that can certainly aid our results but can also make the overall experience all the more enjoyable. This is especially apparent when fishing longer sessions, be it home or abroad, or during the winter months with the long hours of darkness. The most frustrating and unavoidable scenario however, is the loss of battery life for many of our devices. Yet when there is a problem, a solution quickly follows and the product that ends such misery is the incredible PS60+ Powerstation from Wolf.
For the angler who needs a regular charge while bankside, this serious piece of kit is capable of re-energising both laptops and iPads with several charges left in the tank thanks to its large capacity battery of 200 watt-hours. Considering the Powerstation only weighs a mere 1.3kg and measures 13.5cm in height, 8.5cm wide and 8.1cm deep, you will be hard pushed to notice that you are carrying such a powerhouse within your luggage.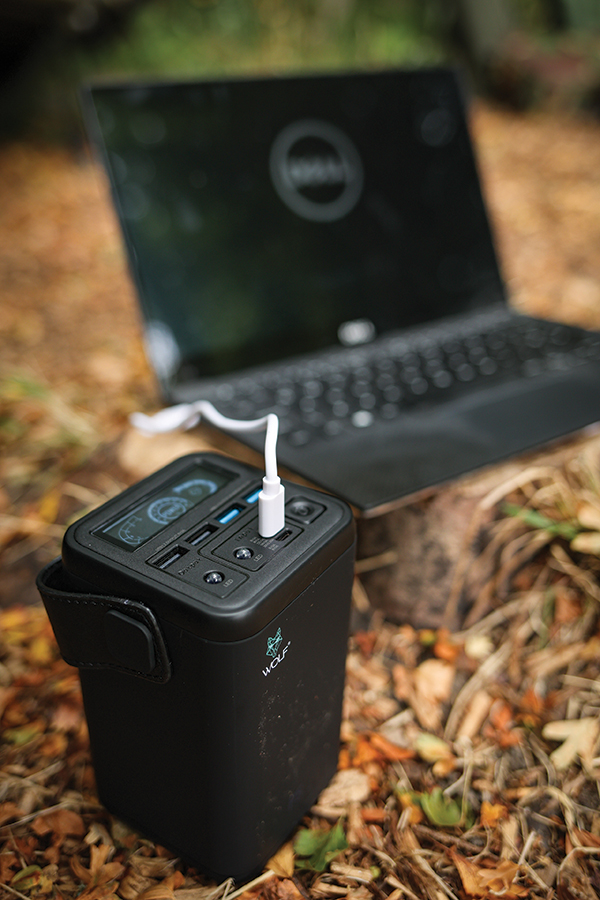 Should you require multiple charges at once, Wolf's latest addition to its comprehensive product list utilises five different outputs. These include two standard USB ports, two USB 3.0 ports and a Type-C input and output.
The Type-C input will support the fast charging of juicier electrical items such as powerbanks and laptops, whereas the two USB 3.0 ports will fast charge your mobile phones and tablets. The two standard USB ports will charge many of your devices or be a pivotal power supply for lighting should you so need it. The two lights featured next to the ports will illuminate when you start charging with the respective input or outputs.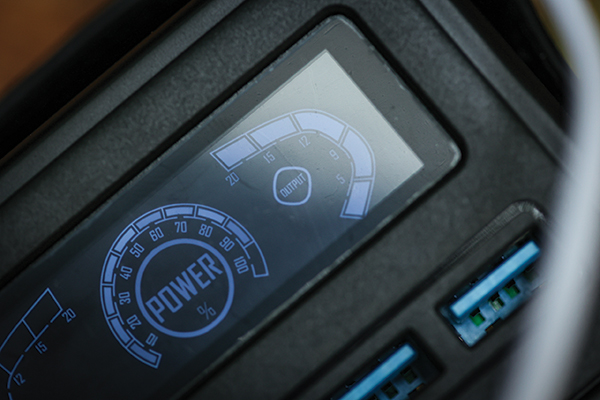 To power the PS60+ Powerstation, there is a simple start-up method with one click of the large power button to start. Once booted, the unique power display screen informs the user what the remaining power percentage is as found in the centre, with an input power meter on the left and an output power meter on the right. To fully charge the Powerstation will take 10 hours charging time using a 12V supply or 30 hours using 5V. Included with every purchase is a 2 in 1 cable, power plug, user manual, micro USB cable and a tech case.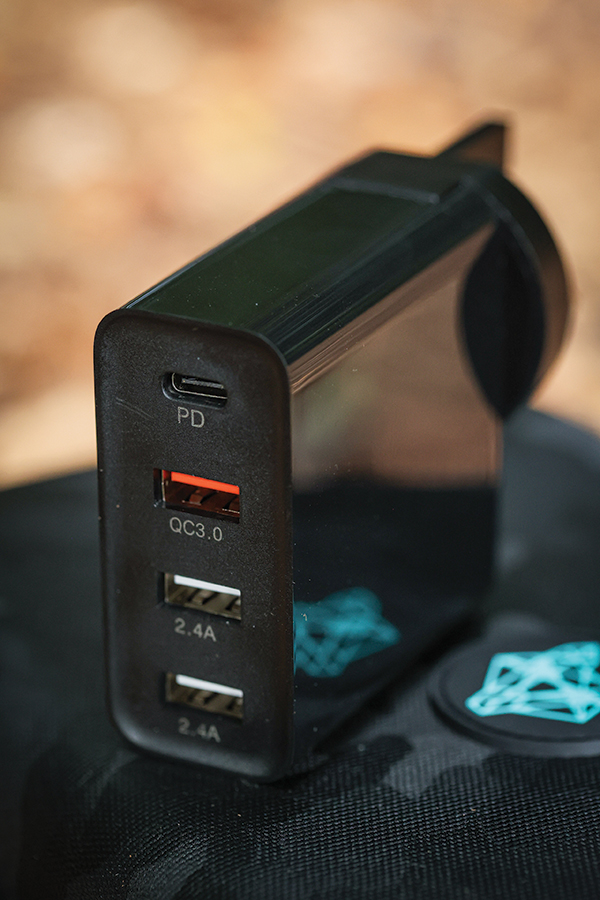 For long session enthusiasts, this really is a must-have piece of kit!
PS60+ Powerstation Features
• High grade Li-polymer battery cell
• Can charge five devices simultaneously
• Simple start-up method
• Super-fast charging
• Weighs just 1.3kg
• Special screen display
RRP - £189.99
Website - WWW.WOLFINT.CO.UK