TB9 large tackle system from New Direction (Video)
Designed to maximise capacity on a minimal footprint, the Large Tackle System has been developed to offer anglers a complete tackle storage system. Measuring 25.6 x 23.8 x 9.6cm the Large Tackle System has a huge number of compartments, plus many unique features allowing you to tailor the system to your exact needs session by session or for your long-haul campaign.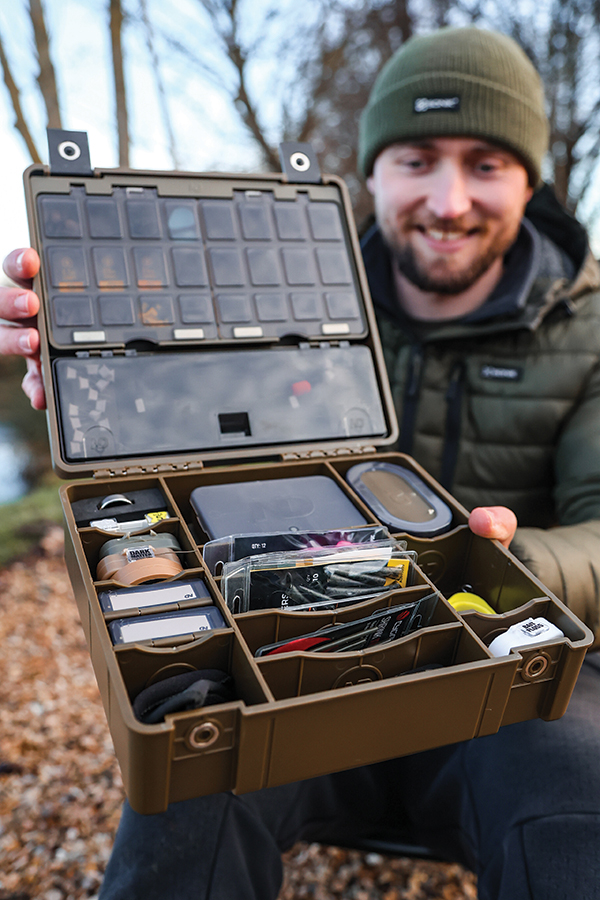 The entire system has been created from a durable ABS plastic and features a deep base and compartmented lid that snaps closed with magnetic buckles. The base has three sections; a wide central section and narrower sections either side, which can each be subdivided with removable dividers. This ensures the TB9 can be used with a wide array of various terminal tackle from all manufactures without worrying that they haven't been purposely built for a specific system.
The lid section contains a removable compartment tray with 24 compartments. The tray features two spring loaded lids with secure magnetic closure, ensuring you know when the lid is open or closed! Situated next to this is the magnetic rig board, once again featuring its own lid with magnetic closure to ensure your rigs don't get tangled up in the box. The magnetic rig board is also supplied with dual pins, making it easy to pre-tie a number of rigs before your next session and retain used rigs safely when out on the bank. The great thing about the magnetic hook retainer is that it ensures steamed sections of shrink tube or curved lengths of stiff hook link retain their shape during storage.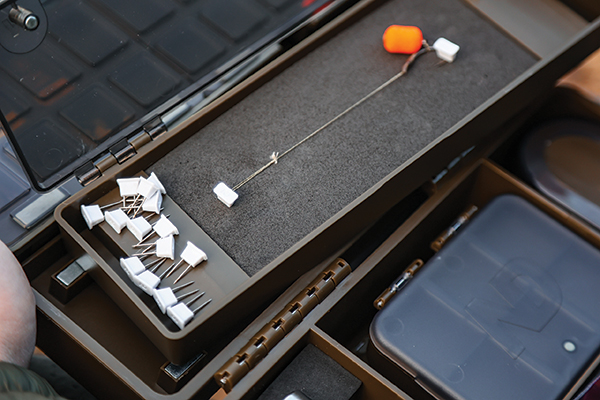 Inside the box you will also find several internal storage solutions, including a nine-compartment box and a 16-compartment clamshell case for small terminal items. Add to this a leader safe to carry six pre-tied leaders, meaning you no longer have to spend time untangling knotted leaders! Finally there is also a number of perfectly sized hook link dispensers – great for replacing the nightmare spools that some hook links are supplied on. Finally, there is also a special ring magnetic so that you can easily lift these items from the box – a bonus for those of us with sausage fingers!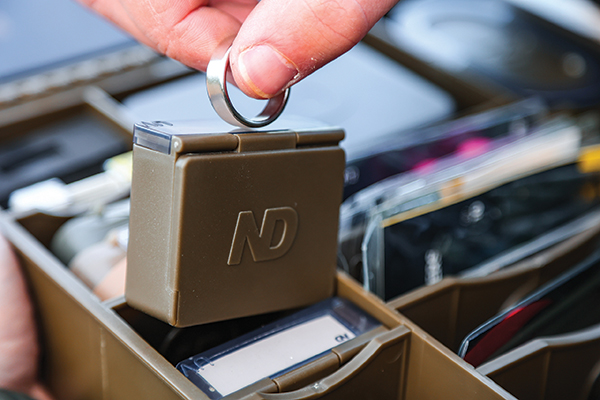 What we love about the removable compartment system and Rig Board is they can all be completely detached and removed, giving you plenty of freedom when rig tying and it also means that on stalking missions, you can grab what you need when you need it, instead of taking the whole box with you.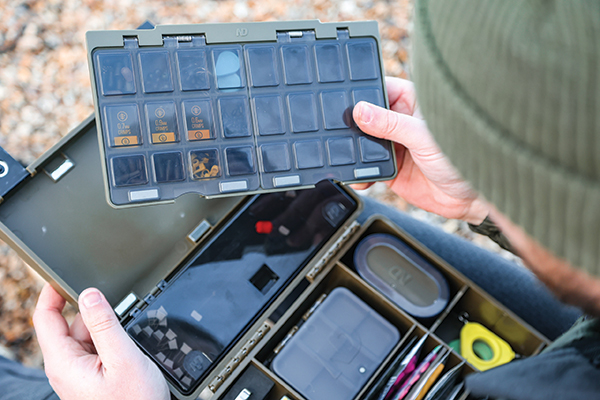 TB9 LARGE TACKLE SYSTEM
RRP - £45
WWW.NEWDIRECTIONTACKLE.CO.UK