VASS | SD Casual Jacket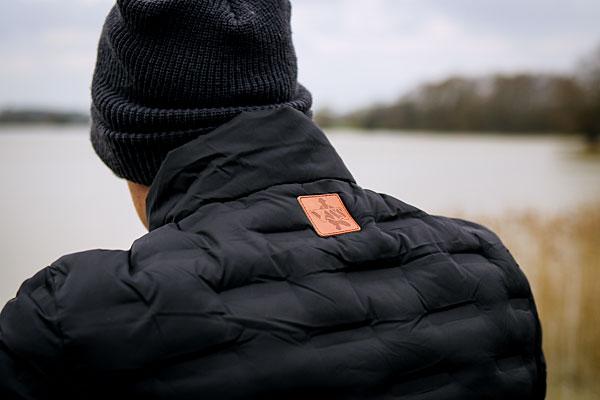 Don't be fooled into thinking that spring is here and the warmer garments can be folded away until autumn arrives. What you do need to keep to hand is a garment that offers instant warmth for those shaded swims, chilly evening and misty mornings, but ideally a more packable lightweight garment would be just the ticket.
When it comes to garments that continue to deliver Vass is among one of the most consistent and successful clothing brands in the angling industry and it has certainly delivered with the SD (Synthetic-Down) jacket. Boasting a 100 per cent carbon black polyester outer this shower-resistant shell is perfect for both bank life and casual wear, offering a stylish wind-resistant layer while maximising internal heat retention for a snug and comfortable experience.
The shower-resistant material means that even in the dew sodden mornings, or light showers we have come to expect in April, you will remain dry, but if the heavens really should open, you are advised to put on a further waterproof layer or retreat to your shelter until the rain subsides.
Utilising a synthetic down ensures that even when wet the jacket will still benefit from thermal properties, unlike more traditional down fillings, and with a 469gsm polyester synthetic down this is one layer that will certainly keep you feeling warm when that spring sun dips behind the horizon.
As you would expect, coming from the tried and tested Vass stable, the SD Casual Jacket boasts an array of functional pockets, with zipped front and side pockets and a deep left chest internal pocket, perfect for mobile phones, receivers or other essentials. The well sized arms also benefit from internal cuffs that help to ensure your heat remains inside the jacket instead of providing draught ridden spots that will often leave you chilly when casting, setting your bobbins and generally using your arms. We like these cuffs a lot, offering a very snug, yet comfortable fit.
Available in a wide range of sizes from XS, which is a 36in chest size, right the way through to a generous 3XL at 48 inches this is one jacket we believe will find popularity with both anglers and outdoor enthusiasts alike, not to mention you will not look out of place on the high street or down your local either, with a trendy panelled design and discreet yet classy brown Vass logos.
RRP: £79.99
WEBSITE: www.vassrainwear.co.uk