Tf Gear Flat Out Bedchairs
If you want out-and-out comfort from your bedchair, without worrying about bulk or weight, then this is will be right up your street. Our web and social media manager, Simon Calvert, has been using this one for a couple of months and absolutely raves about it.
The super-thick mattress offers a level of comfort that's hard to beat and the large dimensions, especially in the Super-King version, make it like a home from home. There's a slight price to pay, and that is in the bulk of the bed, but the fact that most anglers these days use a barrow of some form or other makes this near irrelevant.
Don't get me wrong, for their size the Flat Outs are not heavy, but they are, as you'd expect, a significant chunk of kit to carry. That aside, and to be fair it's the case with most bigger bedchairs, what you get is near-unrivalled comfort, adjustable legs and mudfeet, integral pillow and, ultimately, a sound night's sleep. (MC)
£129.99 (three leg); £169.99 (four leg)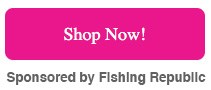 Like what you see?

Or buy a single issue