Shimano TX Extreme and TX Plus nets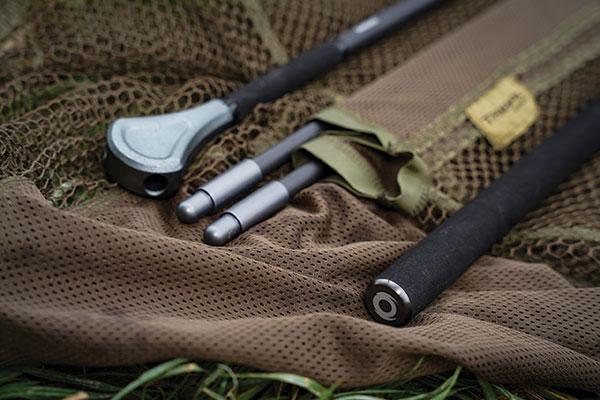 If you are new to the Tribal range from Shimano, then these nets – made to perform and designed to complement TX rods – sum the range up perfectly.
Let's start with the Tribal TX Plus. At first sight, it looks just as you expect it to, stylish and fit for purpose. A full carbon fibre handle with a shrink-wrapped grip gives you full control when it's in use. The pole itself comes in two sections, allowing versatility whether you want to use the net from a boat or on the bank. The two sections break down easily with a push fit, and not only does this assist the versatility but it also means a compact pack-up into a 120cm bag, making transportation easy.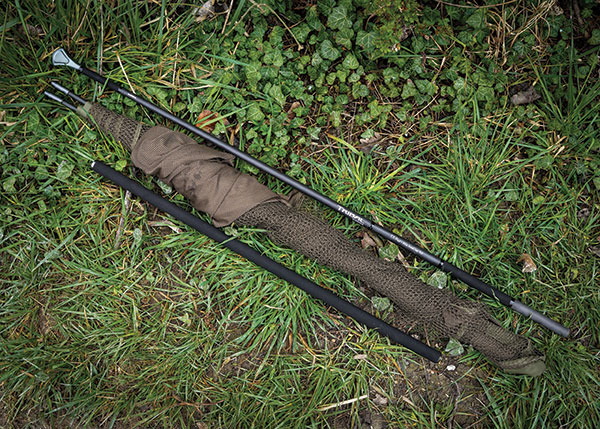 Moving on to the net head, the net features two stiff 42in carbon arms that push into the CNC alloy spreader block and a high quality, heavy-duty mesh with extra reinforcing at the corners to tackle excessive wear. If you own the popular Tribal TX2 or TX4 rods, the cosmetics are very similar and create a visually matching set. At a price of £89.99, you are getting an extremely durable and lightweight landing net.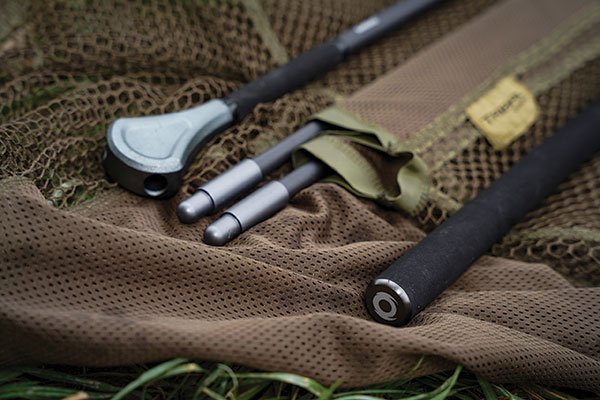 Moving on to the TX Extreme, at a slightly more expensive price of £129.99, this net complements the TX5 and TX7 Tribal rods and will cover all fishing situations with its quality and versatility. The TX Extreme boasts many similar features to the TX plus, with an improved, ultra-stiff, fast taper 3k reinforced carbon handle with a shrink-wrapped grip.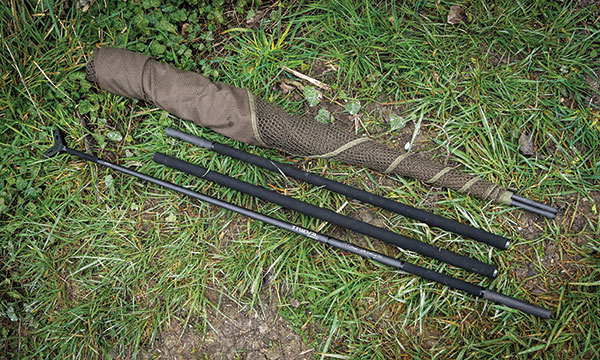 The handle breaks down into three sections. A single section is great for when boat fishing or stalking, two sections are ideal for when on the bank, but the third section gives you an extra 76cm of reach, which is perfect when fishing with long zigs. The poles have anti-scratch stainless steel butt caps, which are a nice feature for when pushing into the ground to secure the net or when flying the victory flag after catching!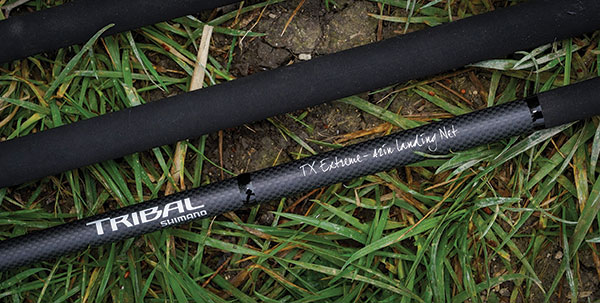 The net packs away into a cloth bag for compact storage, measuring in at only 120cm.
The net itself is made up from a soft-touch, hard-wearing fabric with reinforced corners and features stiff 42in carbon arms that have discreet in-built floatation devices, ensuring the net is always at the ready. These arms push into a heavy-duty CNC alloy spreader block finished in black.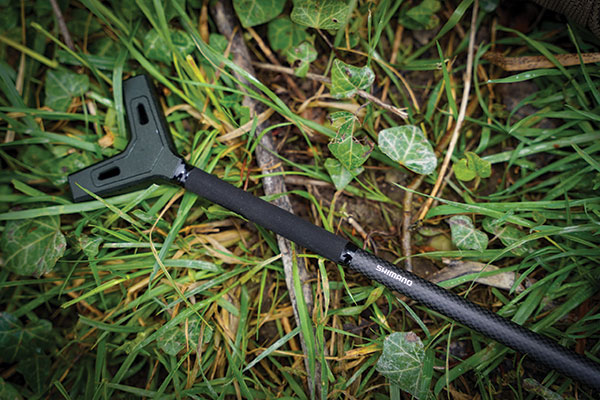 Overall, the Tribal TX range has been a big hit with many anglers and these nets only add to this success. Whether it's just a reliable and stylish net you're after or you want to complete your Tribal setup, these nets are definitely worth checking out.
SHIMANO
TX EXTREME & TX PLUS NETS
RRP- £89.99 – £129.99
FISH.SHIMANO-EU.COM