September Issue of Total Carp - ON SALE NOW!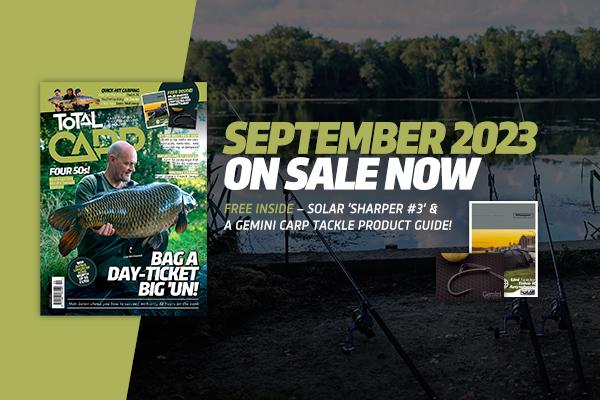 Welcome to the September issue, headlined by Matt Eaton with a common carp that is equally as stunning as it is big! Caught live for the cameras in his 48-Hour Challenge at Sandhurst Lake, Matt proves that catching from these pressured day-ticket lakes is not just about the going tactics! With an enviable list of big carp to his name, Matt isn't shy in offering some top advice for fishing in high summer, whether that's on a busy day-ticket or syndicate alike.
Adding to the technical know-how, Oli Davies looks at how to get the best from a Bushwhacker on weedy lakes, Bonesy runs through the new Impact Zig Float for easy adjustables and Elliott Gray spills his thoughts on bait. There are plenty of great stories too, with some tactics and tips wrapped into them, for instance Oz Holness' tale of three incredible fully scaled mirrors, plus the Daneshi brothers share the story of their incredible spring session at Holme Fen – a true big-carp paradise! With no less than four fifties between the brothers, plus a whole busload of forties, this will no doubt inspire you to get out catching monsters!
With all the regulars, venues, rigs, gear and much, much more, this only just scratches the surface when it comes to top quality carp fishing content in this month's magazine, and to add to this you've also got inserts from both Gemini Carp Tackle and Solar Tackle too!
EDITOR'S TOP PICKS
48-HOUR CHALLENGE
Matt Eaton is back – after his speedy gold in his last challenge feature over three years ago, Matt returns to prove that it wasn't just a fluke! This time it's off to Yateley Sandhurst Lake, a renowned day-ticket venue that Matt was yet to step foot on – see how he fares…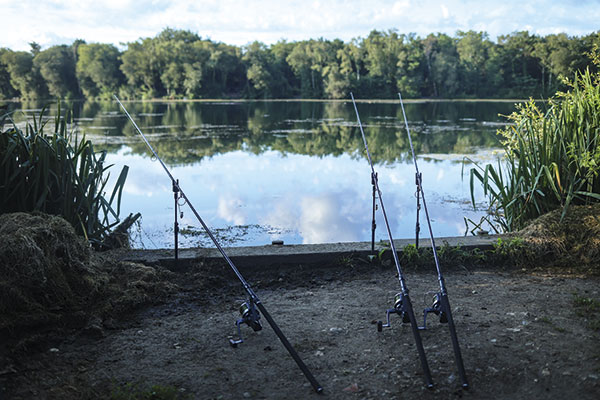 LIGHTNING STRIKES TWICE
There must be something in the water… and when it comes to Holme Fen that something is quite literally Big Carp! When the Daneshi brothers last visited they had an unbelievable session and somehow this year they bettered it! Find out how they made it two red-letter sessions in two visits!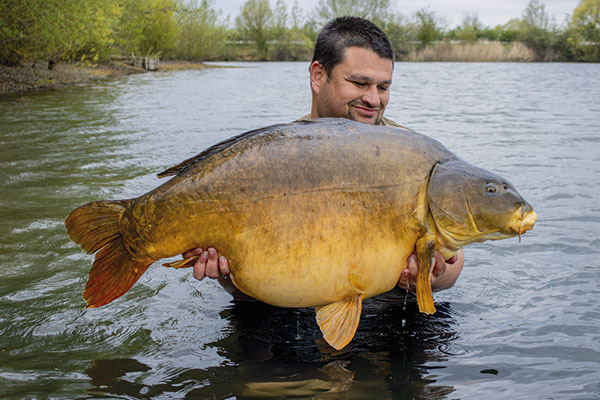 EVERYTHING ABOUT BAIT
In this month's instalment of Elliott Gray's Inside The Mind series, our critical thinker delves into his thoughts when it comes to bait. He talks about boilies, particles and naturals, plus everything in between – this is one not to be missed.
BUSHWHACKER BUSINESS
Wanting to catch carp without having to sit around for days on end, Oli Davies has a few edges up his sleeve to make sure he's fishing fast and effectively, even on weedy waters. If you're wanting to get the best out of a Bushwhacker then learn from the master.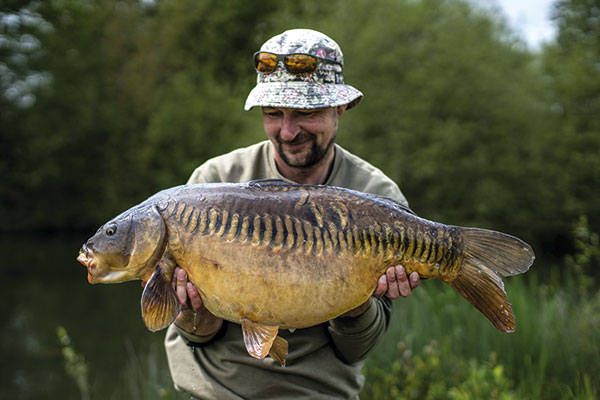 MAKING AN IMPACT!
Chris 'Bonesy' Holmes reveals exactly how to use Trakker's new Impact Zig Float. Designed to remove all the hassle from adjustable zigging, this new product could really revolutionise your zig fishing. Fish a deep water where zigs could be the answer? Make sure to check this out!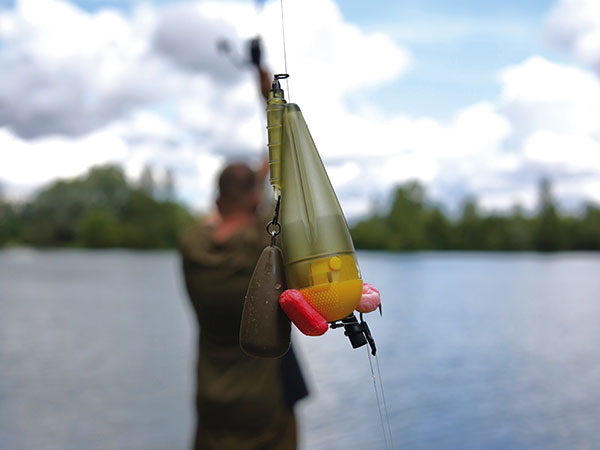 REFLECTIONS OF SUCCESS
Check that out for an awesome looking fully scaled – now imagine there were three of them! In this month's reflections feature, Oz Holness looks back at his Tonford campaign and the tactics that ultimately led to his success on this tricky Kent venue.