Our verdict on the Nash Titan T1 MK2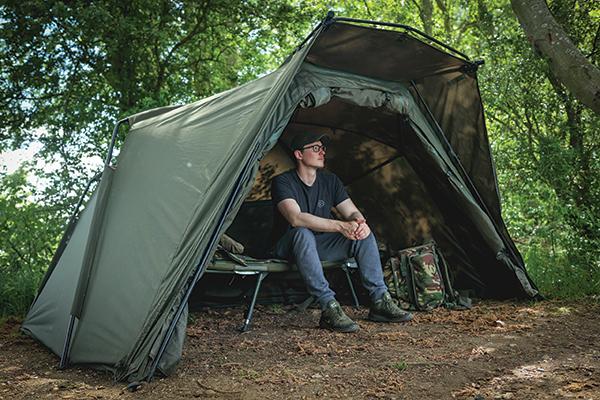 So how did I go from that, to it now being my go-to shelter for winter fishing and any longer sessions throughout the year?
Let me wind back the clocks and explain all; back in the autumn of 2020 I got in contact with the guys at Nash looking to find a lightweight, compact shelter for the winter months. I'm very much a brolly angler, trying to keep my kit as light as possible and for as long as I can remember have fished 12 months of the year under an open-fronted 50in brolly. However, I wanted something with a bit more headroom and a front for those colder, wetter months. When they said they would send out a T1 Titan, it was the last thing I thought I'd use, being pretty big and relatively heavy and bulky compared to my brolly. Nonetheless, I thought I'd give it a go and do a short term review before sending it back… well, it's mid 2022 and it now forms a cherished part of my kit! Having spent all those years huddled under a brolly, the extra size of the Titan, in combination with a front and even an internal capsule meant it was a whole new level of comfort I'd not experienced. This becomes all the more obvious during the winter months, where those extra comforts can turn what can be a really gruelling experience into something much more enjoyable! The inner capsule features a fully surrounding vapour shelf, mesh door and heavy duty groundsheet, effectively eliminating internal moisture, which can really chill you to the bone. I tend to leave this in place during the worst months, then strip it all back as soon as things begin to warm up.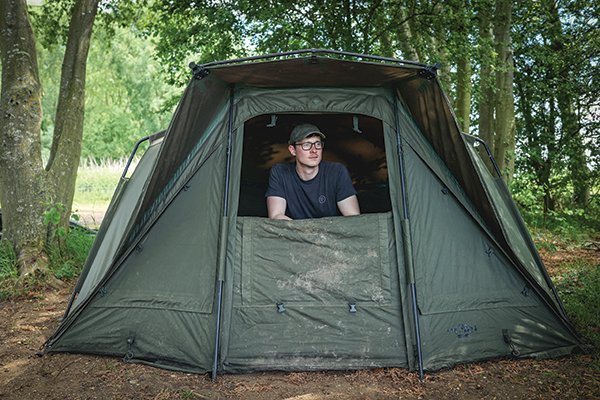 At first I really thought I'd only use it in the colder months, but once stripped back, it becomes a much lighter piece of kit and as bivvies go, it can be set up extremely quickly. The whole lot is completely free-standing and with just three pegs (one at the centre back and two at the front) and the two storm poles, you can secure yourself a rock steady shelter in a flash! As such, this has really become a go-to shelter whenever I'm going to be fishing more than just an overnighter or if there is really horrendous weather forecast. This winter I fished out in Storm Eunice and the Titan didn't bat an eyelid!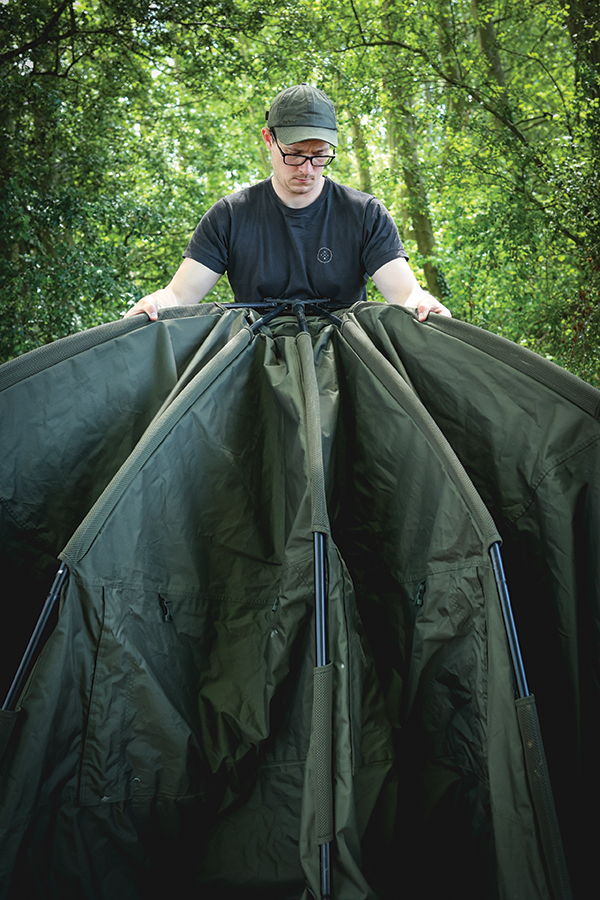 When it comes to stormy weather, an awesome feature that I've really come to appreciate is the large extended peak. This oversized peak stops the majority of rain from entering the bivvy completely, but even in almost horizontal rain, you can letterbox the front door and retain a view of the lake without getting anything wet. The new front bar with an apex design is a great touch too, keeping everything nice and tight, while ensuring water doesn't pool on the porch.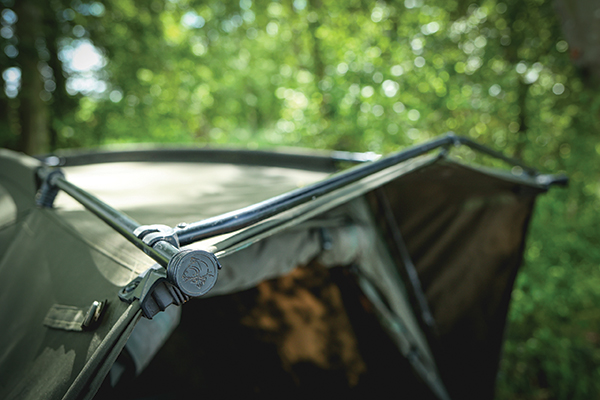 When conditions aren't so grim and go the other way with baking heat, the Titan has a full set of mozzy mesh windows both front and back, providing lots of airflow and a nice shady spot to relax. In these situations, the larger size of the Titan definitely helps stop you from feeling so stuffy too. All in all, it;s been a blessing in disguise and is a piece of kit I certainly wouldn't want to be without!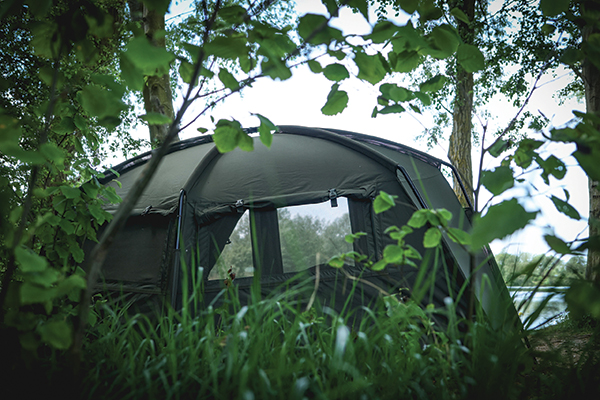 MATT TOWNEND'S VERDICT: "An awesome shelter which has stood the test of time and will continue to do so!"
NASH
TITAN T1 MK2
£649.99
WWW.NASHTACKLE.CO.UK