The October issue of Total Carp is here!
As the late summer transitions into Autumn, it can be a very patchy time of year on the fishing front. At times even the best anglers suffer blanks, and we see this first-hand in the October issue of Total Carp. However, a little extra work and some out-of-the-box thinking can often be all it takes to change around your fortunes.
Luke Vallory's quest feature was case in point; having initially headed to Orchid lake in the suppressing heat, the carp were having none of it. Not to be put down, Luke took the chance to tag on an extra night nearer to home, which paid off handsomely and got the feature in the bag.
Alongside this month's live session features, we've got a wide range of technical, tactical, and story-based content to sink your teeth into once again.
Oz Holness reflects on a successful spell of particle fishing, Elliott Gray talks about targeting pressured carp and Oli Davies continues to prove that catching carp need not take all the time in the world!
These features, plus a wealth of others, are sure to provide you a combination of inspiration and knowhow, to get the most from your fishing.
If it's checking out the new gear that you enjoy, then we've got some bangers in store with the likes of a new and more affordable Shimano Big Pit, Sticky's latest bait release and let's not forget the most luxury rods Daiwa have ever made!
Adding to all of this, we've once again teamed up with the Thinking Anglers team to put together a fantastic 32-page supplement covering all manner of bait and rig tips from some of the best anglers in the business.
Make sure to check it out!
EDITOR'S TOP PICKS
ROLL THE DICE
As is often the case with Oli Davies, baiting and waiting simply isn't an option. Oli runs through his angling over the past month, which has been spent walking the Horton complex looking for opportunities for a quick bite.
PARK LIFE
Dan Chappell had an old score to settle on his local park lake and this year saw him pull out all the stops! Find out how he targeted the busy and weedy urban venue and check out all the incredible old carp he was lucky enough to catch!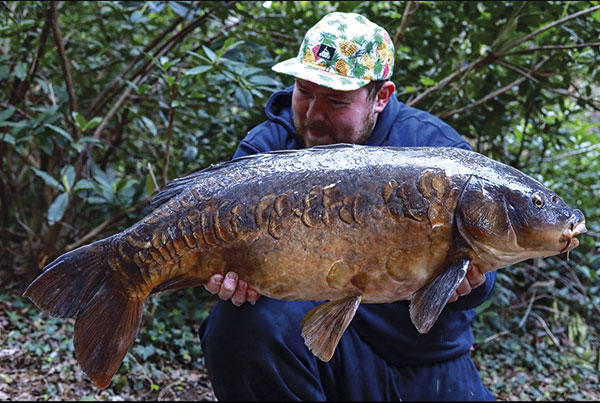 PARTICLE POWER
In this month's reflection feature, Oz Holness looks at his time on the Milton Pan lake in search of the epic Swirly Common. This time around it's all about particle fishing and how he used it to great success. Fancy giving them a go? Make sure to check out!
BIG-CARP MINDSET
Mark Holmes battles the weed and algae blooms in search of big carp! Mark goes in depth on how he combats these two aspects of summer carp fishing and reveals that they needn't hold you back, so long as you give your fishing some extra thought.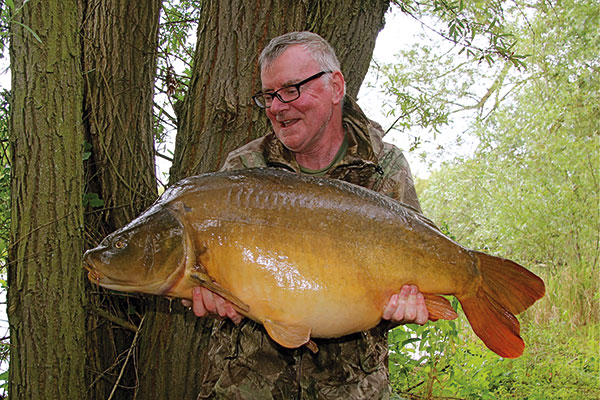 UNDER PRESSURE
Having fished all around the circuit, Elliott Gray is one angler who's more than accomplished at succeeding on busy venues. We delve inside his mind, where Elliott reveals some of the key factors to consider when fishing for these pressured carp.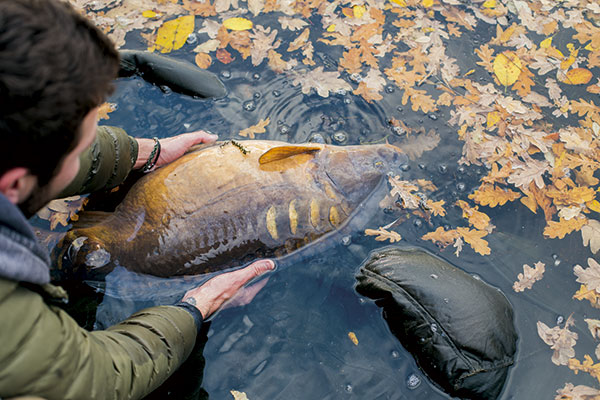 CRAY-PROOF
We catch up with Jake 'The Heron' Hughes to find out how he deals with crayfish-infested waters. Having grown up fishing such waters, The Heron has a few useful tricks up his sleeve to help deal with these thorny critters!