NEW DIRECTION TACKLE | Carbon Compact Pod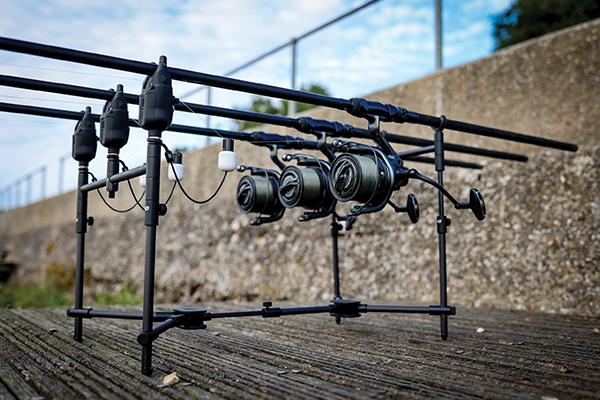 Are you fed up with trying to manipulate banksticks into hard ground, or maybe looking for a rock solid rod support that can be set up in a matter of seconds? You are in luck, as after a significant development period New Direction Tackle is bringing us its very special and cleverly designed Carbon Compact Pod.
As the name implies, the vast majority of the pod's construction is made up of a high quality carbon, which can be found in the main folding body, the four included banksticks as well as each of the two buzz bars. This therefore creates a fantastically lightweight and durable rod pod that can be used for all manner of fishing scenarios.
The Carbon Compact Pod is available in a 2-rod or 3-rod variety, but whatever option you choose will see the inclusion of a top quality bag to house all of the components. This bag comes padded with a central divider to separate alarms and the pod's main body, as well as PVC zipped pockets to store the likes of bite indicators and spares. On the outside of the bag there is the option to store an incredible 10 banksticks, with pouches on each side for easy access holding a maximum of five helping to balance the load!
What really is astounding is the price tag given for each pod; you would be hard pushed to equal value for money as this sleek piece of kit boasts a number of design traits that can be found in much higher ticket items.