Nash Moonshine head torches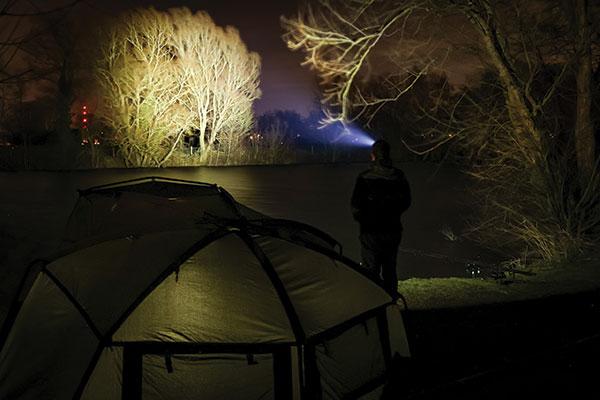 There is nothing more romantic and exhilarating than standing out on the bank playing a carp under the light of the moon. However, sometimes a little artificial intervention is required and Nash's new Moonshine range has a headtorch for every requirement!
MICRO LITE
£19.99
For the lovers of light and compact equipment the super-compact Micro Lite, which boasts three ultra-bright white LED settings and one very handy red LED night vision setting.
With a built-in rechargeable 1,000mAh Battery you can expect a run time of six to 12 hours depending on setting used. Supplied with a Micro USB Charge cable it is easy to keep the battery topped throughout your session from any power pack device.
A nice touch is also the water-resistant IPX 4 rating, to give you confidence regardless of what the weather throws at you.
MULTI LITE
£59.99
Next up we have the Swiss army knife of the range, the multi-functional and extremely versatile Multi Lite. The Multi Lite is the headtorch for you if you wish to scale down on alternative bankside lighting but without being left in the dark!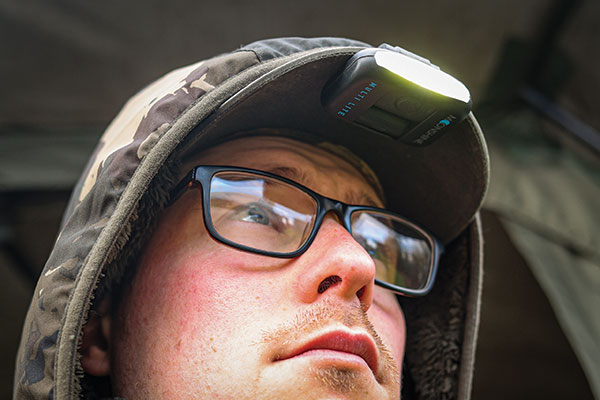 Boasting 180 lumens and 180-degree vertical ratchet adjustment for beam direction control, there are two white LED settings and one red night vision LED setting. It has an expected run time of between two to 11 hours depending on setting. What sets the Multi Lite apart from many to the competitors out there are the range of accessories you get and how you can actually use the same torch as a bivvy light, additional photography lighting, connect it to a barrow, boat or tree and many more uses indeed.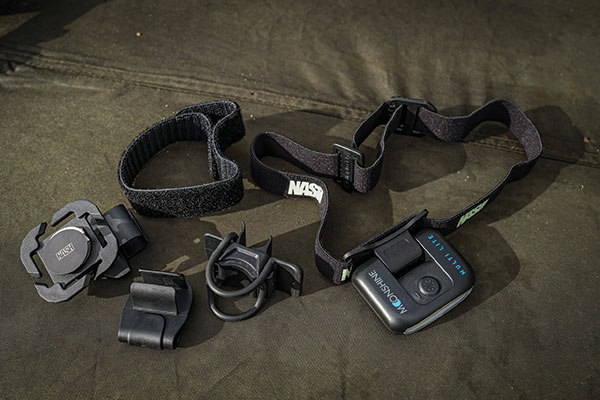 A clever Flexi Bracket allows you to attach the torch and then wrap the Flexi Bracket around the front of a barrow frame, boat handle, storm pole or tree branches. The 360 Magnetic Bracket ensures the torch can be clipped into a 360-degree revolving housing complete with magnet fixings for illuminating even the largest bivvies or gazebos, and at any angle. The 30cm heavy-duty Velcro Multi Strap is a multi-purpose utility strap that threads through the 360-degree bracket and allows it to be attached to almost anything, from trees to scaffold poles and fences.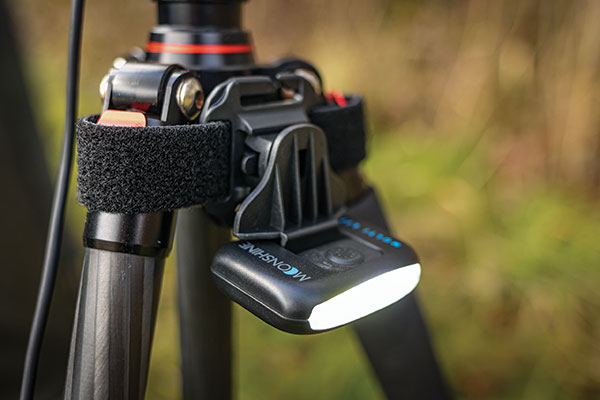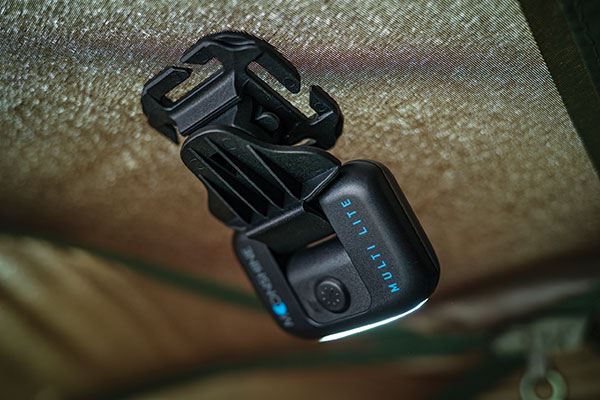 Lastly is the specific Bushwhacker Clip, allowing you to attach the Multi Lite to the front of your Bushwhacker Pro or Pro XL Spoon, allowing you to light your way as you perfectly position and drop a rig after dark. With not one but two 640Mah Battery Packs, and supplied with charging leads you can always top up and recharge the device while out on the bank with ease.
MEGA LITE
£109.99
Lastly we have the goliath model of the range, the Moonshine Mega lite. Providing ultimate power, the Mega lite allows you to hunt for carp in complete darkness thanks to the extremely impressive 760 lumen spot light beam. With a variable 42 to 220m range, there will be no far bank marker, snags or overhangs you can't illuminate to get your rig too!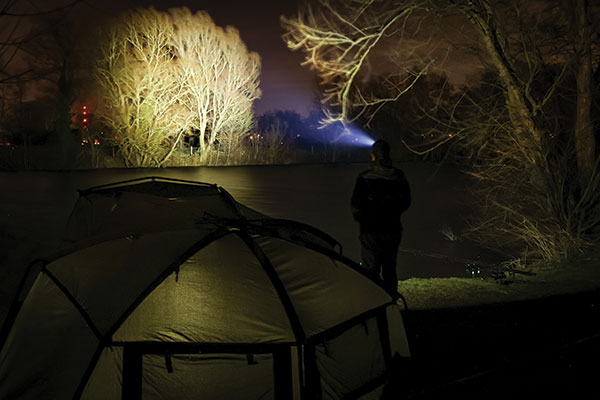 Some of you may have even seen Alan Blair use this to great success in his Road Trip features, spotting carp in the hours of darkness and even placing rigs in clear-water venues with incredible accuracy.
There is a three-position ratchet angle adjust lens to ensure whatever the subject you can illuminate it comfortably and accurately, and with a cool glow in the dark Nash headband logo placed on the comfortable strap you will always be able to find the head torch! There are three white LED brightness settings to choose from, between 28 and 760 lumens, providing an impressive run time of between five to 81 hours, setting dependent.
As with the other models in the range the Mega Elite is water resistant with an IPX-4 rating and this model also boasts an impact resistance rating to 1 metre.
Just one of the features we love is the fact that you can replace the supplied rechargeable 3000mAh lithium polymer battery pack for three AA 1.5V batteries so you will never be without power again. You can now recharge your device on the bank, or always have a few spare batteries kicking about just in case you forget your powerpack!