Jrc Stealth X Lite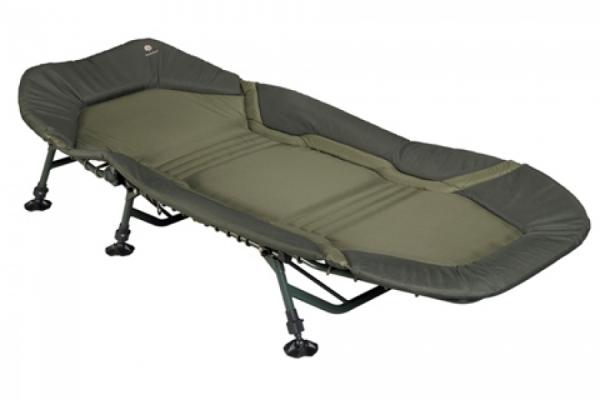 If you need some extra space on the barrow, or have grown tired of lugging around a large, heavy bedchair, then this could be the solution you are looking for.
Designed with comfort and convenience in mind, the Stealth X-Lite weighs a staggeringly minimal 6.7kg. Constructed from Aerospace-grade aluminium, this lightweight bedchair doesn't compromise on strength and has been rated to accommodate an angler weighing in excess of 130kg.
The reduced weight does not mean that it comes featureless either. Fitted with three sets of fully adjustable legs, this sturdy bedchair also features large swivel mudfeet that help you achieve a posture-friendly position in even the roughest of swims. With the extremely comfortable, ergonomically designed and extra-thick 600D polyester cover, the Stealth X-Lite provides a lightweight and compact solution to sleeping on the bank without compromising on comfort.
Enjoy the luxury of sleeping like a king but do it with minimal effort and without having to sacrifice that valuable space in your bivvy.
£134.99
For more details go to
www.jrc-fishing.co.uk