Give your bait a boost with CC Moore natural liquids!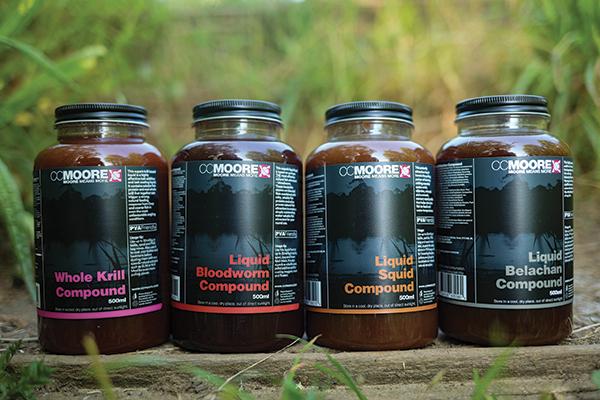 As liquids disperse so readily into water, it makes absolute sense to douse your feed with a fluid of your choice, but do not settle for anything less than perfect. The CC Moore Natural Liquids are in a different league to many on the market, when attraction, digestibility, nutrition and solubility are concerned, making use of best of what nature has to offer.
Liquid Belachan Compound
The Liquid Belachan Compound is perhaps the most potent in taste and aroma, with a powerful note of shellfish that is sure to invigorate a carp's nostrils. This liquid is also suitable for year round application and contains human grade Belachan. Like all of the liquids in the range, this too is PVA friendly and is absolutely great for pouring over loose feed. The pungent aroma is wholeheartedly justified because of its high amino acid content, which is backed up a generous dose of ionic salts.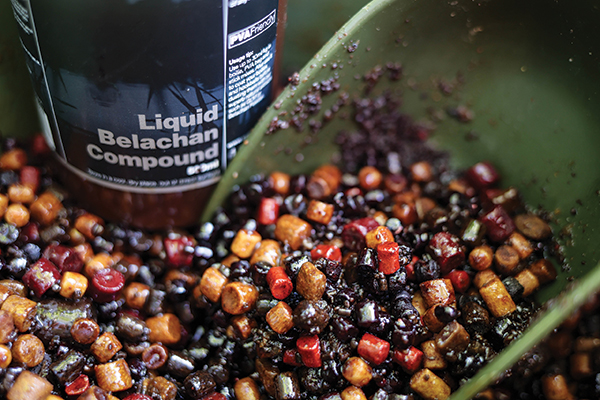 Liquid Bloodworm Compound
Anglers will spend hours upon hours trying to locate a bloodworm bed, as many know too well just how much carp adore this type of larvae. You can essentially create your own natural feeding area with the Liquid Bloodworm Compound, which contains liquidised bloodworm! Packed with proteins and stimulants, this thick liquid is a wonderful addition to a spod, Method or bag mix, as it creates an almighty cloud when entering the water. Being an oil free liquid, you can be confident of its solubility for cold water use.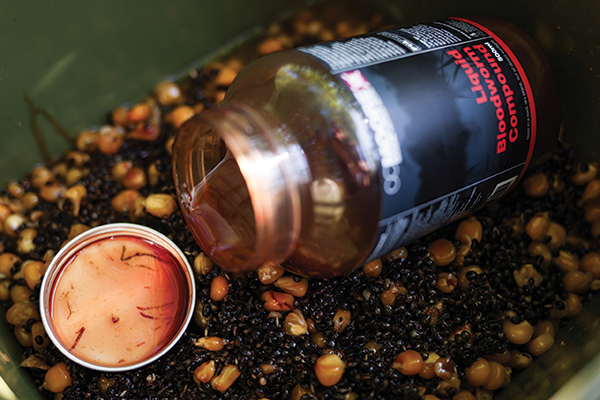 Whole Krill Compound
Seeing whole pieces of natural krill in a liquid is simply enough to give any angler supreme confidence. Being a marine species, the krill offers high levels of salt, which we know carp go absolutely crazy for. Several essential amino acids are found within this liquid too, and just like the previous entrants, this comes highly recommended for year round usage. Digestible proteins are just one of many reasons why the Whole Krill Compound is a real favourite.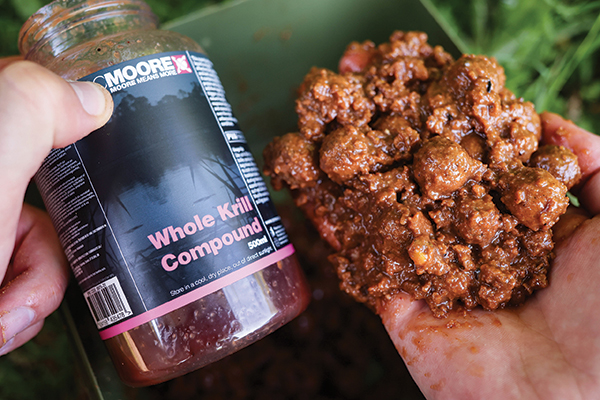 Liquid Squid Compound
With squid being one of the most successful flavours and additives of all time, it makes absolute sense for CC Moore to make use of this fishy meat to create the Liquid Squid Compound. This particular liquid is renowned for being very heavy and will readily penetrate into the lake bed, having fish dig around for every last morsel. Not only that, but it also soaks extremely well into baits, creating a supercharged version that leaks amino acids and proteins!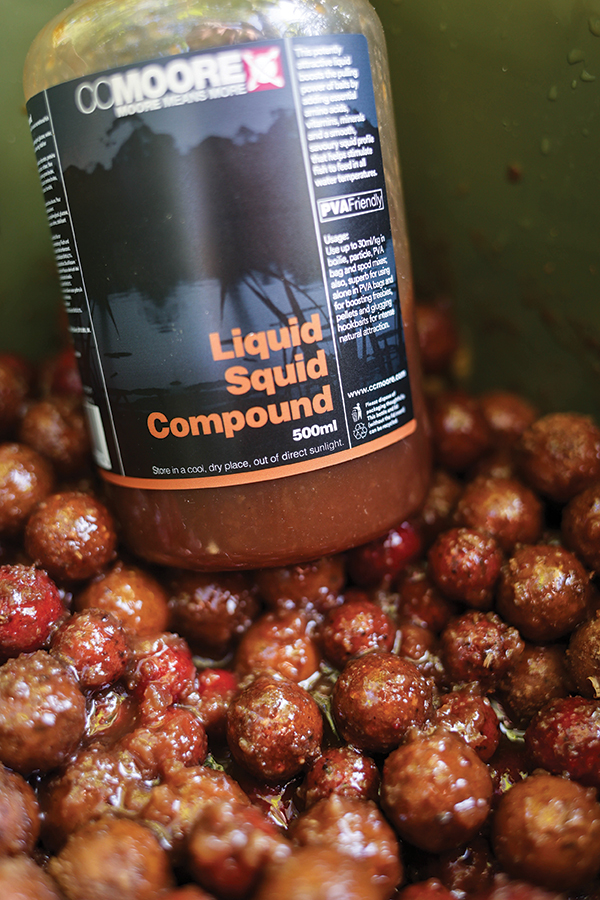 NATURAL LIQUIDS
RRP - £12.49 500ML/£37.49 2 LITRES
WWW.CCMOORE.COM