CC Moore Dumbell wafters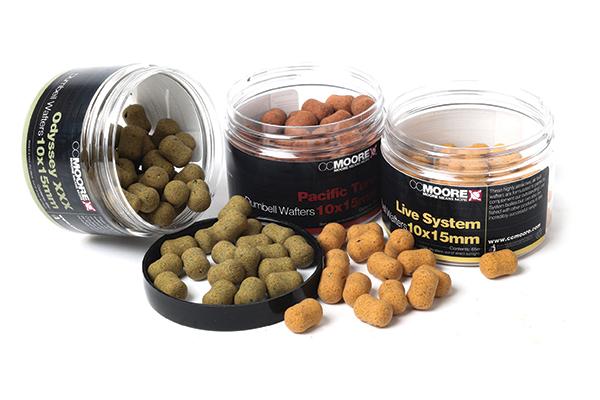 Wafters are a fantastic hook bait option where you want a bit of buoyancy. Whether this is for making your bait sit naturally on the lake bed or presenting in a solid bag. The new Dumbell wafters from CC Moore are an absolutely perfect match for the corresponding boilie range.
The wafters come in three options, Pacific Tuna, Odyssey XXX and Live system. The three options all match the very popular boilies but have a tough skin to help reduce problems from nuisance fish.
Live System Dumbell Wafters
RRP - £6.49
• Tough skin reduces nuisance fish problems
• Slightly buoyant, easy to trim to 'rig balance'
• Soluble attractors promote maximum leakage
• Powerful sweet almond taste & vanilla cream aroma
• Colour and profile-matched to Live System Boilies
• Contains the same base mix & liquids as Live System Boilies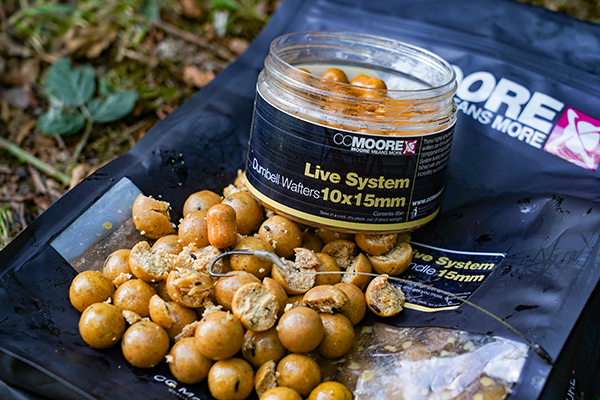 Odyssey XXX Dumbell Wafters
RRP - £6.49
• Tough skin reduces nuisance fish problems
• Slightly buoyant, easy to trim to 'rig balance'
• Smooth natural GLM-like taste & aroma
• Rich in amino acids derived from high quality proteins
• Highly soluble attractors promote maximum leakage
• Colour-matched to Odyssey XXX Boilies
• Contains the same base mix & liquids as Odyssey XXX Boilies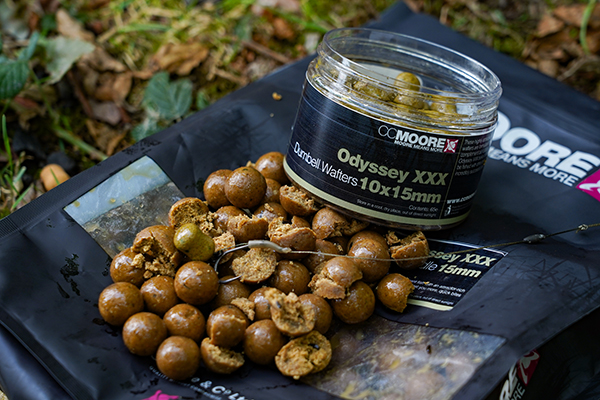 Pacific Tuna Dumbell Wafters
RRP - £6.49
• Tough skin reduces nuisance fish problems
• Slightly buoyant, easy to trim to 'rig balance'
• Highly soluble attractors promote maximum leakage
• Powerful, rich, long-lasting natural taste
• Strong, distinctive, highly attractive savoury aroma
• Colour-matched to Pacific Tuna Boilies
• Contains the same base mix & liquids as Pacific Tuna Boilies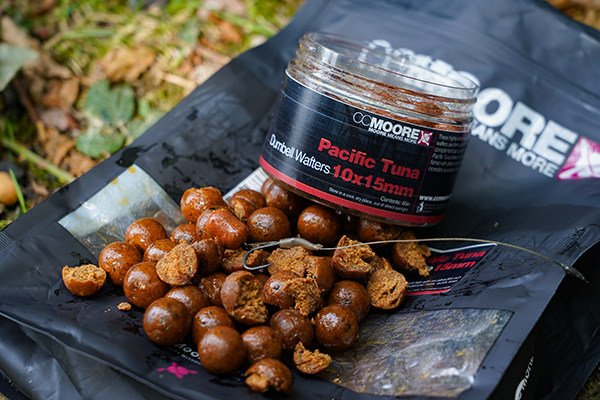 Website - www.ccmoore.com