SHIMANO - TX-Ultra A Rods and Aero Technium MgS XTD Reels (Video)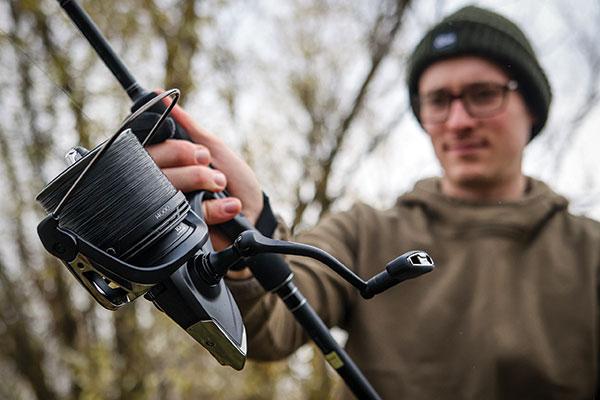 Who wouldn't want to test out some of the very best kit that money can buy! Like test driving a high-end supercar, we're always super-excited when big brands like Shimano send us their latest and greatest rods and reels to put to the test! This month we got hands on with the brand new Aero Technium MgS XTD reels, and what better rod to pair them with than Shimano's own flagship rod, the TX-Ultra… it's safe to say we were mightily impressed!
Let's start out with the newest kit on the block – the new reels. The Technium name has long been associated with being the ultimate big pit reel and Shimano has upgraded this new model with the latest of innovations and reel technologies so that it lives up to this highly regarded reputation. There's loads of new tech, both inside and out, but the most notable change is without doubt the new 45mm stroke spool, which is set to make this the best distance casting reel it has ever produced! Combined with the Super Slow 10 line lay system, the reel deposits 107 turns of line per oscillation for near parallel line lay on this elongated spool. The result is that even higher diameter lines fly smoothly off the spool with minimal resistance, and yet the spool's depth barely seems to change even on the longest of casts – in the images I'm fishing at 120 yards and the spool depth is barely noticeable!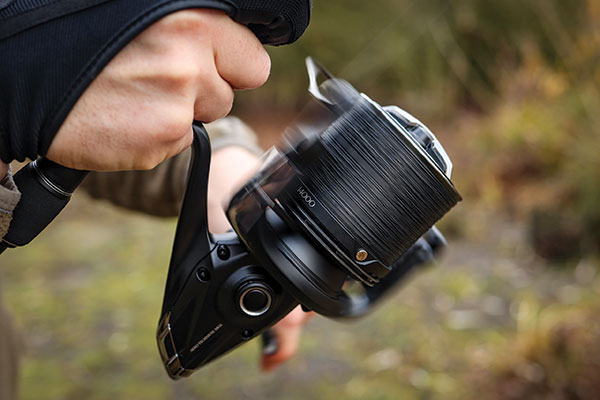 As well as an immediate improvement on casting distance, this almost parallel line lay also helps line longevity, keeping the mono in tiptop condition without developing any kinks and ripples where it beds down over itself.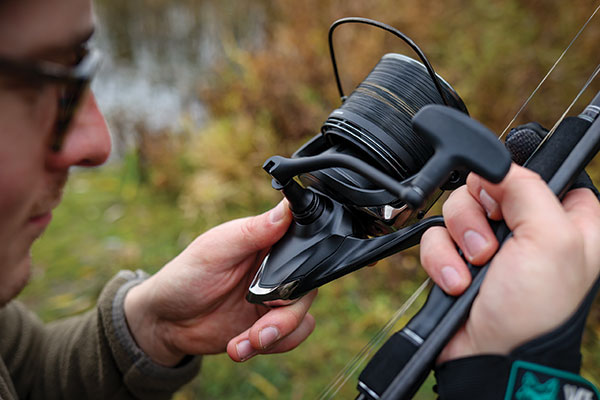 With money no object, Shimano took a real no-holds barred approach when designing this reel. The Hagane (cold forged) body and magnesium frame make the reel super-lightweight at just 495g, yet it remains super-tough and rigid in the hand. When combined with technologies like Hagane Gearing, Infinity Drive and Silent Drive, this results in incredibly smooth and powerful winding. Not only is it buttery smooth winding in your hand, but even when wound under extreme pressure; an important factor when regularly cranking in leads from range or battling a powerful carp.
Another great improvement is the drag system. This Hi-Speed drag system has a slightly wider working range than the previous model, providing greater control over the drag tension. You can be sure that these Techniums won't be letting you down – they are a truly stunning piece of precision engineering.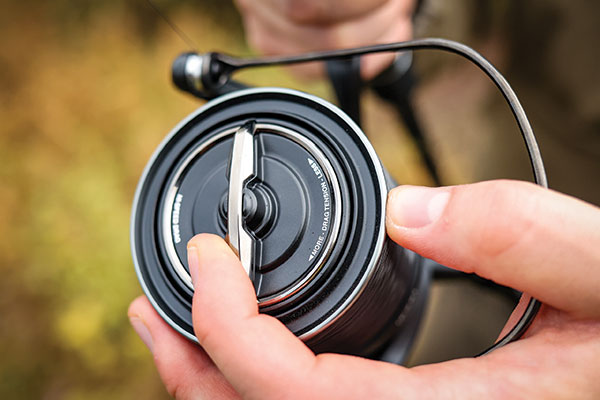 The reels feature a sleek, one piece titanium bail arm that is both lightweight and tough, plus an elegant machined aluminium handle, which winds on/off and folds flat against the body when packed away.
Finally, we come on to cosmetics and we can't help but just drool over the reels whether they are fresh in the box or out on the rods – they look goddamn beautiful, finished in a satin black body coloration with chromed accents. However, if the all black look isn't your thing, they also come in an XSD version, which is a kind of liquid metal coloration – it literally oozes with quality!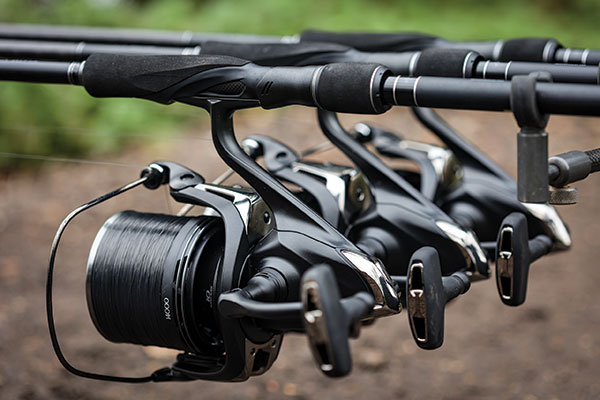 On to the rods and with a slogan like "Grip It and Rip It", you'd be forgiven for thinking that the TX Ultra-A is an out-and-out casting tool. It conjures thoughts of a beastly powerhouse designed to reach the far margin on any lake. Casting tools are renowned for being far from enjoyable for playing fish on, but this could not be further from the truth where the TX Ultra-A is concerned. Instead you have a crisp, slim and lightweight rod that feels smooth, flexible and responsive for playing fish on. However, when push comes to shove and you load it up on the cast, it simply defies belief with the distances achieved!
There are four models in the range; three 12ft variations, a 3lb TC, 3.25lb TC and the INT model designed for long range fishing. The final model is the 13ft INT that is capable of distances over 220 yards in the right hands. Once again, Shimano has pulled out all the stops when it comes to utilising its latest tech, with features such as Spiral X Core and Hi-Power X, which provides torsional rigidity and reduces blank twist for longer and more accurate casts, plus Nanoalloy technology for an overall stronger blank. Finally we have the futuristic Carbon Monocoque handle delivering faster power transfer for quicker tip speed on the cast!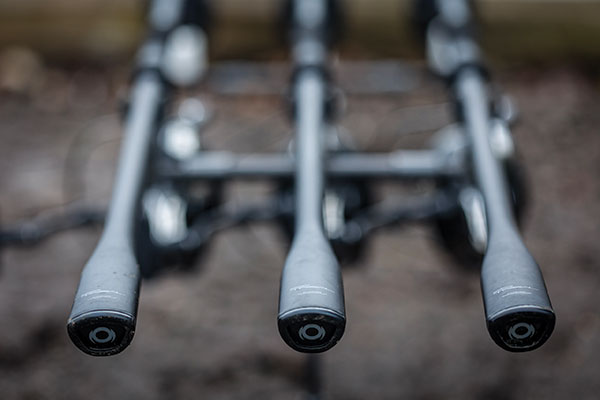 Fitted with six Kigan Guides (50mm pattern) and a Shimano Ci4+ reel seat, not only does the rod deliver on performance, it looks awesome too and feels balanced in the hand. Pair this rod with the new Technium reel and it's like a match made in distance casting heaven!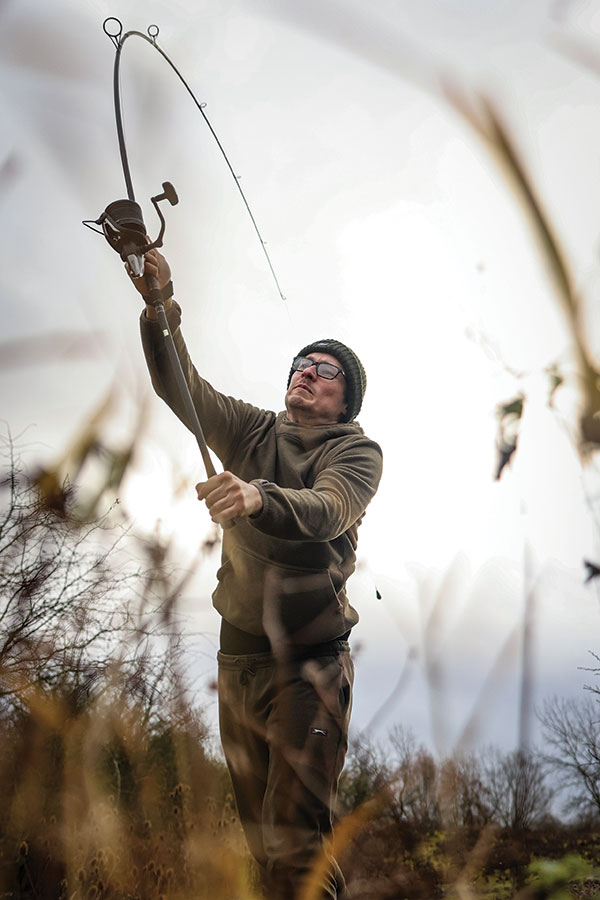 Overall, this combo is simply a dream to use in every way… it's just a shame we are going to have to send them back!
Check out the video below to see them in use as Matt catches some incredible carp at long range from his club lake.
Follow Total Carp on Facebook, Twitter and Instagram.