Daiwa Black Widow rods!
Black Widow XT
£39.99 to £64.99
The original Black Widow carp rods soared in popularity, offering affordability and functionality in a seamless understated package. Now with a revamped stylish look and extremely attractive price tag we are sure these are going to be a firm favourite for anglers this season. The blanks on each model of the rods have also been reinvigorated to give a crisper action and improved performance than the original models.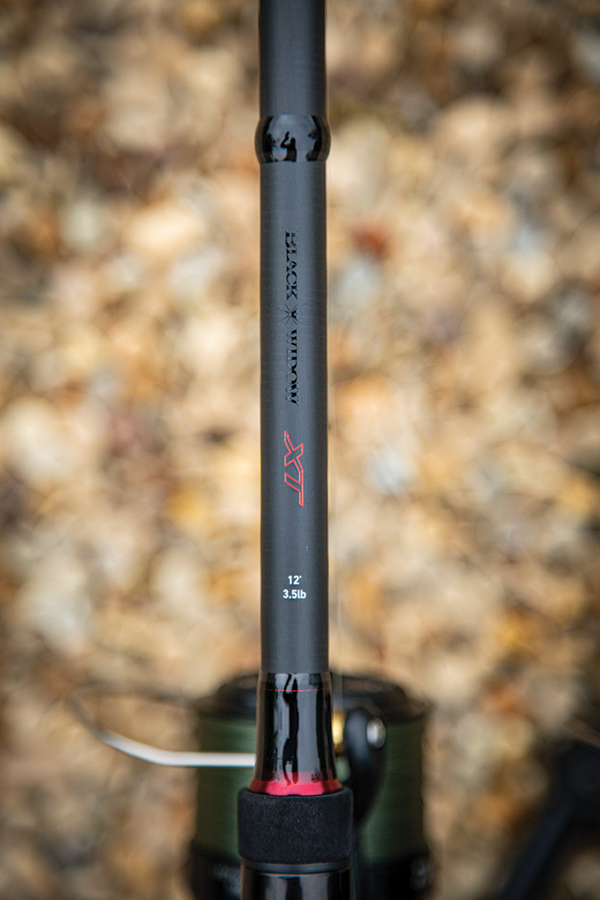 With no less than 10 models in the range, we are certain there will be a rod to suit your needs, regardless of whether you are a newcomer to the sport looking for your first set of matching rods or you are a seasoned angler wishing to bag yourself an additional setup at a bargain price.
There are two 10ft models available in a two-piece design – a 2lb test curve, which is perfect for lightweight short to medium range work, or the beefier 3.5lb test curve model when a shorter length is required but you still want that real backbone.
For the traditionalists among you, there is also a wide selection of two-piece 12ft models including 2.75lb, 3lb with 50mm butt rings, 3lb with 40mm butt rings and the larger 3.5lb option. Also, there is a 3lb three-piece option for when pack downsize matters for ease of transport and storage.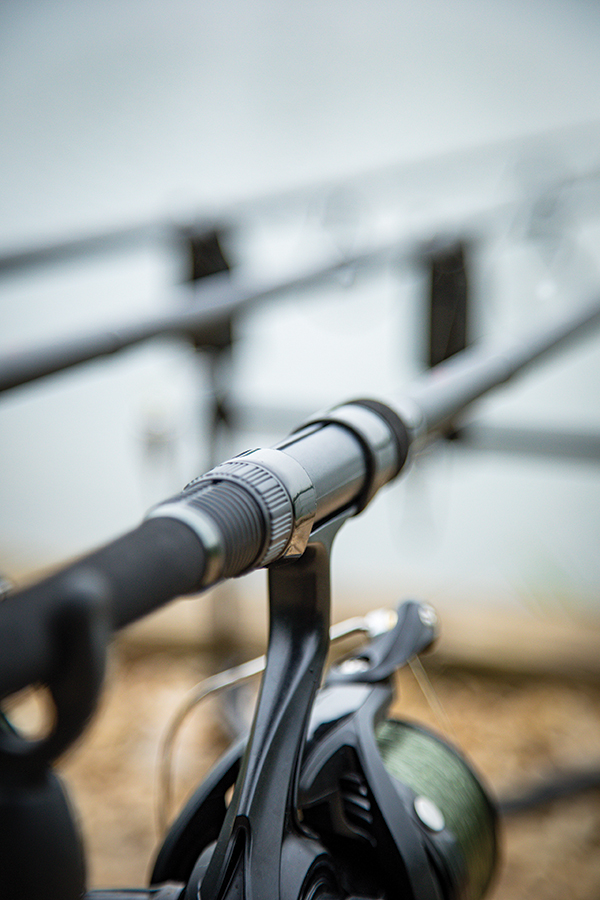 For anglers who require out and out distance work the largest of the range is a two-piece 13ft 3.5lb model capable of hitting extreme distances or for when you need to fish with heavier leads and large PVA bags. To complement the fishing rods under the Black Widow XT label, there are two application rods; a 10ft two-piece 4.5lb spod rod and the 12ft two-piece 4.5lb spod rod, so you can have a complete matching setup to cover all eventualities and fishing styles.
All models have been constructed around a lightweight carbon blank, and benefit from a slim profile full shrink handle, LS ceramic rings and a screw in reel seat.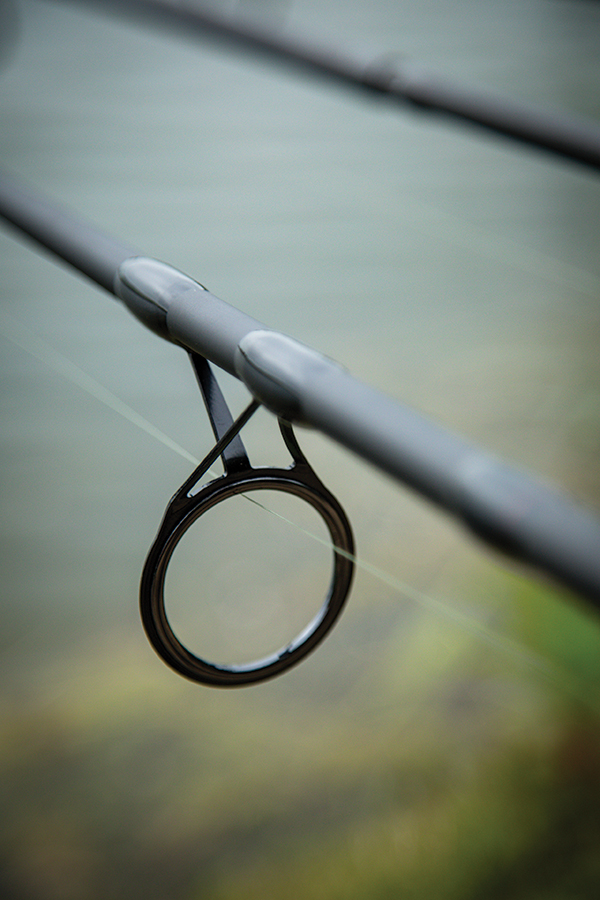 Black Widow EXT
£39.99 to £49.99
If you are a fan of the original Black Widow range, but perhaps require a compact version for boat work, small waters or a more convenient pack down size, look no further than the EXT range.
Four semi-telescopic rods make up the exciting new range, two 10ft models with either a 3lb or 3.5lb option as well as an even smaller 9ft 2.75lb, not to mention a dedicated 10ft 4.5lb spod option too.
All variations within the EXT range boast a carbon fibre blank complete with a classy clear matt finish, and have been designed to fit in the Daiwa INFINITY System EXT three-rod holdall and EXT rod sleeve. What's really impressive is the complete pack down size totals no more than 130cm, so chucking them in your boot, loading them on to the train or strapping them to your bike has never been easier.
No expense has been spared with building these rods, each model benefits from 40mm butt guides, a DPS style reel seat and stainless steel frame guides complete with aluminium oxide ceramic rings. A slim profile full shrink grip handle and aluminium butt cap finish these rods off beautifully; not only will they perform in extreme situations but they also look the part too!