Daiwa Black Widow Low Level 3 Rod Pod
Daiwa is well renowned for its products in the carp fishing industry, with high quality products aimed towards all different types of anglers across the full spectrum; from those looking for the best of the best from ranges such as Infinity and Basia, to anglers looking for quality on a budget. The Black Widow range is a more affordable set of products but still offer great quality and feel.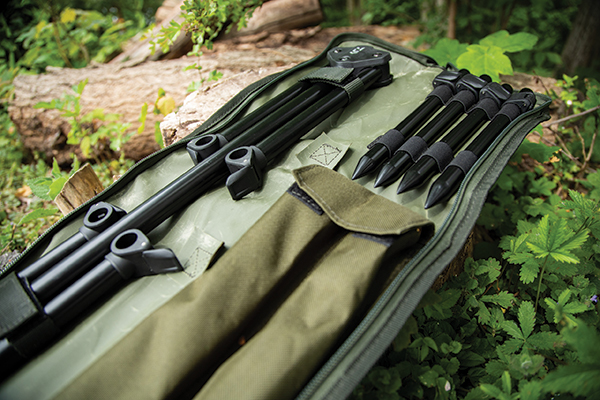 The newest addition to the range is the Black Widow Low Level 3 Rod Pod, which looks smart, is lightweight and convenient to set up. The low goal-post design provides a solid setup and the adjustable nature ensures great versatility and additional stability when fishing on uneven surfaces. It also gives you the option of having one end higher than the other, maybe to submerge the tips of your rods because of the wind, or even the raise them above marginal weeds. The main body of the pod is also adjustable, which means you can choose a length that suits your rods best or the swim and situation you are fishing in.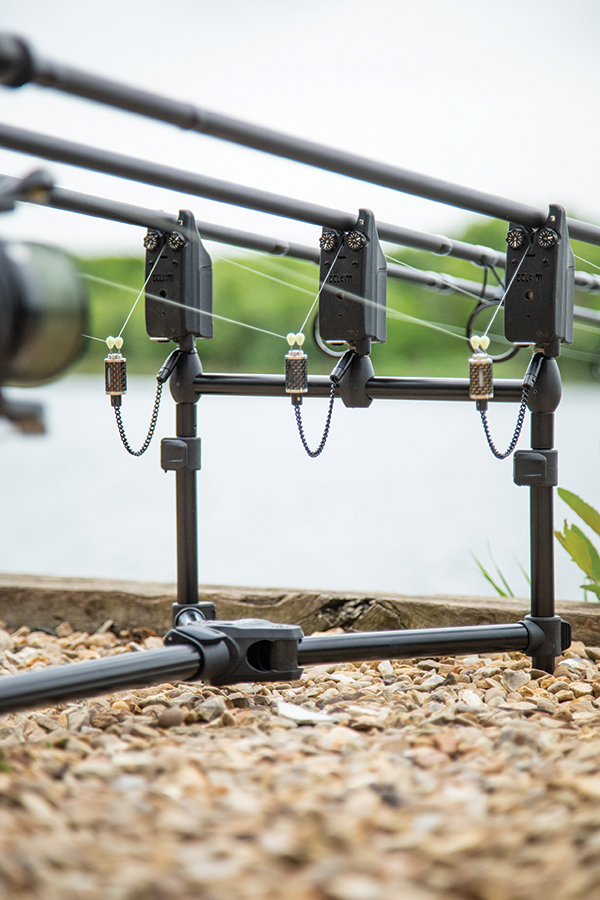 When completely set up the pod looks really smart and minimalistic; the stealthy matt black finish complements the Black Widow rods nicely. With just a few individual parts crafted from aluminium and high-grade plastic fixings, the pod is easy to use and very lightweight. When broken down, the main body of the pod folds away neatly, and the pod can be stored in its own carry case that keeps everything neat and tidy. This also helps reduce the risk of misplacing parts of the pod during transit. It comes in at £55, which is a well-suited price for such a good looking and compact pod.