Chub Vantage Flatbed
Dan Murrell's verdict... Comfortable lightweight and reasonably priced. 5/5
Flatbed chairs have without doubt been a huge breakthrough as far as sleeping on the bank goes and this is another great example of why. Extremely lightweight at just over 9kg, the aluminium frame holds its own and combines a lightweight nature with a comfortable 50mm padded mattress for a great night's sleep. Similar models have been so lightweight that there was no room for comfort, while others keep comfort at the forefront and have no qualms about producing a 20kg bedchair, so we are happy to see a true hybrid.
With six legs, it is easy to find a stable and level position when out on the bank, but just bear in mind that if you have come from an eight-leg variety, kneeling on the feet end will soon have you catapulting through the air.
In particular, the extra width and anti-sag mattress connector makes this a great bedchair to sit across while watching the water or cooking your evening meal, as well as giving unrivalled back support when laying flat.
Having only spent a handful of nights on this product, I also gave TC designer Katie Griffiths the opportunity to spend a night on it and she was equally as impressed. The things that stuck out for Katie were how easily she could fold it up and transport it thanks to the weight and full-flat folding brackets, while the built-in fleece pillow also got a big thumbs up. (DM)
£189.99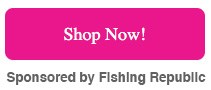 Like what you see?

Or buy a single issue