Avid Carp Transit Barrow X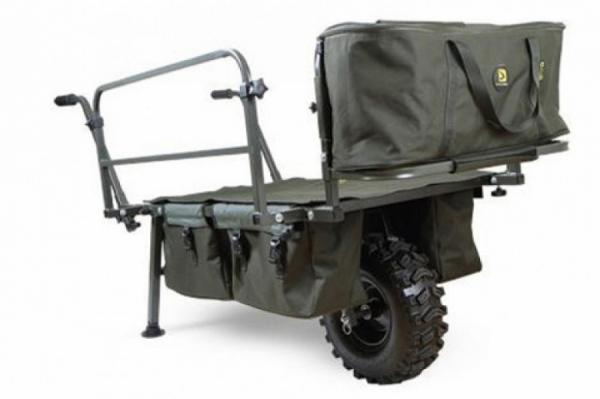 My barrow of choice, this is packed with great features and additional extras. I'll keep to the facts for now because I'm going to pen a Used & Abused review in a forthcoming issue, but take it from me, it's a cracking bit of kit.
Pockets either side of the wheel, a front pannier and a central lower compartment make for easy weight distribution and allow for all sorts of smaller items to be safely stowed without them falling off the barrow.
The main central compartment will perfectly house Avid's Transit 2 carryall, which is a nice touch, but other compact carryalls will also go in there. The construction is rugged and the adjustable handles mean no more struggling along, taking the strain with bent arms. Finally, a rigid cover flips over all of the pockets to offer protection and even a surface to work from when fishing from the barrow and a free wheel bag is a nice additional touch. (MC)
£189.99