Wolf's PIR system!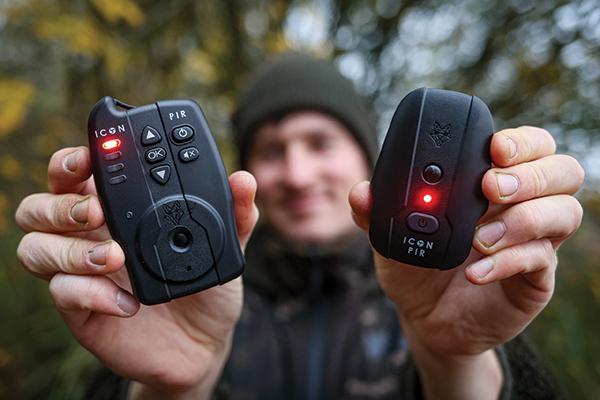 Ever get that uneasy feeling when on the bank? Whether you're fishing somewhere open to the public, have to park in a sketchy location or need to leave your kit to go for a number two, it's never nice to worry about your kit getting pinched. Worse still, imagine waking up to a stranger in your swim – it's definitely not an experience anyone wants! Well, Wolf may just have the answer we've been looking for, giving us that extra level of security and peace of mind while on the bank.
The Wolf PIR alarm monitors your fishing area with the help of a built-in infrared sensor and gives a direct signal on the device if a stranger or even an animal should approach unnoticed day or night. When the PIR is triggered, a bright LED flashes, sending an alert to the PIR remote system, or a paired ICON HUBB or Qr receiver.
The PIR kit consists of two PIR sensors and one PIR remote system. The PIR sensors have three different alert colours – red, green and blue – allowing you to determine the location of each sensor if it has been triggered. The sensors can be set with a 15-second delay, giving you ample time to set the sensor and get back out of the way without setting off the alarm. The PIR sensors themselves don't have any volume, just the LED, while the receiver can be set at various volume levels. This is important as it allows the PIR to be set in different ways, either subtly notifying the angler of the incomer's presence via just vibration and visual cue, right through to sounding a loud alert for both the angler and intruder to hear, letting the intruder know that their presence has been detected.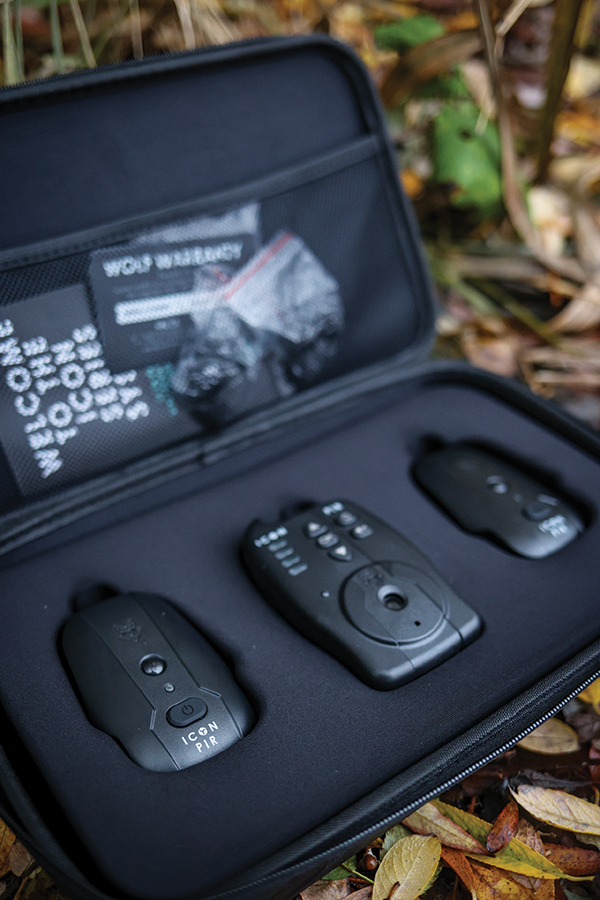 The PIR receiver also features a global mute function, as well as other useful features such as a measure signal strength, allowing you to determine whether there is ample signal between you and your PIR sensors. The PIR Sensors themselves have a magnetic attachment point at the rear that can be easily attached to various attachment points such as the supplied multi-angle ball head so that it can be attached on to a discreetly positioned bankstick. Other attachment methods are due to be released too, including a specially designed screw to fit directly into a tree.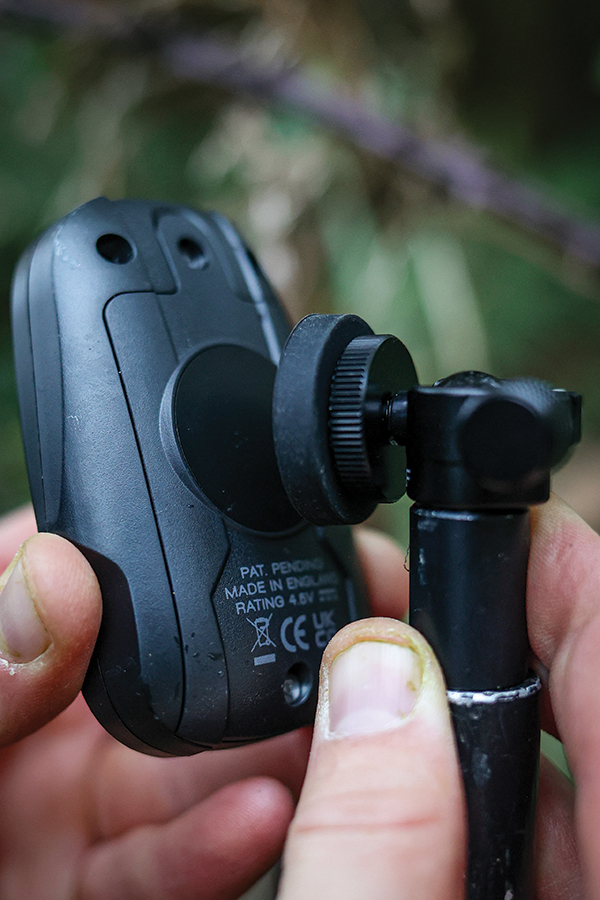 Ultimately, the PIR system gives you an added level of security, helping notify you of your surroundings. As always it's important to be vigilant when on the bank and not leave yourself at risk, but the PIR certainly gives some additional peace of mind when on the bank.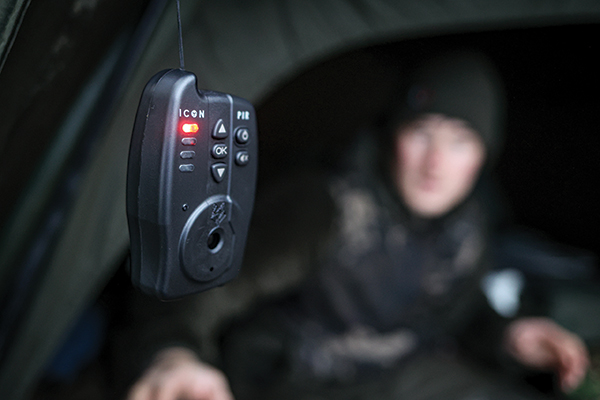 One of our favourite uses for the PIR is to set the PIR in entry locations to the swim that will only be crossed by people entering the swim. In doing so, you can be aware of the person's entry and avoid being potentially startled by their presence. Sometimes just being awake and aware is enough to deter criminals looking for an easy win. Another great use is to put one of the PIR sensors in the back of a vehicle if you find yourself parked in a less than ideal location. In doing so you could get a direct warning to your receiver should someone attempt to tamper with your vehicle and potentially break in. Perhaps you need to nip off to the toilet, but don't feel comfortable leaving your tackle or even risk someone walking in on you while you're going about your business on the bivvy loo! Avoid getting metaphorically or even literally caught with your pants down and stay one step ahead with the PIR!
WOLF PIR
RRP - £420
WWW.WOLFINT.CO.UK