Get power on the go, wherever you go!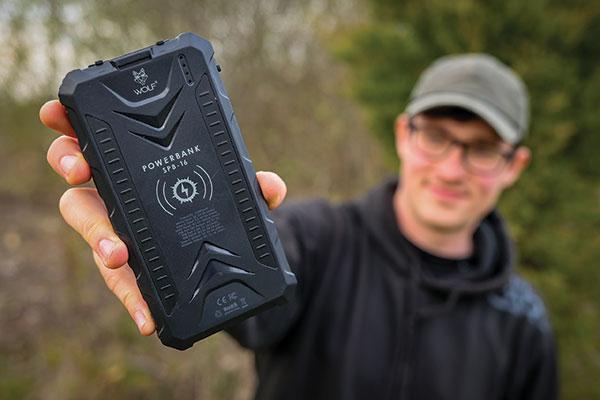 Thinking back to carp fishing in my youth, there was never any requirement for powerbanks. Back then my mobile phone would last several days, the flipside being that calling, texts and perhaps a game of Snake was pretty much the only useful things you could do on it… oh, how they were simpler times! These days smartphones place huge demands on power availability with their comparably huge screens and seemingly endless apps to use!
Over the years I've had plenty of powerbanks, some very good that I still use to this day and others not so good! When I saw this latest release from Wolf, I knew it would certainly be a useful piece of kit and I quickly added it to the collection.
Now, I have a couple of extra-large powerbanks that I use for charging my phone and laptop on longer sessions when I need to work from the bank. However, they are big, bulky and have considerable weight too! So rather than just opt for one with the highest possible mAh, I opted for the smallest – the pay-off being a much more compact and lightweight charger (only 357g) that I could use on a day to day basis.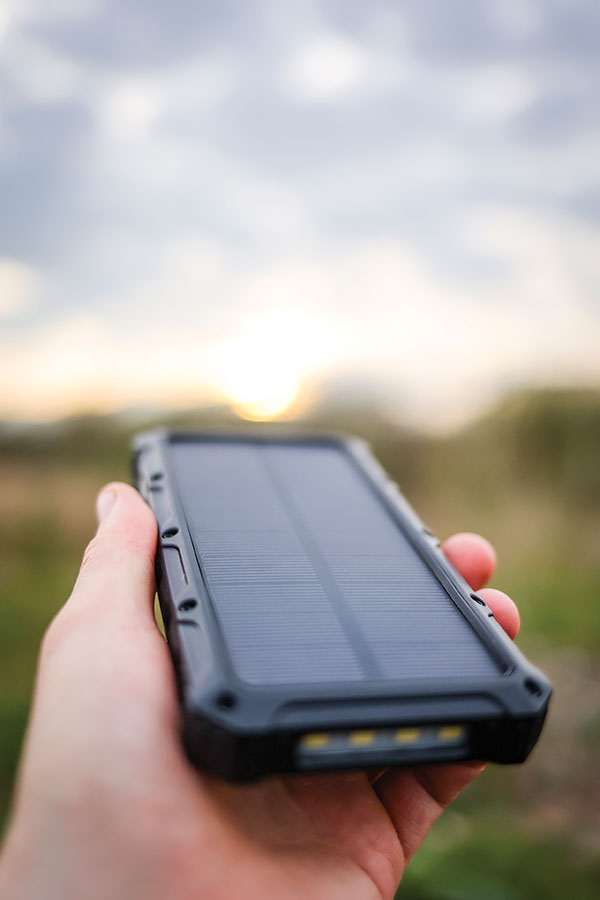 At 16,000mAh, this Wolf Powerbank should be able to charge a typical phone battery about four times, but that's where the SPB-16 has a clever trick up its sleeve! Despite its small size, it features an integrated solar panel, which keeps the power topped up after use. This works even in low light and indoors, but obviously a bright sunny day provides the best charging efficiency. The result is a super-compact charger that you don't have to charge nearly as often as you normally would!
The Powerbank has Micro USB and Type-C inputs and Wireless, Type-C and USB outputs and can charge multiple devices simultaneously. With my Samsung phone utilising Type-C USB, this is an ideal combination for rapid charging, but the SPB-16 also offers wireless charging capabilities too. It actually comes with a handy little black camo case, but I prefer to leave it out on the side whenever possible to keep that battery full! Other useful features of the Powerbank are a simple four-stage LED power indicator and there's also a handy little flashlight in case you ever get caught out.
RRP- £69.99