Westlake Trojan Barrow (Video)!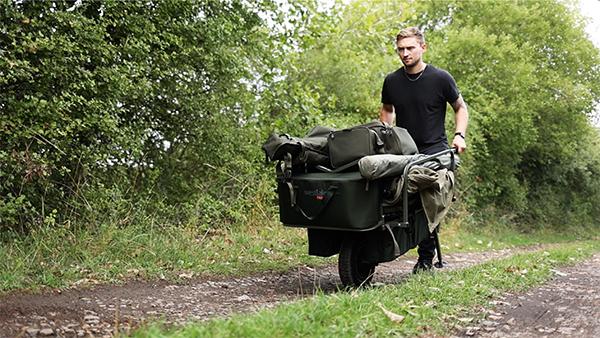 With the amount of gear the modern carp angler has to take on a session, you want to be able to take it all in one go and know that you'll be able to get to your swim without any mishaps. The Westlake Trojan barrow is designed for ease of use over all terrain and with plenty of storage space to reduce trips to and from the motor. The Trojan is a standard single-wheeled barrow with a heavy-duty frame. A nice feature this barrow has is that you can adjust the width by loosening the screws on the underside of the frame and pulling the sides out. This is ideal if you have a larger bedchair or just have a lot of gear you need to transport. The handles also adjust in the same fashion, which is a great benefit if you are a taller angler – you won't find yourself having to bend down to pick up the barrow. The feet have a nice widespread surface area that will prevent the barrow sinking into softer or wet ground.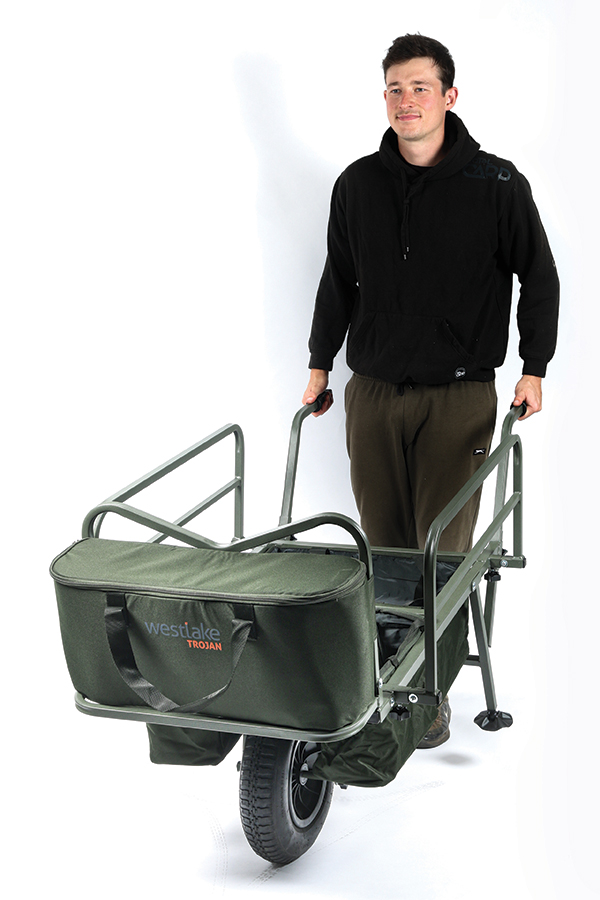 The Trojan comes with four storage bags that attach directly to it. You have two smaller carry packs located either side of the wheel, a larger underbag – great for storing baits or anything you don't want to fall off the barrow – and you then have a large cool bag that fits to the front of the barrow. This could be utilised as a cool bag for all your food during the session or even to keep your baits cool – a great feature that reduces the amount of luggage you need to fit on the top of the barrow in a Tetris fashion. All the bags are removeable and could be used to store items in your bivvy.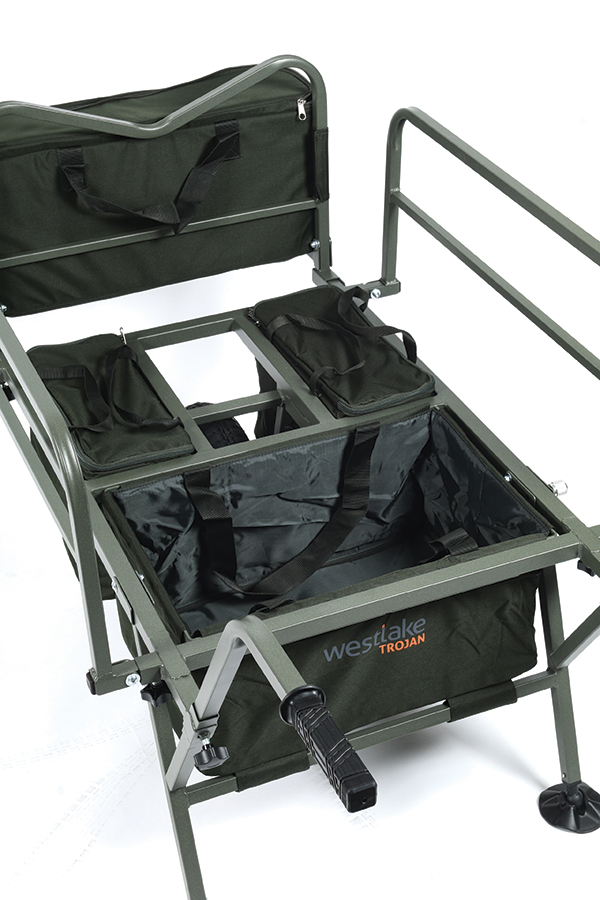 Once disassembled and the storage bags removed, the Trojan has a nice flat-fold design that makes transporting or storing a lot easier. You can pick the barrow up for £239.99 from GO Outdoors or you can get it for a cheaper price of £189.99 if you have a club membership.
RRP: £239.99 (CLUB PRICE £189.99)
WEBSITE: www.gooutdoors.co.uk
To find out more about Westlake's Trojan barrow, watch the video below.