VALLEY BAITS | Bait Range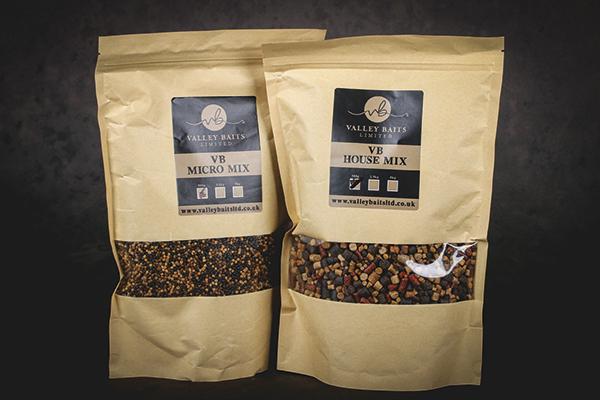 VB DUSTING POWDERS (70g)
RRP: £1 to £7.50
Valley Baits has a wide range of Dusting Powders initially designed for creating a coating on your boilies. Simply moisten the boilies using your choice of liquid, then add the Dusting Powders, which will then cling to the boilies' surface. Once in the water, the coated boilies will immediately start breaking down, releasing fine particles into the water column as well as leaving a halo of attraction around each of the baits. These baits will be super-attractive to smaller species, which will happily pick at this coating, which in turn will invite the big girls to the party!
The Powders also make a great addition to stick and bag mixes or even add another dimension to your spod mix. With such a range of different powders available, it's easy to tailor your mix so that it's different to anyone else's out there! Available Dusting Powders include meals such as Tigernut, Vanilla, Krill, LT94 and Squid. There's also Tuna and Liver Hydro powders, VB Amino A and B, Ultimate Spice Blend and also a Palatant Powder.
ONE SHOTS (100ml)
RRP: £1.50 to £2.50
The ideal liquid partner to the Dusting Powders as part of your dusting system. These shots of liquid can be poured over your baits to give them that sticky liquid coating on to which your choice of Dusting Powder can adhere. Leave the coating to dry and form a super-attractive crust. Alternatively, these liquids on their own provide a useful boost to any baits, whether that's boilies, pellets or your spod mix. As well as being handy additions to your mix, these also act as great testers with larger bulk quantities available too.
Once again there is a really wide range of liquids available, ensuring you can tinker with a range of flavours to create a profile tailored for you. There are several different types of liquids, from oils that can help disperse flavours through the water column, to heavier liquids and syrups or thinner more soluble liquids ideal for winter use.
Oils include Hot Oil, Tuna Oil, Blended Fish Oil, Pure Salmon Oil and Hemp Oil. Hydrolised liquids include Wheat Hydro, Fish Hydro, Nut Hydro and Liver Hydro. Plus Tigernut Extract, Active CSL, Beta Stim, VB Amino and VB KD Amino liquid.
VB PELLET MIXES
RRP: From £2.99
Valley Baits also has a wide range of pellets and its own bespoke pellet mixes. The VB Micro Mix consists of a mixture of 2mm pellets, plus a small inclusion of their 1.5mm Gardons Pellets. This Micro Mix is therefore ideal for solid bag work as it compacts down extremely efficiently. The resulting mix rapidly releases a variety of attractors making for a really attractive parcel of bait.
The VB House mix is a much coarser mix consisting of similar types of pellets, but in a range of different sizes between 1.5 and 8mm. This results in much more variation in bait as they feed and also prolongs the attraction in the area due to more varied breakdown rates.
Available in 1kg, 2.5kg, 5kg, 10kg or 25kg sacks!
WEBSITE: www.valleybaitsltd.co.uk