Trakker Eq Landing Net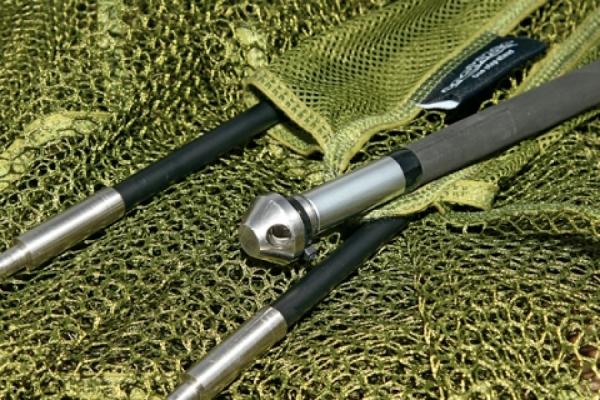 A landing net is a landing net, right? Well, to a point, so long as the handle reaches far enough, and the mesh is deep and wide enough, then you could be forgiven for thinking so.
However, what about the strength of the handle, how light and manoeuvrable it is, is the mesh soft enough and, importantly to all us carp anglers, does it look the part? These are all important considerations and each one appears to have been fully addressed by Trakker in the design of this net.
The 6ft carbon handle is strong and lightweight and with three rubberised grip sections, it will not slip from your grasp in even the wettest of conditions. It also features a great-looking carbon wrap and subtle EQ logo, so looks the part whatever rods you use.
The net is 42 inches, so ample for most UK carp, and the mesh is deep enough to cope, too. It's green, which seems a basic prerequisite these days, and the reinforced corners massively reduce wear from the arms.
Finally, an important element in both the functional and aesthetic sense, the spreader block is compact, subtle and not too heavy. Locating the arms into the block, and removing them when necessary, is also pretty easy. In all, the EQ looks a very decent net, and it is made even more desirable when you see the price tag of less than £70.
That's pretty good value these days for a decent net. Each EQ net is supplied with a nylon sleeve, but we'd also definitely recommend buying one of Trakker's new dedicated Stink Bags, which are seam sealed to offer absolute drip-free transportation.