PROLOGIC | CC20 Landing Net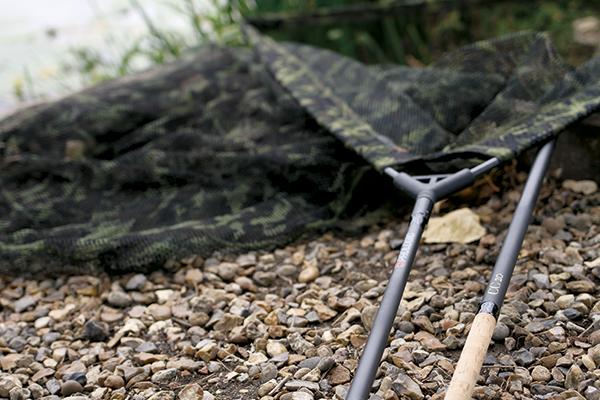 The Prologic range is growing yearly in the UK and with big names such as Adam Penning behind the brand you can believe the products are well thought out and fastidiously perfected to make sure they are built for the job.
Small details are important here: the camou mesh of this net makes it inconspicuous to the fish and blends in with its surroundings; the two-section carbon handle provides the angler with various options while being light and manoeuvrable with inherent rigidity for handling in the tightest of swims, or situations when the pressure is on, perfect for the stalking angler or occasional boat use. Also, the reinforced spreader block ensures strength is guaranteed in this critical area.
The subtle styling and attention to detail is shown right down to the matching high-modulus carbon mesh arms and net handle.
With the current trend for cork butts on rods, the addition of a short cork handle on the two-section handle caters for anglers looking to match their net and rods aesthetically.
Available in the popular 42in size.
RRP: £79.99
WEBSITE: www.prologicfishing.com