Sticky's Pure Liquids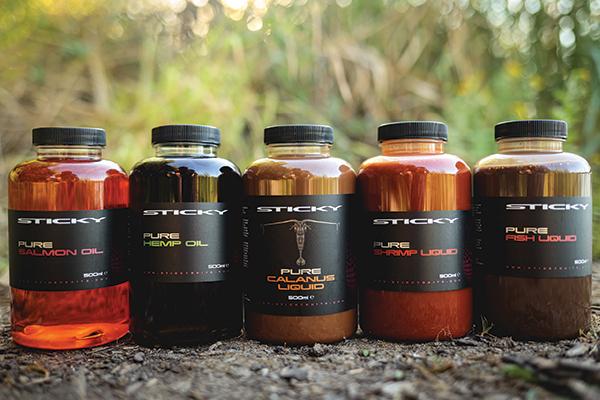 The Pure liquid range from Sticky offers liquids in their simplest, raw forms, directly from the source. These fresh and natural ingredients are bursting with attraction and each add a unique dimension to your baiting approach. Each of the PVA friendly liquids is available in 500ml bottles.
PURE FISH LIQUID
RRP - £8.99
Utilising a combination of fresh tuna and a mixture of rich, pelagic fish, Pure Fish Liquid is sourced raw and is untampered with. It has a thick, dense consistency ideal for glazing boilies or adding to spod mixes. The liquid is nutrient rich, full of amino acids and very salty, making it irresistible to carp. While the liquid is dense and sinks to the lake bed, a high level of soluble compounds means that it rapidly releases attraction into the water column, all leading to your baited area.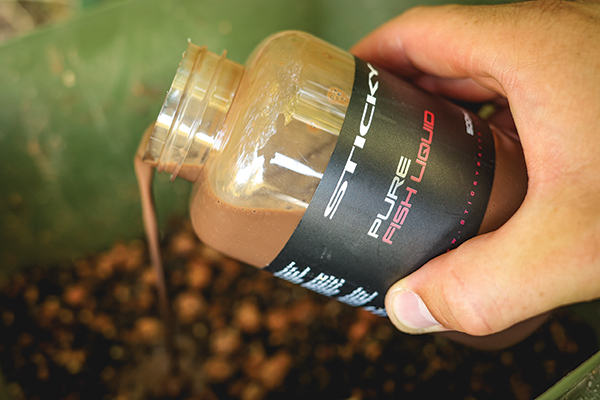 PURE SHRIMP LIQUID
RRP - £8.99
Pure Shrimp Liquid comes straight from the source in its purest form. Being marine based, the Shrimp Liquid is salty and ever so rich in amino acids that carp absolutely adore. This is an extremely visual liquid; once introduced into the water it creates a hazy red cloud throughout the layers. Its thin viscosity means you can pour this liquid on to any type of bait, where it will be readily absorbed. The longer you leave baits soaking the more the liquid will be absorbed to the core. As a natural product the Liquid Shrimp is super-soluble and in turn it cannot be over-applied.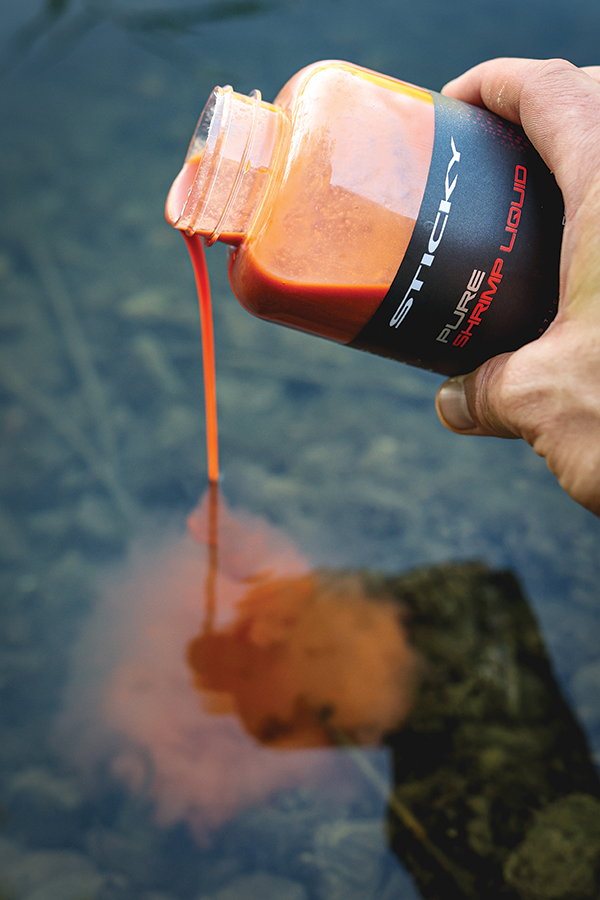 PURE CALANUS LIQUID
RRP - £12.99
Pure Calanus Liquid is a highly attractive liquid produced from a 100 per cent sustainable source – a tiny marine copepod that is present in huge quantities in the ocean. This protein-rich salty liquid hydrolysate is packed full of readily absorbed amino acids, which the carp find nutritious and simply irresistibility! It has a thin consistency, which means the likes of boilies and pellets will quickly draw the substance into their core – a tactic that works wonders on silty venues in particular. It is also extremely soluble.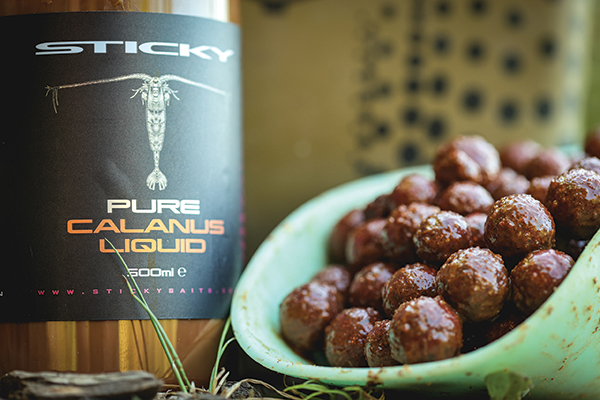 PURE HEMP OIL
RRP - £6.99
Obtained from one of the best angling baits of all time and recognised as the principal attractor within hempseed itself, this premium-grade, cold-pressed Pure Hemp Oil has a wonderfully nutty taste and aroma and a nutritional profile that is up there with the very best food oils available, being rich in omega oils, vitamins and minerals. Add to your spod mix, use it to dampen down sticks or glug hook baits or freebies with it – Pure Hemp Oil is guaranteed to boost the natural attraction of any bait and get those carp feeding.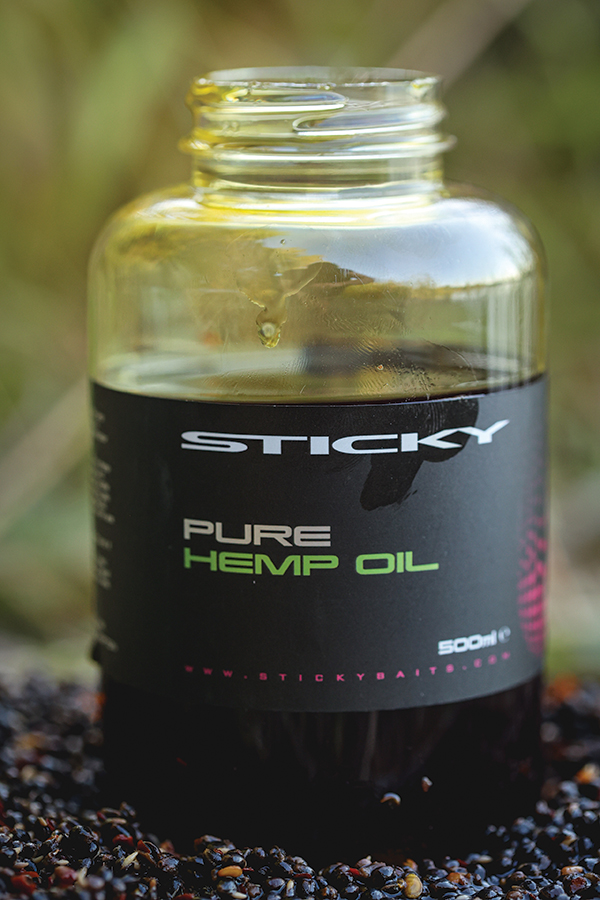 PURE SALMON OIL
RRP - £6.99
Sourced from Scottish salmon, this liquid is as fresh and pure as you can get, providing that distinctive salmon oil aroma. Rich in Omega-3 and Omega-6 essential fatty acids, this high quality Salmon Oil provides not only awesome attraction carried by the oil, but also essential nutrients for the carp. Ideal for use in the warmer months of the year, glazing baits sends streams of attraction through the water column, or alternatively, the Salmon Oil can be used to preserve and harden hook baits.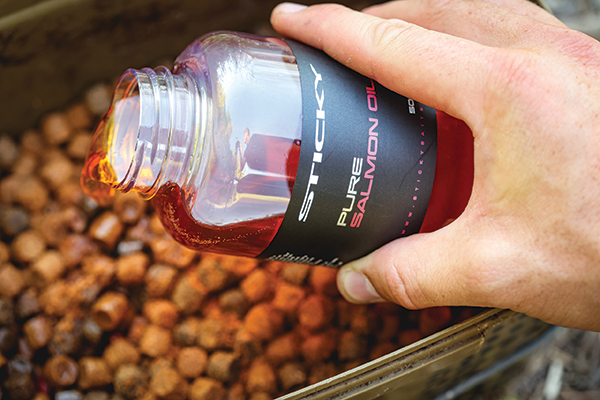 PURE LIQUIDS
Website - WWW.STICKYBAITS.COM