Sticky Manilla Active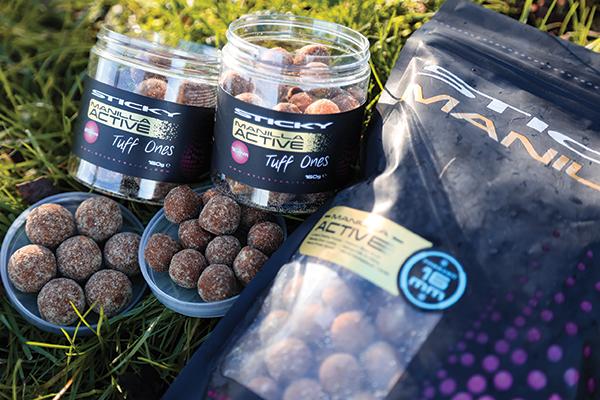 Since the advent of the Sticky Active boilies, it's fair to say they have held their own in the saturated bait market - the concept of a super soluble paste wrap is clearly one loved by both anglers and carp alike!
Manilla is a highly nutritional bait, made without the use of marine derived proteins, thus making for a more year-round applicable bait. The boilie combines a number of high-grade ingredients such as milk and Peanut proteins, which we know carp simply love, topped by a stunningly smooth Madagascan vanilla extract which gives the bait that gorgeous smell – it's safe to say plenty of the boilies and matching liquid have been consumed by hungry carpers! The core boilie has then been given the active treatment, wrapping the boilie in an attractive paste jacket which breaks down to form a halo of attraction around each one. This just adds a whole new dimension to your baited area, as the ingredients used are extremely soluble and mega attractive. Sticky owner Tom Anderson explained to Total Carp that the coating process utilizes a unique and completely bespoke liquid, that uses matching attractors used in Manilla boilies, along with a few added secrets. The liquid is drawn into the bait, giving a prolonged leakage of attraction after the paste has broken down. Attached to the sticky surface that the liquid leaves behind is a carefully selected blend of powders that create a smooth, even skin around the boilies. Once the liquid and powder meet, they form a paste, which leaves a small patch of fine ingredients around the boilie on the lakebed.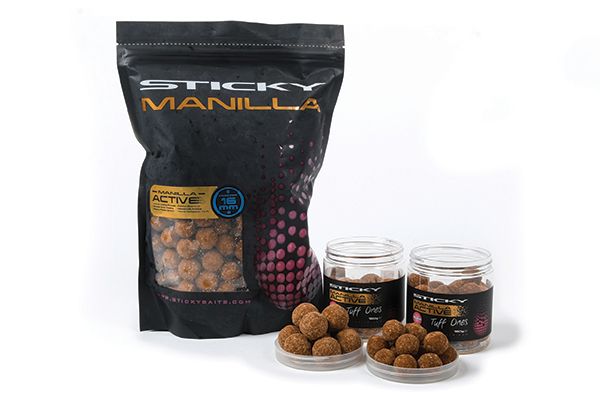 Sticky painstakingly worked on these baits to ensure that the paste coating was as good as can be, quickly breaking down in even the coldest waters to release that attraction into the water column. The finished product isn't sticky to touch, yet breaks down when submerged, meaning it can easily be applied via catapult or even throwing stick without caking everything in the process.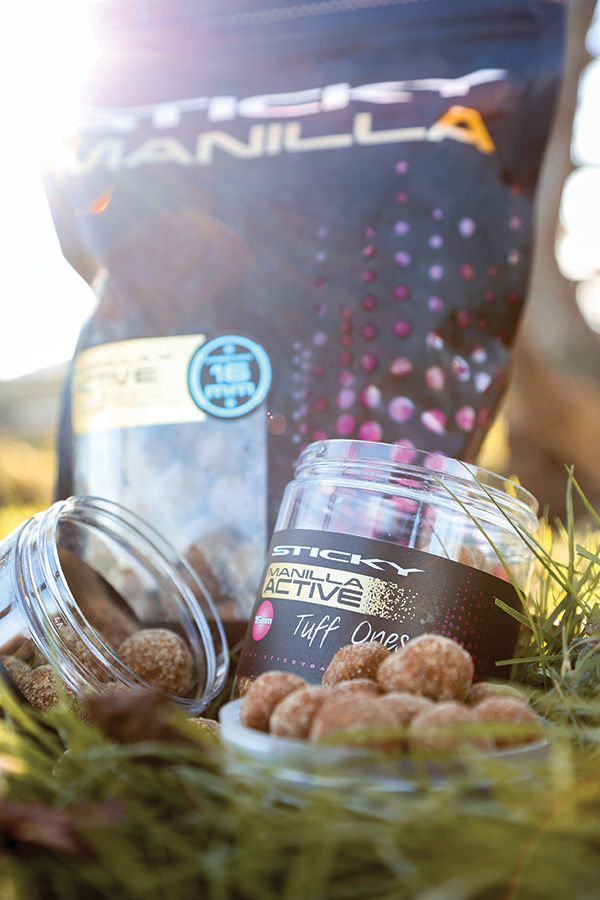 Sticky have spent a lot of time and research creating a set of unique hook baits which complement the boilie perfectly. Once again, using a secret blend of liquids and powders, they have both Manilla Active Tuff Ones and wafters for those looking to 'match the hatch' in their angling situation. The Tuff Ones are specialized hard hook baits for leaving out in the pond for extended periods and where nuisance species can be a problem. The wafters are designed for carefully balanced rigs where you need to negate the weight of your rig, helping to trip up large, wary carp. The coating used for these is specifically designed to complement the buoyancy of the wafters, ensuring your rig mechanics work exactly how you want them to from the moment you cast out into the pond, right through to once the paste has completely broken down.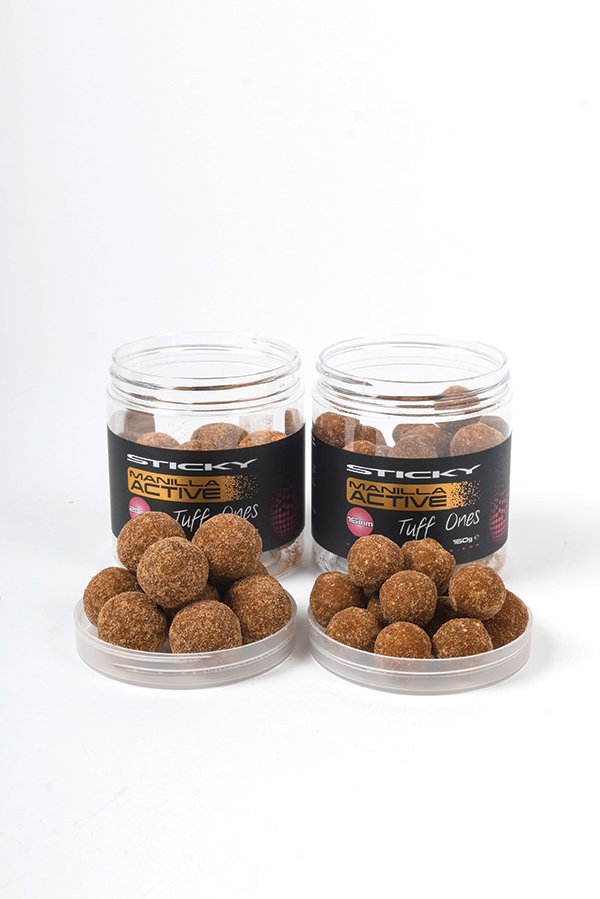 Manilla Active is only available in Freezer variety in sizes 12mm, 16mm, 20mm and 24mm in 1kg and 5kg (24mm only available in 5kg bags). Both Tuff Ones and Wafters come in either 16 or 20mm sizing, supplied in 130g pots.
Manilla Active hook baits
Tuff Ones- 16mm & 20mm £6.50
Wafters- 16mm & 20mm £6.50
12mm 1kg- £13.49
16mm & 20mm 1kg- £12.99
12mm 5kg- £52.49
16mm, 20mm, 24mm 5kg- £49.99
Website - www.stickybaits.com