NEW products from Wychwood!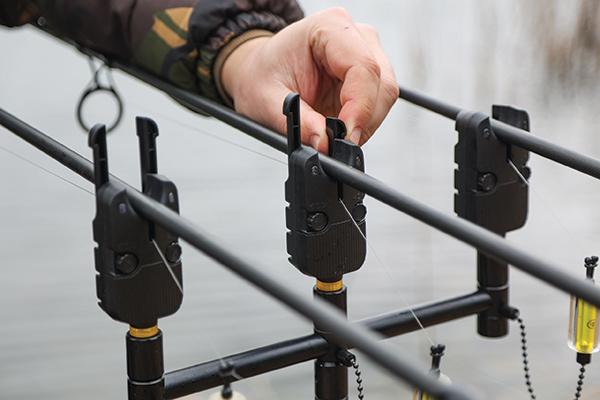 Solace SAS Alarms 3+1 Set
RRP £169.99
Brand new for 2023, the Solace SAS Alarm system is by far Wychwood's most feature packed and reliable bite alarm to date, and that's saying something as its wallet friendly models have previously gone down a storm with anglers.
SAS stands for Silent Alarm System, and when you take a look at the alarm head the eagle eyed among you will recognise there is no speaker whatsoever!
Wanting to keep the bite alarm heads as small and compact as possible, the team have removed the traditional front speaker, meaning that all noise will be seamlessly transmitted to the included wireless receiver. What we love about this move is that your alarms will always be mute, which is handy when setting up, mending your line and adjusting your indicators but it also means the alarm heads are much more efficient on battery life and consumption.
There are two buttons on each alarm head, allowing you to change colour and sensitivity, whilst the receiver lets you change both tone and volume, simple and sleek just the way they intended! Available in a three-rod presentation set, the receivers are also geared up with a digital rolling code system, allowing you to add additional bite alarm heads when you need them.
Solace Bobbins
RRP £16.99
Continuing the minimalist, yet functional range, the Solace bobbins are available in six different colours, and each head accommodates an isotope of 25mm, which is ample enough for that delicate glow we love when sitting behind your rods in the hours of darkness. With an easy to use and adjust line clip system and traditional ball and chain cord we certainly feel these will be a popular piece of kit indeed, with their almost retro vibe.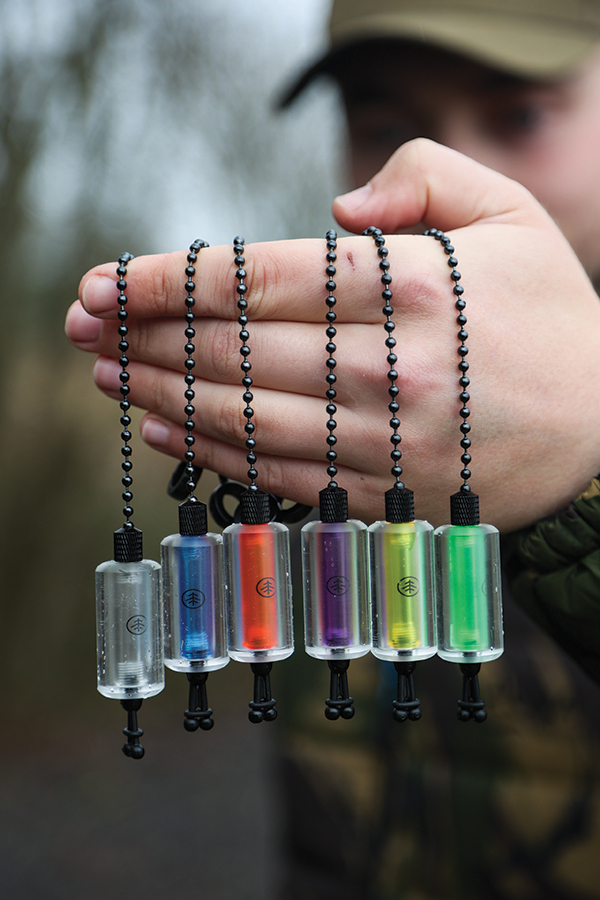 Solace NTS Banksticks and Buzz Bars
RRP £11.99 to £19.99
Available in both a spike point and a screw point, the new NTS (No Thumb Screw) banksticks have been constructed from a 16mm diameter strong aluminium for both durability and strength. Finished with a sleek matte black anodised colour, these sticks again boast a lovely minimalistic feel thanks to the lack of thumb screw, which surprisingly we really like. Each of the sticks benefits from a 2BA thread, which is designed to take a wide array of bobbins and indicators. With an ergonomically designed knurling pattern on both the height adjustment locking mechanism and alignment collars, you can easily change and alter these sticks in all weather conditions. If that wasn't enough, each internal upright stick benefits from a spike, allowing them to easily be used in hard ground.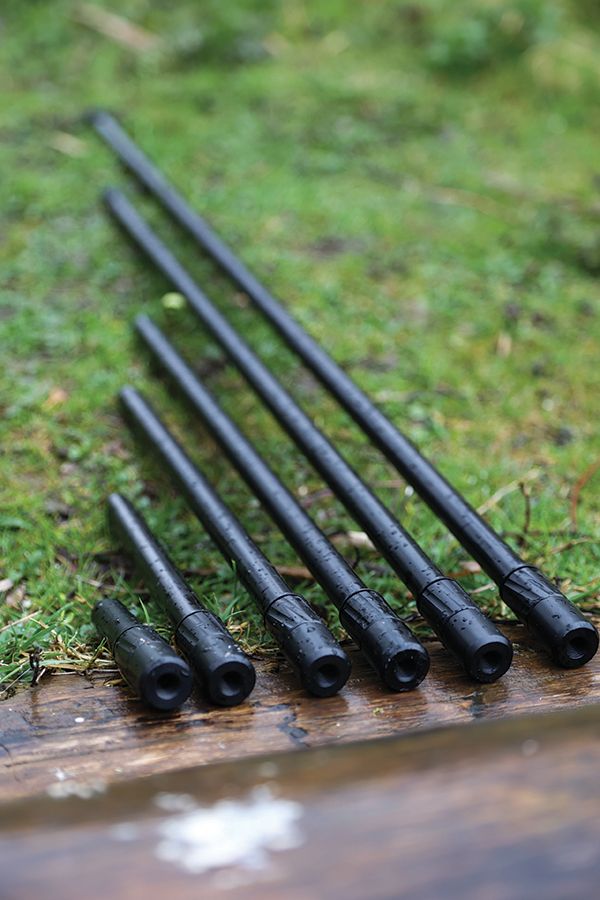 The Solace NTS Fixed Buzz Bars suit the range also, with no thumb screws and all of the features listed above. In addition there are three male threads present that enable these to be fished on either single sticks or to be fished as the popular goal post style setup too!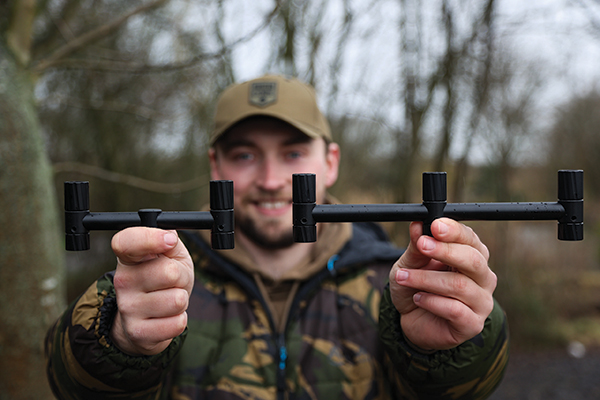 Tactical HD Bankware Roll
RRP £19.99
Designed to keep all of your bankware safe, protected and in one place this simple yet effective product has been constructed from the hard-wearing 1200D material, and features eight bankstick slides, internal mesh pockets that are perfect for indicators, spare batteries, a screwdriver, butt rests and more. With large dimensions of 740mm x 400mm x 10mm wide there is ample room for buzz bars and alarms too!