New luggage range from Cult!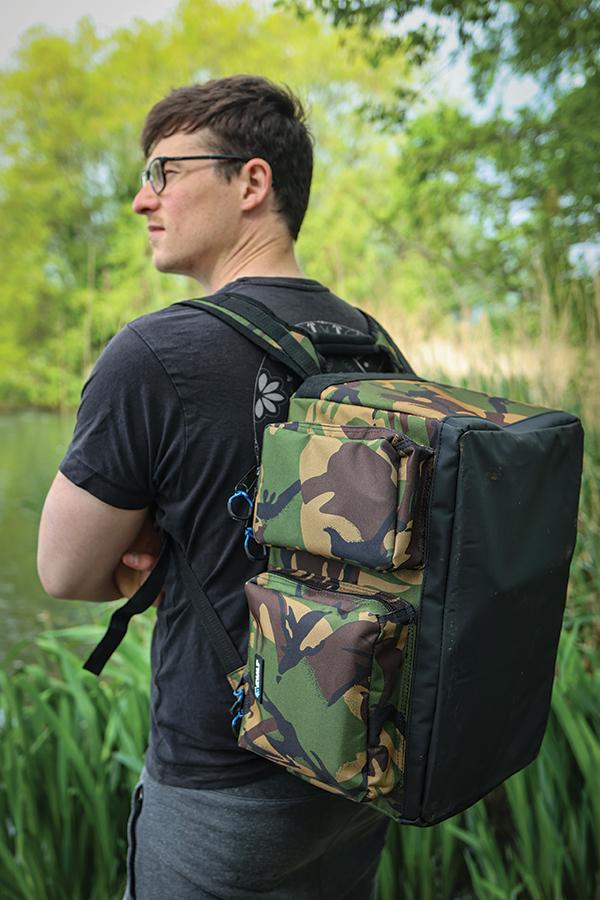 Who doesn't appreciate a quality DPM camo pattern? With its use in carp fishing dating back several decades, it can also be seen in droves within the Cult Tackle line-up and most notably in its luggage range. There have been several new items that have recently been added too, further expanding the quality on offer for the serious carp angler.
The largest of the latest additions is the DPM Ruckall, which is an ingenious hybridisation of a carryall and rucksack. Gaining benefits from both systems, there are numerous ways in which you can organise your kit and carry everything you will need for a session on the bank. With three large, various sized external pockets, you are able to store items such as kettles, gas canisters, stoves, alarm receiver, buzz bars and banksticks, thus leaving the main compartment for the bulkier equipment. Measuring 48cm in length, 28cm wide and 22cm deep, the generous internal space means you can store clothing, tackle boxes and pouches with ease.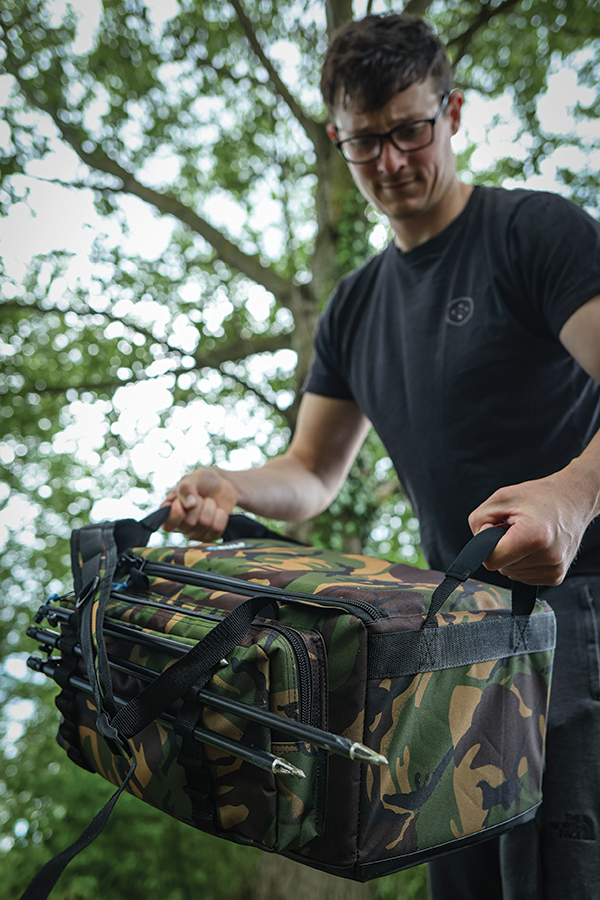 Access into the Ruckall is made from opening the large zipped front panel, and the inside of said panel also has zipped pockets to store essentials such as wallets, car keys, chargers and cables. Padding throughout ensures contents are thoroughly protected at all times and provides that little bit more comfort when carrying, the reinforced lumbar helps furthermore. Should you wish to move the bag around either around the swim and in and out of your car or van, then this is where is strong neoprene handle shines.
For both tackle and bait storage needs there are two luggage items that anglers will be pleased to hear about in the form of the Bitz Bag and Pop Up Bait Bag. The former is the perfect solution to store all manner of terminal tackle and is large enough to store a multitude of leads, hooks, surface controllers, beads and much more! The supply of removable dividers allows for customisation to your needs, where there is also further zipped storage found on the reverse of the lid and is great for keeping baiting tools, lighters and scissors.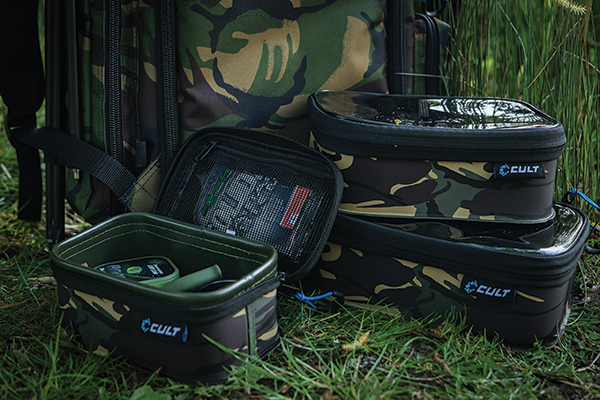 As with the Ruckall, the Bitz Bag also boasts a quality neoprene carry handle as well as a wipe clean base. The PVC base is also found on the Pop-Up Bait Bag, which is large enough to store up to six standard pop-up hook bait pots. On days when bites can be hard to come by but you know that you should be receiving action, you can quickly switch between baits and search for just the right colour and flavour combination.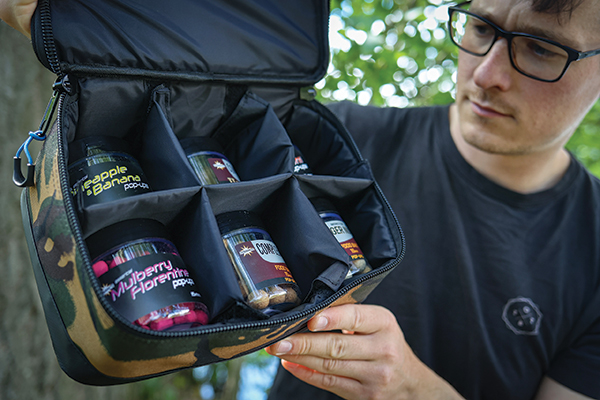 The last of the new luggage items from Cult Tackle are the EVA Tackle Cases, which come in three sizes in either the 110, 125 and 140. These little cases are perfect for stacking inside large luggage in a modular fashion, and will store anything from PVA, carp care, terminal tackle and electrical items. Of course they come finished in the DPM camo pattern, are beautifully lightweight and are also water resistant. Double zips make for easy entry and having been constructed from EVA, the tackle cases allow for an efficient clean.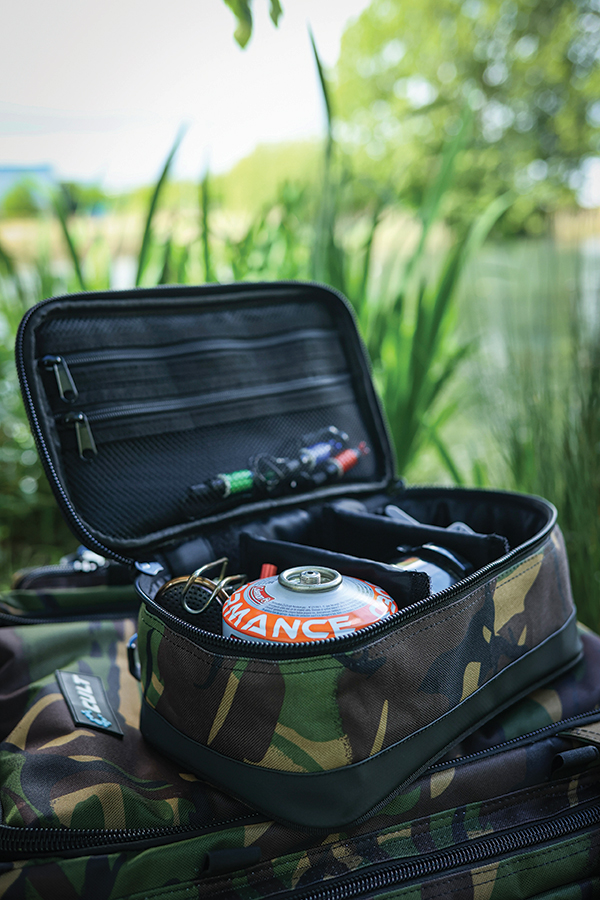 Cult Tackle Luggage Items
DPM EVA Tackle Case 110 £12.99
DPM EVA Tackle Case 125 £13.99
DPM EVA Tackle Case 140 £14.99
DPM Bitz Bag £19.99
DPM Pop-Up Bait Bag £19.99
DPM Ruckall £79.99