Delkim now offer a presentation set!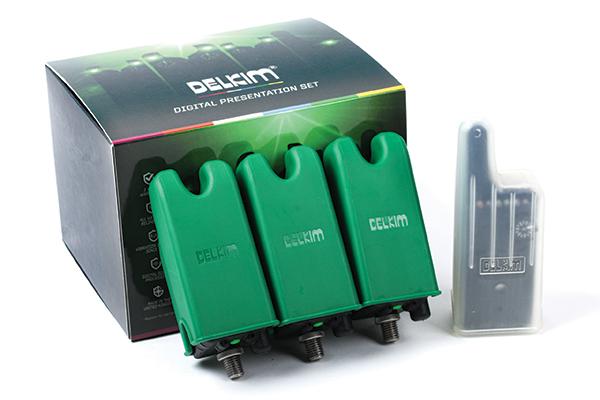 There is no denying the popularity, functionality and indeed versatility of the trusty Delkim, but what's more, it is now available as a single colour presentation set! This new Delkim Presentation Set offers anglers everything they need to kit themselves out with one of the best bite alarms on the market.
Each Presentation Set includes:
3 x Txi-D alarms
1 x Rx-D receiver
3 x Safe-D carbon snag bars
3 x Coloured Alarm Hard Cases
1 x Clear Rx Hard Case
Released in 2019, the Delkim Txi-D was the result of no less than 10 years of development and over 40 years of bite alarm experience in what is the most technologically advanced bite alarm Delkim has ever produced, and that is some statement! Boasting digital signal processing, digital radio, advanced robotic weatherproofing and smaller precision mouldings are just some of the improvements that went into this feature-packed alarm.
Packed with features, the dedicated team have not lost sight of the fact that bite indication is the key and a number one priority for all anglers, regardless of where you are fishing, how often you get out and what you are targeting. By combining their original sensitivity control with Beep Speed control, the alarms provide greater information about what exactly is going on.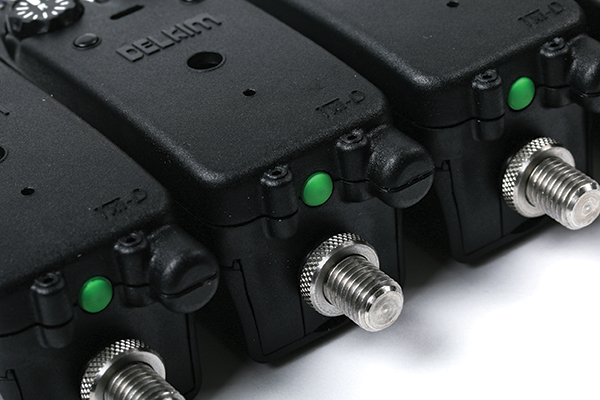 What's more, there are no less than 64 digital tone settings, variable LED brightness, advanced security system, mute setting, day and night modes and a whole array of other functions that really keep Delkim among the top tier of bite alarms ever produced.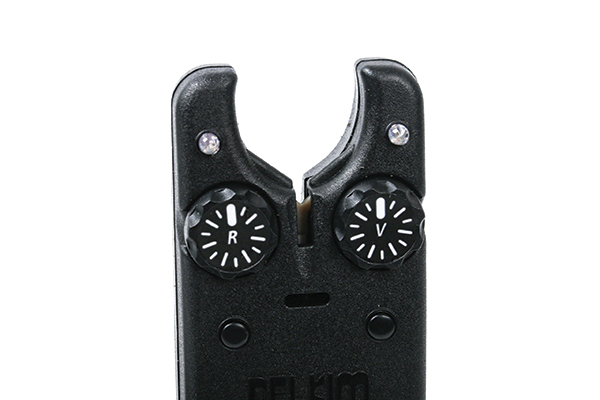 To accompany the alarm head, we have the Rx-D receiver. Complete with multiple range settings, easy pairing and both a RunLite mode and DND (Do Not Disturb) function, once again providing everything the angler needs in a compact, reliable package!
The fully digital radio system has an increased range with higher penetration and reception across all conditions you may encounter. With multiple range settings, you can reduce or increase the sensitivity of the receiver depending on the exact conditions you are fishing, and a handy range check facility for complete peace of mind. The digital technology also allows the Txi-D and Rx-D to match the output to the exact tone and pulse replication, meaning you are very much hearing exactly what is happening to your line.
The radio system used also means that there will be no-repeating codes, which aid in avoiding cross activation by other users around you – no matter how many Delkims you're surrounded by, you will only ever be notified when yours goes off!
Originally priced at £134.99 each for the Alarm Heads and £149.99 for the receiver, this Presentation Set not only offers superb value for money but comes complete with plenty of extras including the Safe-D carbon snag bars. These not only look awesome but offer a safe means to keep your rods firmly in position when fishing tight against snags, locked up or even for you river anglers out there.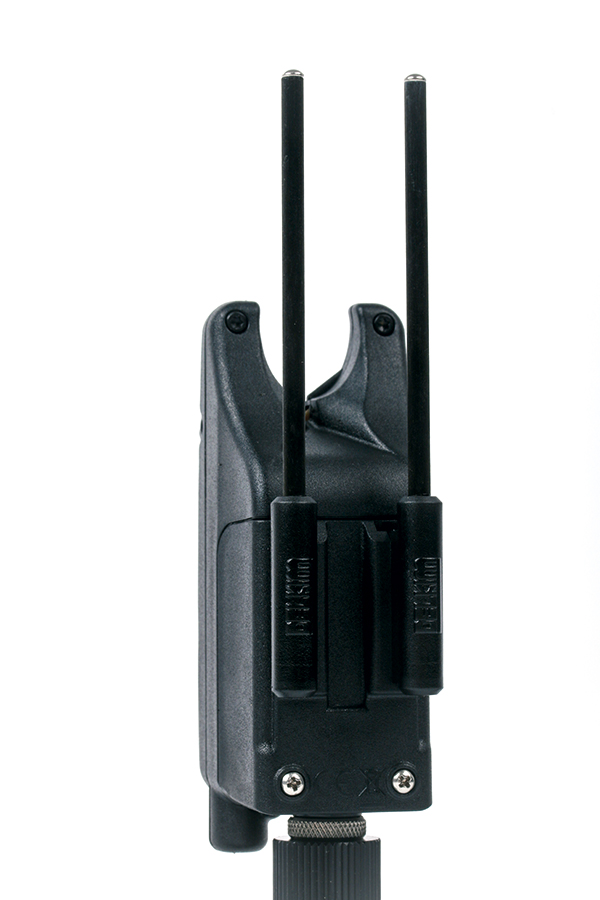 As you would expect with Delkim, all products are still assembled and individually tested right here in the UK, with market leading after-sales service. The presentation sets are available in blue, green and purple, all in for just under £500!
DELKIM TX-I D PRESENTATION SET
RRP - £499.98
WWW.DELKIM.CO.UK