CC MOORE | Northern Special Dumbell Wafters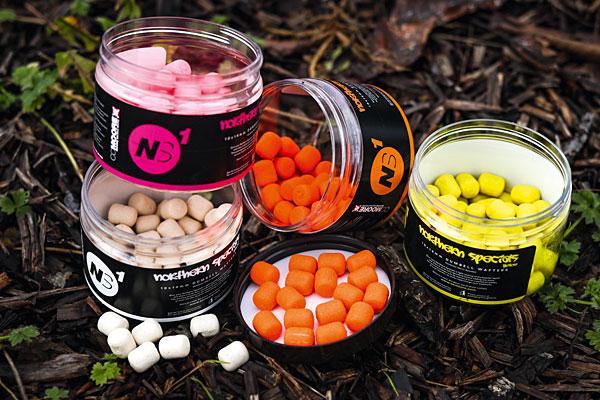 After the introduction of dumbbells to the popular pop-up range some time ago, these unmistakeably superb single hook baits will now be available again and in a multitude of colours to keep those carp guessing, and be even more appealing than ever before!
Now available in white, pink, orange and of course one of the most renowned carp catching colours, yellow! These 10x14mm barrel shaped hook baits still possess that mouth-watering citrus flavour and scent, as well as the proven powerful flavours and palatants we have come to expect in this legendary range of hook baits.
Designed to sit critically balanced under the weight of your chosen rig, wafter baits have long been regarded as a great way to fool even the wariest, most cautious of fish, and now with several colours to choose from you will have another dimension to add to your armoury.
In order to give your baits a further boost when required, each tub of approximately 50 baits comes complete with a powerful matching booster liquid; however, add this sparingly as it is super-attractive but can also alter the bait's buoyancy when used too much!
Northern Specials have often been an angler's go-to when all else fails, and these can be used as single hook baits, as part of a snowman presentation, and one of our favourite methods is to nestle them inside a small PVA bag of crumb. Take our word for it when we say that is definitely a bite!
RRP: £6.99
WEBSITE: www.ccmoore.com