BLAKES BAITS | Milky Nut Pro boilie range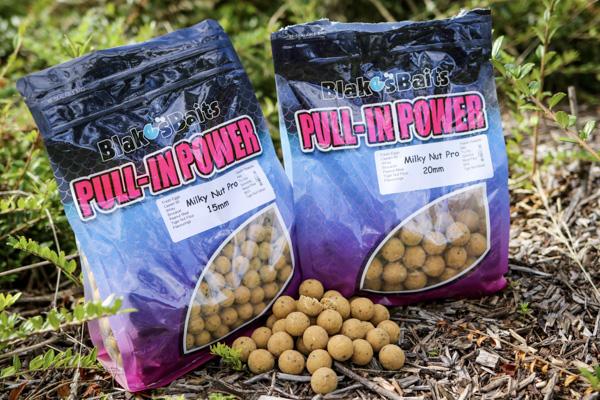 While Blakes Baits is not the first name that comes to everyone's head when asked to name a bait company, it certainly knows how to produce a quality, nutritional bait. You only have to have a look at its huge catalogue of captures for proof, including the already impressive number of big 'uns Nigel Sharp has caught since switching to the brand.
Milky Nut Pro is our focus for this feature and for good reason. This is a highly digestible milk and nut profile that uses the finest soluble caseins mixed with peanut meal, tiger nut flour and active yeasts. It truly is an all-year-round bait for those of you that prefer to use a 'nut' bait as opposed to a fishmeal. Offering the carp salts, minerals and nutritional values it does so pumping out its creamy toffee-like smell and taste into the water column.
Another great quality this bait has is the colour… creamy yellow with washed out tones always brings the bites and does well on the majority of waters. Carp see the washed-out shades as a sign the bait is safe and has been in the water some time, therefore not a danger.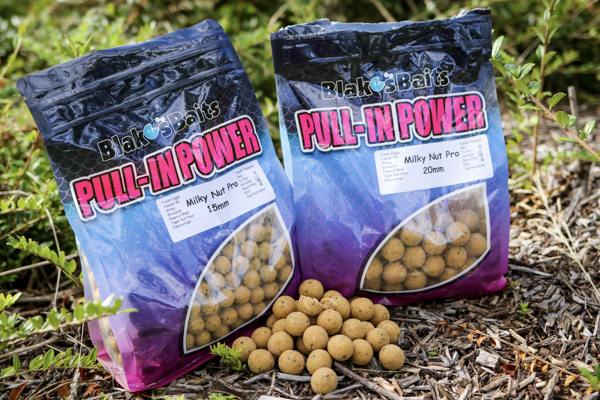 The boilies come in 12mm, 15mm and 20mm and are available in freezer baits or shelf-life. Blakes has ensured the range includes everything for any type of approach or fishing situation. Pop-ups in match the hatch and also pastel colours are available, so tweaks and changes can be made for visual attraction while keeping the main flavour the same, or if you prefer a more subtle wafter these are available in 15mm and 20mm.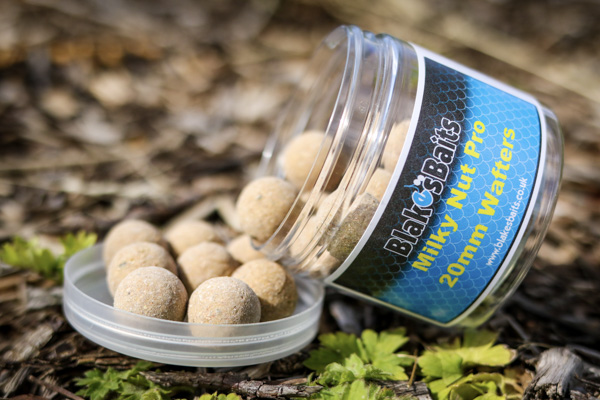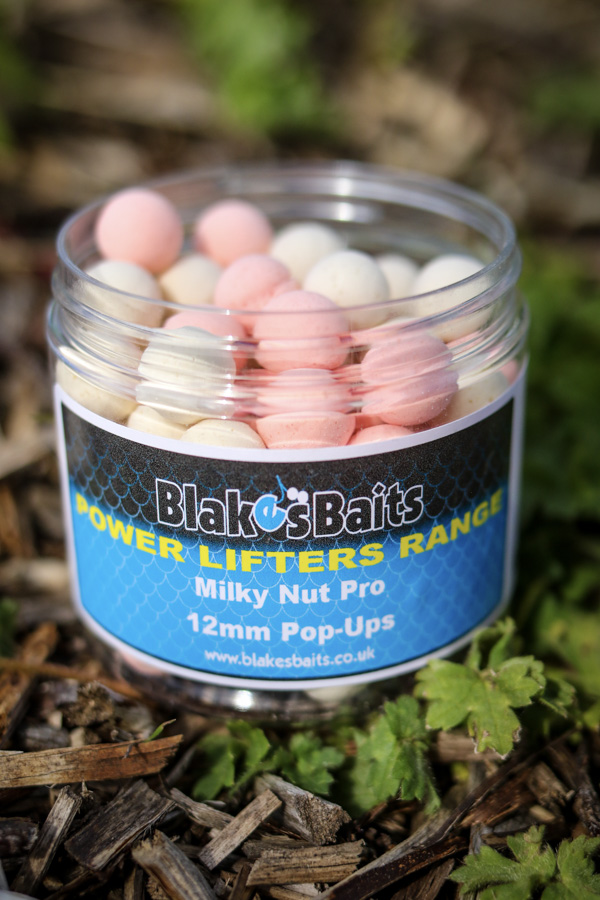 For maximum punch there is a hook bait booster that is perfect for zig fishing or pimping up your hook baits. If adding a punch to your feed is more your style the milky nut glug is available in 1-litre bottles and is made from a super-sweet nut mix and milky tiger nut extract.
This range of bait by Blakes is certainly not one to be overlooked and we would highly recommend trying the hidden gems in the industry, as this bait has form and should certainly not be missed!
RRP: Boilies from £9.99 per kilo
WEBSITE: www.blakesbaits.co.uk