Bankside Cuisine | Baked Chicken Fajitas (video)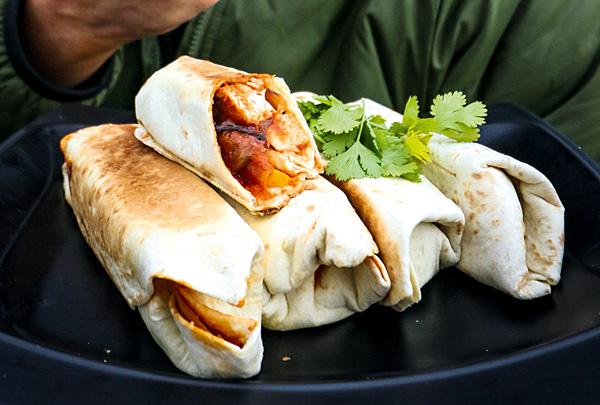 Quick, easy to cook and tasty... that's the best way to describe a Chicken Fajita cooked the Simon Bishop way. Rustle up a taste of Tex-Mex on the bank– arriba!
Serves: Two
Difficulty Rating: 3/10
You'll need: RidgeMonkey Combi Pan and XL Toastie Pan
Ingredients:
• 1 pack ready prepared chicken and vegetable fajita mix
• 1 pack 8in tortilla wraps
• Salsa, guacamole, chilli (choose your favourite combo)
• Grated cheese if desired
Home prep: Grate the cheese and bag it up.
Method: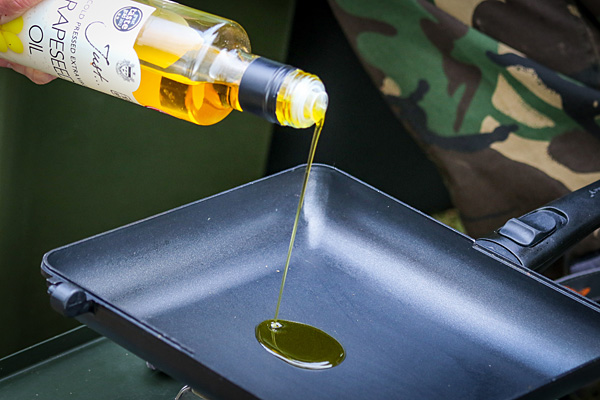 1. Using the large side of the Combi Pan, heat some oil over a medium heat.

2. Add the chicken fajita mix to the pan and start to cook through.

3. When coloured add the vegetables to the pan.

4. Cook until everything is tender.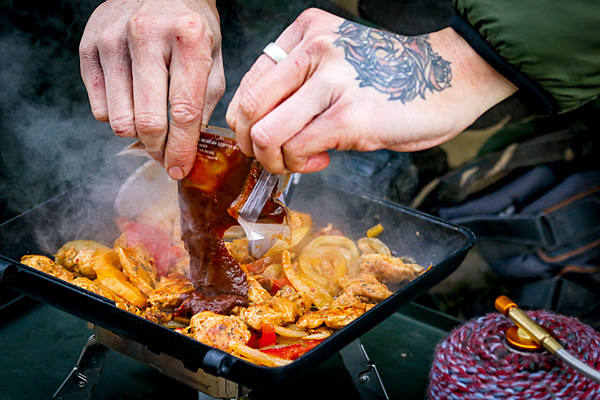 5. Add the sauce you are using and cheese if you want it.

6. Fill the tortilla wraps with your chicken mix.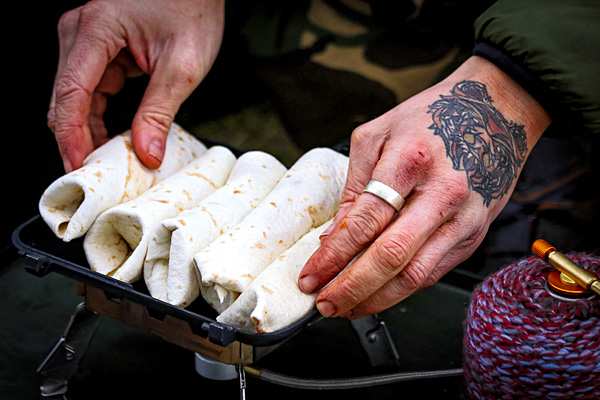 7. Roll the tortilla up by folding over the ends and then rolling up into a cylinder. As you roll the fajitas, add them side by side into the XL Toastie Pan, pushing them together.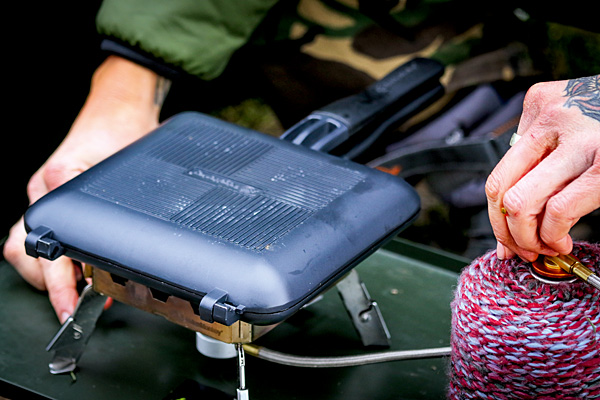 8. When the Toastie Pan is full, close the sides together and put over a low heat. Keep turning the pan so the fajitas colour evenly.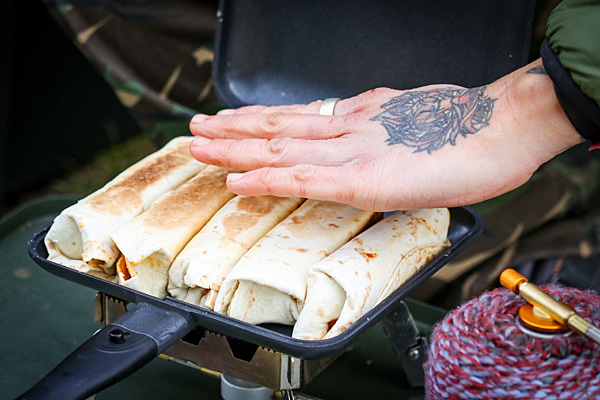 9. Carefully turn each fajita 90 degrees so the crisp coloured sections are together and the uncooked sections are touching the pan. At this stage you can either serve and enjoy or add some salsa over the top with some grated cheese, close the lid and turn over the pan, open, repeat and cook until the cheese has melted on both sides.

10. Serve and enjoy
Watch the video below: